Robert Kyagulanyi Ssentamu told his supporters about how Besigye mentored him into politics during his second campaign rally in Rukungiri.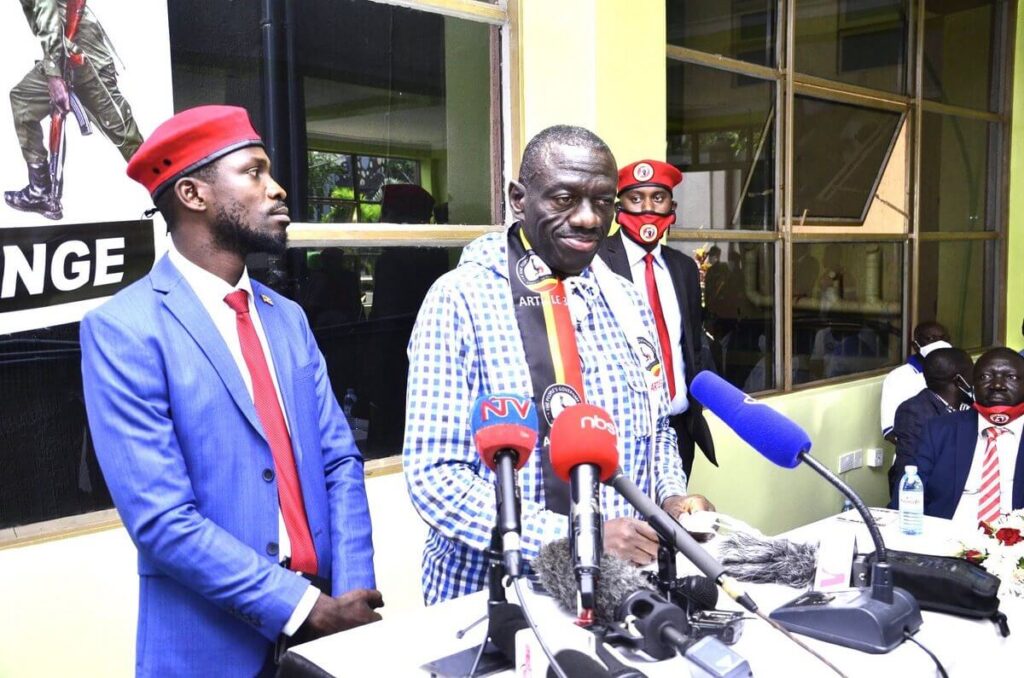 Yesterday, Robert Kyagulanyi Ssentamu or Bobi Wine finished his campaigns in Rukungiri and he told his supporters about how Besigye mentored him into politics during his second campaign rally in the District.
"The person who opened our eyes is Dr. Besigye and you all know that he is my mentor. And when he spoke to me and told me that you can do it Bobi I decided to start a political party called the National Unity Platform," Kyagulanyi said.
Amid cheers, the presidential candidate for National Unity Platform Bobi Wine said President Museveni believed that the fight would only end with Dr Besigye but had mentored more youth such as Kyagulanyi.
In Rukungiri, Kyagulanyi urged young people to become the next Bobi wine and spread the message of freedom.
"Museveni thought this was only going to end with Besigye but little did he know that he had mentored other young people like Kyagulanyi"
Kyagulanyi also spoke about the current army transformations that saw the drop of deputy IGP Sabiiti Muzeeyi and the reappointment of the first son Muhoozi Kainerugaba as a commander to the SFC elite force.
Kyagulanyi says President Museveni does these changes because he feels insecure, and his son Muhoozi is the only one he trusts.
"He is scared because the security organs are on our side and that's why he even changed the SFC and brought back his son as the commander," he added.
He also criticized the current government for having invested much in security machinery and the purchase of tear gas instead of buying the oxygen that COVID patients need in hospitals.
"We are fighting COVID but the government is busy buying patrol cars. But you also saw on the news that we don't have oxygen but the state is busy buying teargas," Kyagulanyi added.
Kyagulanyi has campaigned for the whole of this week with his wife Barbie Itungo. They started yesterday with Kanungu, Rukungiri and finished with Mitooma.
Today in Ankole, Kyagulanyi will start his campaign in Ntugamo, Rwampara and Isingiro. In the area of Kigezi, Kyagulanyi had peaceful campaigns and less tear gas and less fighting against the police.