Frank Walusimbi, a celebrated Luganda news anchor, is ending his fifteen-year journey as a news anchor after covering local and regional news on NTV Uganda.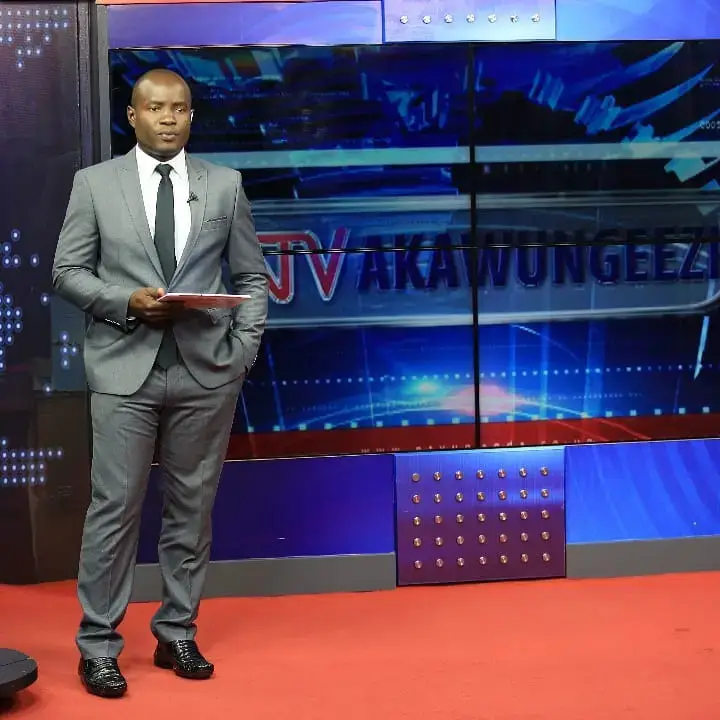 KAMPALA | LIFESTYLE UGANDA (https://lifestyleuganda.com/) — Known for anchoring the news at NTV Uganda since 2006, celebrated Luganda news anchor Frank Walusimbi ended his fifteen-year journey as a news anchor this Thursday 28th April 2022.
At the end of his last bulletin read at "Akawungeezi" yesterday, Frank Walusimbi, in company with many of his colleagues at NTV Uganda, paid his last respects to the station and its viewers.
The calmness, thoughtfulness, and superior Luganda dialect, among many other attributes, have made Frank Walusimbi stand out as one of many talented journalists who have come before him over the years.
Walusimbi's sight on TV shows like 'NTV Akawungeezi' and 'Tuwaye' will forever remain in the minds of Ugandans, mostly those who watched him daily.
There is no doubt that Frank Walusimbi has had a major contribution to the media industry over the years. He is deeply grateful for the support he has received from colleagues and the public over the years.
Who is Frank Walusimbi
A native of Kasese, Frank Walusimbi was born on August 29, 1981, at Kilembe Mines Hospital. He attended Busega Preparatory Primary School.
For his Uganda Certificate of Education and Uganda Advanced Certificate of Education, Uganda Martyrs' Secondary School, Rubaga.
In addition to holding a Bachelor of Arts in Mass Communication from Uganda Christian University, Walusimbi also holds a Master's degree in Development Studies from Uganda Martyrs University.
In 2004, Frank Walusimbi worked as a features writer for the Sunday Vision magazine before joining the Daily Monitor in 2005 as a feature writer and reporter. In 2006, Walusimbi joined NTV.