IN SUMMARY: We look at the players in the hunt for 2019 AFCON golden boot award with the group stages done and dusted.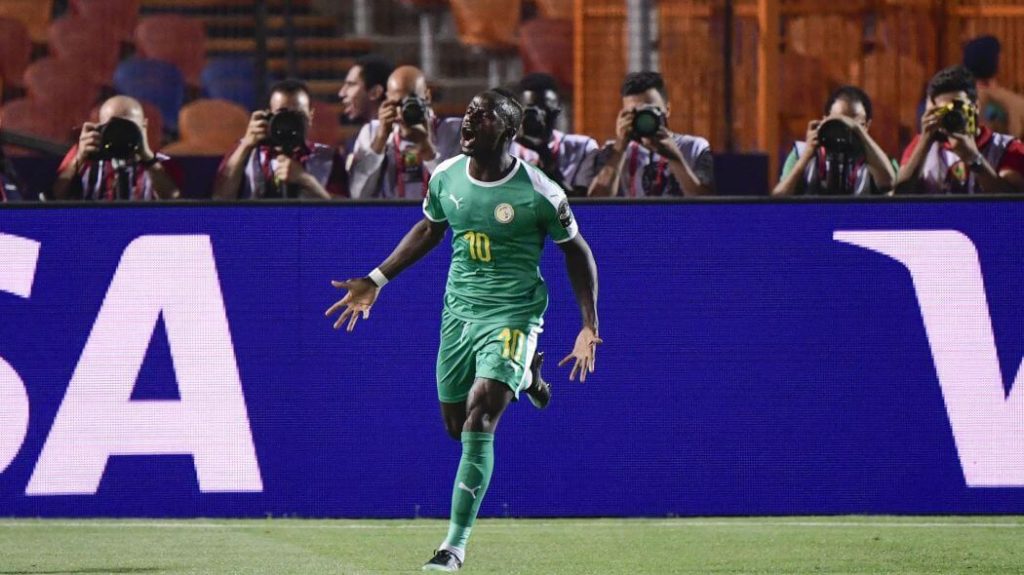 With only days left to close the 2019 Total Africa Cup of Nations tournament, the Afcon golden boot race is still on the wire as many top players are still in contention for this year's award.
Who will win this year's Afcon golden boot (Top Scorers)
Odion Ighalo (Nigeria) – 4
Sadio Mane (Senegal) – 3
Adam Ounas (Algeria) – 3
Cedric Bakambu (DRC) – 3
Riyad Mahrez (Algeria) – 3
The effective penalty Odion Ighalo transformed on Algiers on Sunday 14 July brought him clear of the jackpot as the tournament's top four goal scorer.
Meanwhile, Riyard Mahrez's completely curled free kick on the brink of the box also took him to three goals together with his colleague Adam Ounas and Sadio Mane from Senegal.
But now that Nigeria is out of the tournament after their loss to Algeria, Odion Ighalo's goal tally will end on four goals.
Meaning, Mahrez, Ounas and Senegal's Mane are just one goal behind first placed Ighalo in the golden boot race of Afcon 2019 – A goal for either of the three will take them to the top of the chart.
With Friday's meeting in a lot of competition to determine who will be the top scorer of this year's Afcon, it is set to be a exciting final as remarkable contenders will be looking to win this prize for themselves.
Ounas will play important roles for their respective parties in the final with his lightning speed and effect from the bench, Mahrez with his dead-ball prowess sensitive dribbling, and Mane with his devilish trickery.