Like TikTok, Instagram Reels offers options like audio from the Instagram music library, speed, effects and timer.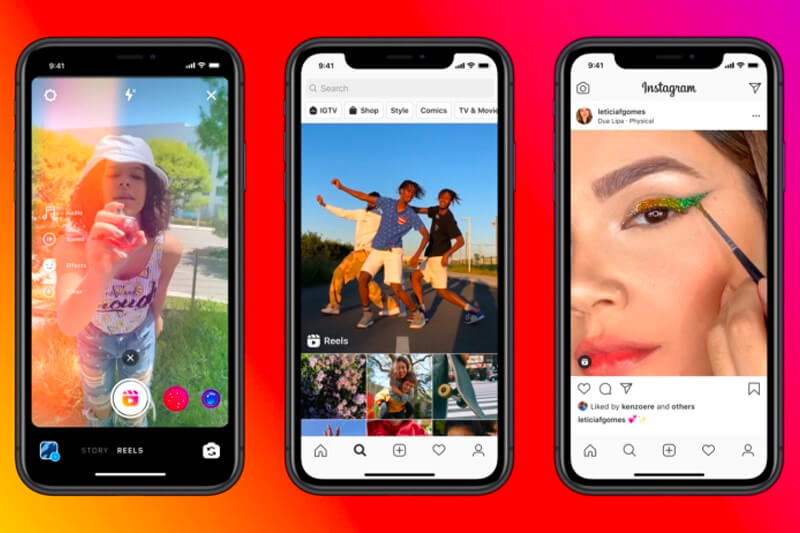 Instagram is working on a TikTok competitor called Reels.
TikTok, China's own video-sharing app, is one of the rising stars of COVID era and has captivated teens and children while creating privacy concerns.
But American-owned Instagram announced this week that it would launch a competitor in early August. The new feature called Reels is almost identical to TikTok.
What do Instagram Reels, a TikTok competitor offer?
Reels will be an embedded feature in the Instagram app. Users can access it by clicking on the new icon at the bottom of the screen. They can then select music from a large song library and create a 15-second video.
Instagram has compiled this vast songbook of already licensed music before introducing the popular stories feature. But in terms of the user interface, the reels are almost identical to TikTok.
The main difference from the Chinese prototype is that the posts on the Reels disappear when the story expires. TikTok, on the other hand, allows users to permanently revisit videos. If creators want to save their videos on reels, they need to add them to their profile.
Reels will be available in the US and 50 other countries in early August. It was first launched in Brazil last year and has test runs in Germany and France. In addition, Reels is available in India, which was TikTok's second-largest market until its government banned the app last month due to cybersecurity concerns.
If you are a casual Instagram user and do not anticipate the inevitable avalanche of reels stories, do not be afraid. You can disable these stories by clicking on the circular icon at the top of the home screen and holding it down until a pop-up appears. Select "Disable" and select "Disable Story".
There are also rumours of a potential Reels app that will be separate from the mainstream Instagram app. It will be an attempt to recreate the dictatorial experience.
Imitation is the honest form of flattery
Reels will not be the first time Facebook's subsidiary Instagram has stolen popular features from other apps. Before Instagram recreated this feature, before using the same name, stories were originally a function of Snapchat.
The move ultimately benefited Instagram as many users dropped a Snapshot for the version of Instagram's Stories feature.
In 2018, Facebook developed an app called Lasso with many functions like TikTok. But Lasso never got too much steam. Facebook is now removing the app to make way for reels.
The future of America?
The timing of the reels launch is not trivial. Earlier this month, Secretary of State Mike Pompeo warned that the White House could ban TikTok in the United States over privacy issues.
The app, which is owned by Beijing-based ByteDance, collects data from its users, many of whom are minors. Fears that the Chinese government could easily access this data have now increased in the states.
If the TikTok ban is on the horizon, the Reels will be waiting in the wings.
People are also asking about Instagram reels
How do you use Instagram Reels?
Step 1: First, start your smartphone with the Instagram app. Step 2: Tap the camera icon.
Step 3: Select the reels below from the given options and start creating a 15-second video. Like TikTok, Instagram Reels offers options like audio from the Instagram music library, speed, effects and timer.
What are Instagram Reels?
Instagram Reels is the latest app feature that enables users to record and share videos like TikTok.
How is TikTok different from Instagram?
Everything is relevant, but the audience is a big difference here, going for Instagram Genie (Millionaires) and TikTok Genes (Baby Boomers).
Those on TikTok spend more time on the app than the average Instagram user, researching whether the user may be age or content related.
Will TikTok Change Instagram?
Unlike Instagram, TikTok is not about you or what you do. TikTok probably doesn't replace Instagram, but it might be a good alternative entertainment source for users.
Most users will not give up Instagram for TikTok, but the time they spend on Facebook's photo-sharing app may be reduced.