Vanessa Mdee aka Vee Money joins Jeff Koinange, DJ Contact Makeda and Gaetano Kagwa on the panel of judges at the first edition of East Africa Got Talent (EAGT).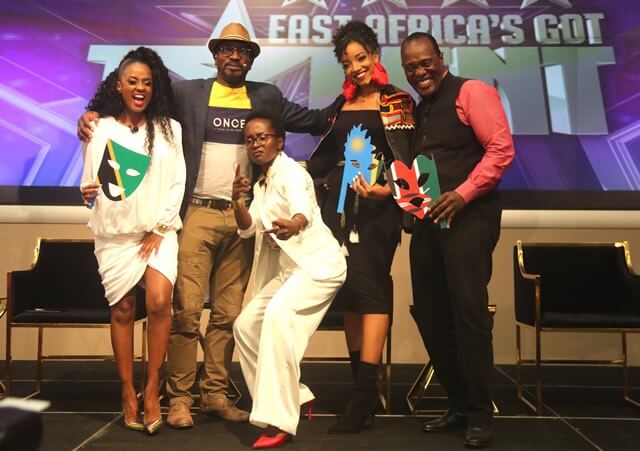 Vanessa Mdee, a Tanzanian female Bongoflava artist, is one of the 4 judges for a reality television show East Africa Got Talent. The competition will start on 4 August 2019 in Nairobi, Kenya.
Vanessa Mdee aka Vee Money will join various judges including Kenyan talk show Jeff Koinange, Ugandan media personality Gaetano Kagwa and Rwanda's DJ Contact Makeda.
Tanzanian company, Clouds Media International launched East Africa Got Talent on 9 April as a platform to find and showcase talented Kenyans, Ugandans, Tanzanians and Rwandans.
It is part of Simon Cowell's Got Talent franchise. This is the old American Idol judge, who created Got Talent format that was started in 2006 with American Got Talent.
It has been adapted in partnership with Fremantle, Syco and South African production company Rapid Blue for the East African market. The show will be sponsored by Safaricom and coca-cola.
Safaricom, Chief Financial Officer Sitoyo Lopokoiyit, addressed the judges following the announcement.
He said;
Please judge the contestants with wisdom and compassion. I've watched some versions of the show in other markets and I think you can be frank and sympathetic. It's going to be a hard but exciting trip in the selection process. We wish you nothing but the best.
In the participating countries, pre-audition were held between May and June and those listed will go to Kenya where the show will be produced.
East Africa's Got Talent will feature 10 episodes and a $50 000 cash award will be given to the winner through a public vote.