Swangz Avenue star Azawi will be releasing her debut album titled 'African Music' on October 9, 2021, as Uganda celebrates its 59th Independence Day.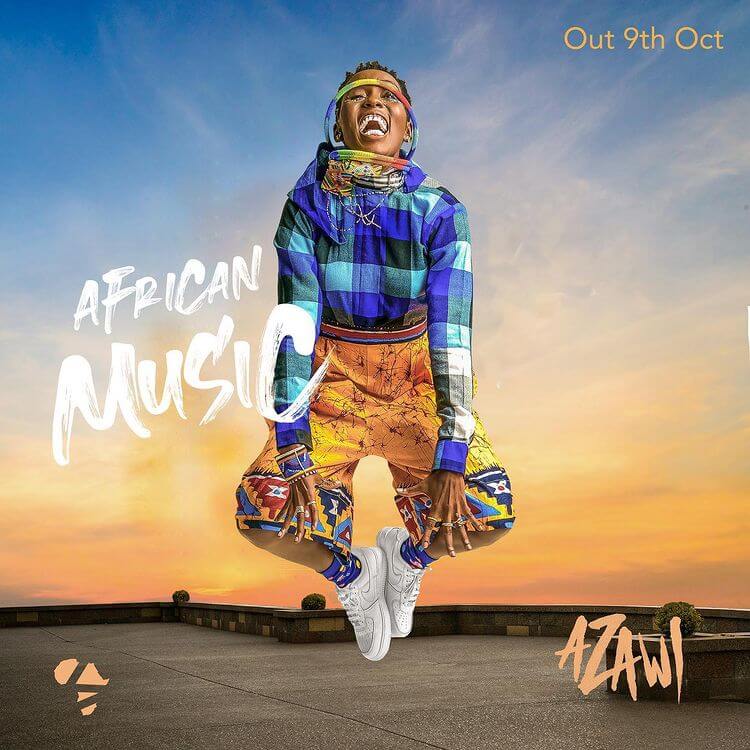 KAMPALA | LIFESTYLE UGANDA (https://lifestyleuganda.com/) — Swangz Avenue star Azawi will release her debut album dubbed 'African Music' on October 9, 2021, the day Uganda celebrates its 59th Independence Day.
The new album from Azawi, 'African Music', will be released on October 9th.
According to Swangz Avenue management, the new album will be called 'African Music'.
Also, check out Wizkid's 'Essence' Remix with Justin Bieber.
This article is supported by Makeup Store Uganda, a cosmetics store in Kampala.
There is now a pre-save option for "African Music" on all music streaming and digital platforms worldwide.
Azawi, real name Priscilla Zawedde, revealed the artwork for the upcoming project, revealing the release date for the project as 9th October 2021.
A tracklist is yet to be released and no collaborations have been announced.
This comes at a time when artists are making more money from recording music albums rather than single projects because it is relatively easy to copyright albums.
With that said, the release of her new music album, 'African Music', will spark a whole new controversy.
Since the start of the year, there have been questions about what the title of her new album would be, but thanks to her management at Swangz Avenue, it will be 'African Music.
As far as musical releases of her upcoming debut album in 2021, Azawi has already released two songs, the first being 'My Year' off the album 'African Music' released three months ago, and the second track 'Slow Dancing'.
'Slow Dancing' reached Number 2 on the official Top 100 Ugandan Songs on Howwe Hot 100, the first song to reach that milestone in the shortest period of time, and it is #2 on YouTube trending for music with 321,656 views.
Her music career
Azawi rose to fame in 2020 with the 'Lo Fit' EP, which featured songs like Quinamino, Repeat It, and Lo Fit, the latter of which topped the local charts for months.
Originally a member of a group called Kika Dance Troupe, she performed on many stages with them. A few years later, she joined another dance group (Crane Performers) while still in school.
In her early years, Azawi began writing songs, and her talent led to meeting Eddy Kenzo, a Ugandan singer and music executive who connected her with other artists. Through Eddy, she wrote songs for artists such as Nina Roz, Lydia Jazmine, etc.
Azawi was then signed to Swangz Avenue, a Record Label and Artist Management Company, and unveiled in November 2019. She released her first single through the label in January 2020.