Known as Uganda's most anticipated festival, the Nyege Nyege Festival will take place from 15th to 18th September 2022 at a new location, Itanda Falls.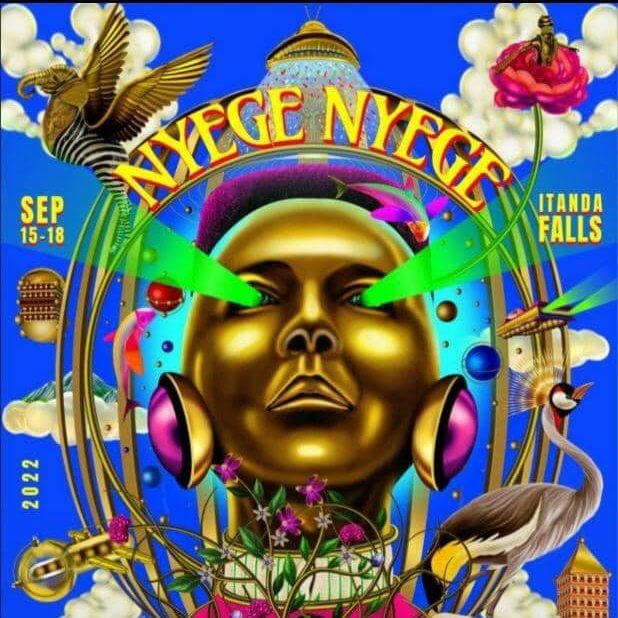 KAMPALA | LIFESTYLE UGANDA ( https://lifestyleuganda.com/) — 'Nyege Nyege', Africa's biggest and most adventurous music festival, will return to Uganda's River Nile shores for its 2022 edition after being locked down for two consecutive years.
Generally considered Uganda's most anticipated event of the year, Nyege Nyege Festival will be held at Itanda Falls from 15 to 18 September 2022.
Organisers revealed the new dates and venue for Nyege Nyege Festival on Friday, saying the old venue is too small, and the event needs a change to become more relevant.
On Friday night, Derek Debru, the festival's co-founder, told NBS TV that Itanda Falls would be the Festival's venue for the next five years.
"Itanda Falls will be the venue for Nyege Nyege for the next five years."
With an entirely new venue, fresh experiences, and an impressive lineup of more than 300 artists worldwide, this will be the most historic edition without a doubt.
Known for its love of music, resilience, flair for the word, and dedication to Uganda, the Nyege Nyege festival is going big this year, collaborating with collectives from all over the continent.
As part of the upgrade, Nyege Nyege is confident that it can offer revellers a more comfortable and spacious experience, at the same time putting Itanda Falls on the map among East Africa's most interesting tourist attractions.
In addition to the widely known stages Dark Star, Tropical Disco, Nyege Nyege Main Stage, Bell Club, Roots and Culture Stage, this year's festival will feature an expanded Spirit of Uganda stage displaying Ugandan music, crafts, and storytelling.
Nyege Nyege Festival will also collaborate with the superficial machine collective to create hybrid digital experiences that will connect the festival to the world and satellite events around the world. Performances featuring more than 300 artists will be announced soon.
In its 2022 edition, Nyege Nyege promises to be the most adventurous and amazing party in Uganda that puts it at the very centre of the planet.