The iPhone 13 Pro and iPhone 13 Pro Max from Apple Inc. are pushing the limits of what is possible in a smartphone.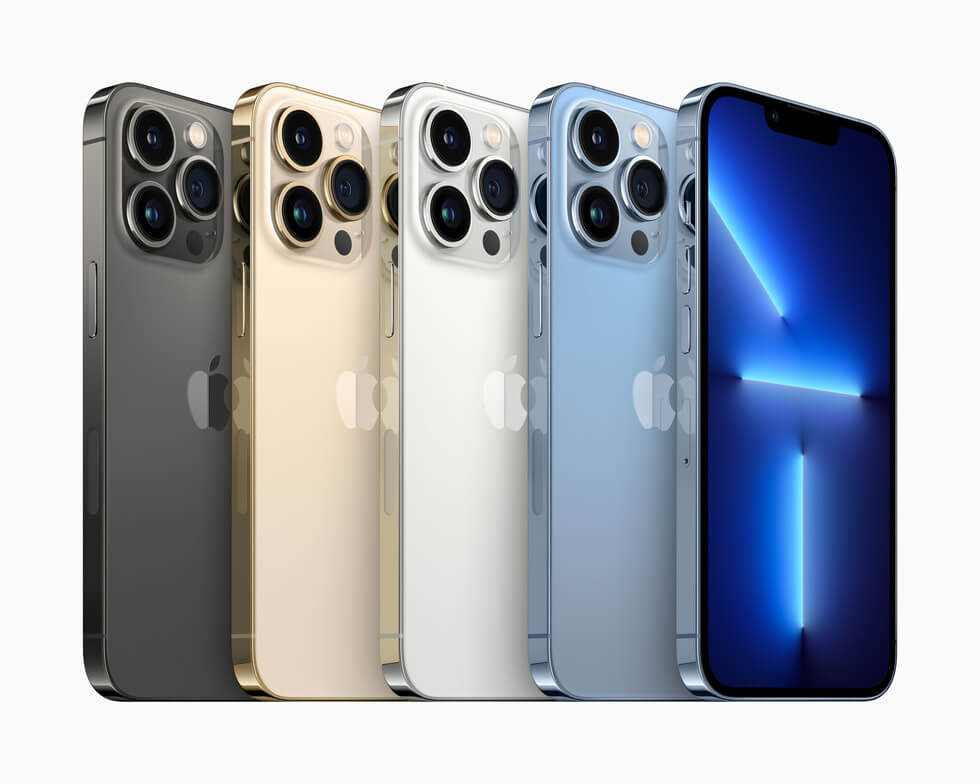 KAMPALA | LIFESTYLE UGANDA — Apple Inc., a multinational technology company based in the United States, introduced the iPhone 13 Pro and iPhone 13 Pro Max, pushing the boundaries of what smartphones can do.
The A15 Bionic engine delivers unrivalled performance with three new cameras that capture stunning photos and videos, enabling the camera to capture the best images ever.
As a result, the new Ultra-Wide camera and the Wide camera are able to deliver impressive new photo capabilities never before available on iPhone, such as macro photography on the Ultra-Wide camera and up to 2.2x improved low-light performance.
A new photographic feature called Photographic Styles allows you to customize the look of your photos in the Camera app. Both models now offer Night Mode on every camera.
''The new pro camera system comes with even more pro photography capabilities than the previous one, such as telephoto zoom, macro photography, Photographic Styles, Cinematic mode, as well as ProRes and Dolby Vision video capability.''
Apple's Most Advanced Cameras
The wide camera has 1.9 µm pixels, making it the largest sensor ever on iPhone, which means less noise and faster shutter speeds necessary even in low light conditions, resulting in more detailed photos.
Together with the wider ƒ/1.5 aperture, the Wide camera on the iPhone 13 Pro and iPhone 13 Pro Max provide a vast improvement in low-light situations, up to 2.2x compared with the iPhone 12 Pro, and up to 1.5x compared with the iPhone 12 Pro Max.
A much wider aperture of ƒ/1.8 and a new autofocus system make the Ultra-Wide Camera more efficient in low-light environments, resulting in brighter and sharper images.
Users can capture stunning images in which objects appear more than four times their original size, magnifying objects up to 2 centimetres in length. Macro also entails video such as slow-motion and time-lapse.
With the new iPhone 13 Pro and iPhone 13 Pro Max, users can record video with a 77mm Telephoto lens and achieve even more classic framed portraits, offering 3x optical zoom for a total of 6x optical zoom.
The all-new camera features found on iPhone 13 Pro and iPhone 13 Pro Max are powered by a faster neural engine inside the A15 Bionic, new imaging software, and advances in computational photography.
With Photographic Styles, users can incorporate their own photo preferences into every image while still taking advantage of Apple's multi-frame image processing.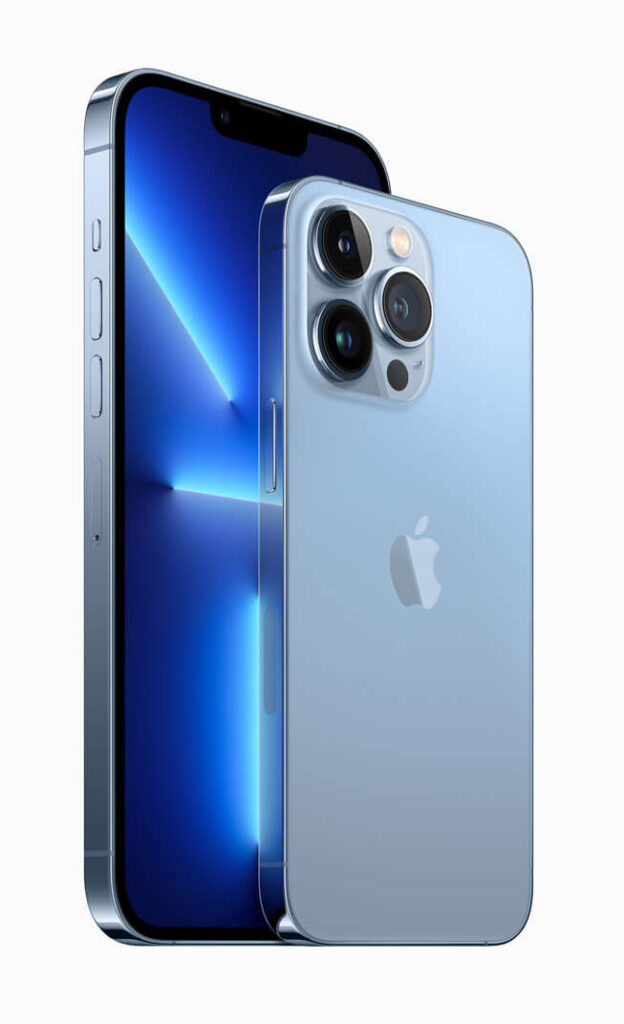 Smartphone video leaps to new heights
Following a series of extensive studies on cinematography and the power of rack focus, iOS' Cinematic mode easily records videos of people, pets, and objects in-depth with automatic focus changes, so even if you are not a professional filmmaker, you can capture cinematic-style moments.
Thanks to the new camera hardware setup, A15 Bionic's advanced video encoders and decoders, and the flash storage pipeline, this powerful new pro workflow is available.
Performance-driven A15 Bionic with 5-core GPU
With the new iPhone 13 Pro lineup, the A15 Bionic chip offers even more power and efficiency, as well as new display, camera, and video features never before seen on an iPhone.
Both the 6.1-inch and 6.7-inch intelligent displays integrate an efficient OLED panel, the A15 Bionic display engine, faster graphics processing, and an always-on touch coprocessor that better integrates with iOS 15.
An activity like gaming also feels more fluid, responsive, and intuitive.
With a 1000-nit max outdoor brightness, it's the brightest iPhone display ever, so users will notice an enhancement in resolution, colour, and contrast for casual scrolling through the web or watching HDR videos.
For both Pro models, A15 Bionic, more power-efficient components, a larger battery, and improvements to power management possible through tight hardware-software integration make for amazing all-day battery life. iPhone 13 Pro Max offers the longest battery life in an iPhone ever.
The battery life of the iPhone 13 Pro and iPhone 13 Pro Max is longer than that of the iPhone 12 Pro and iPhone 12 Pro Max. The battery life of the iPhone 13 Pro will be up to one and a half hours longer than that of the iPhone 12 Pro.
Experience 5G in more places
In the iPhone 13 Pro lineup, Apple has customized the hardware to include more 5G bands, thereby increasing its 5G ability to cover a broader area and increasing its performance.
The number of worldwide carriers supporting 5G on iPhones will double by the end of 2021, and there will be more than 200 carriers in 60 countries and regions.
Apple's new iOS 15 – iPhone 13 Pro and iPhone 13 Pro Max
Apple's iOS 15 incorporates powerful new features that help users focus, explore, and do more through on-device intelligence while enhancing the iPhone experience.
iPhone's impact on the environment
With the iPhone 13 Pro and iPhone 13 Pro Max, Apple strives to minimize the impact on the environment, including by using 100 per cent recycled rare earth elements in magnets, 100 per cent recycled tin in the logic board solder, and for the first time in the battery management unit solder.
Furthermore, both models feature 100% recycled gold on the plating of the main logic board and wires of the front camera and rear camera.
In redesigned packaging, Apple has removed the outer plastic wrap, saving 600 metric tons of plastic per year, making it easier for them to go plastic-free by 2025.
With its current carbon-neutral operation, Apple plans to have a net-zero carbon footprint by 2030 in its entire business, including its manufacturing supply chains and product life cycle.
From the manufacturing of the components, assembly, transportation, user use, charging, all the way to recycling and material recovery, every Apple device will be 100 per cent carbon neutral.