Nominees for this year's South Sudan Music Awards (SSMAs) were announced on Thursday, March 18, 2021.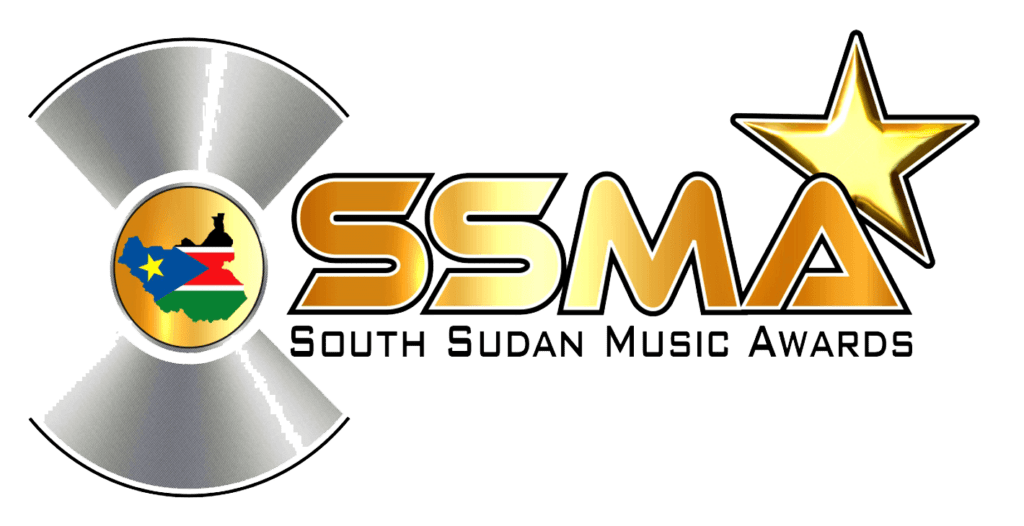 The South Sudan Music Awards are presented annually since 2019 with the aim of celebrating South Sudanese singers, dancers, DJs, producers and comedians from both home and abroad.
Moses Yasin, SSMA brand ambassador, said: "I want to ensure our transparency in every aspect of the process, and I urge members of the public to use their votes with full confidence. This will be virtually held due to the COVID-19 pandemic,"
The SSMA seeks to foster the development of the South Sudan music industry by recognizing and rewarding musicians who excel in the South Sudanese music genres: Reggae, Hip Hop, Afro Pop, R&B, Dance-hall and Traditional.
Those awards are organized as part of group efforts to make the cultural heritage and natural resources in South Sudan more visible and preserved.
The 'South Sudan Music Awards' was developed after realizing that one of the major challenges facing the country's music industry was to promote and elevate the music industry to regional and international levels.
Here is the complete list of South Sudan Music Awards nominees.
Best African Act of the Year
Honey Franko
Joy Mbaraza
Beati Toni
Baby Boy
Ak Jay
Most Styled Artist of the Year
Genesis Angel
Trey David
Silva Xtra
Chamdena
Mr Lengs
Hit Song of the Year
'Facebook' – Navi Lx
'South Sudan Diva' – Lul Simon
'Salam Ja' – John Bagara
'Salam Ja' – Chris Mun
DJ of the Year
Selector T
DJ Sango
DJ Yankee
DJ Simple Max
DJ Muzrim
International Act of the Year
Amac Don
Ejay Shotdown Boy
Yaba Angelosi
Dynamq
Emmanuel Jal
Song of the Year
'Rabuna bi Ainu' – Wrong T
'Never Give Up' – WJ the King
'Gurus ta Belede' – Silver Xtra
'Aragan' – Dynamq
'Beled Taki' – Viper Kaka
Gospel Song of the Year
'Receive Fire' – Alter Servant
'Ana bi Arfa' – Lady Amina
'He Cares' – Denaya Denis
'Promise Keeper' – Naami Joan
'Jere le Rabuna' – Jungle Preacher
Gospel Artist of the Year
Jungle Preacher
Lady Amina
Samuel Maboto Motivated
Star Eagles
Dominic Living Wawa
Music Album/EP of the Year
Yanas Revealed – Yanas
The Tales of the Travelling Poet – Ade
Angba Namo – Mbaraza
Control – Beati Toni
Binia Juba – Isaka Number one
Reggae Artist of the Year
Isaka Number one
Tvavy de Tablet
Case Blanco
Saab J Strategy
Crazy Fox
Dancehall Artist of the Year
Hizu
Kilomijok
Chamdena
Macco Bwoy
AK Swaggah
Rocky Jay
Hip Hop Artist of the Year
J Yang
Lushy K
Young Boy
Lil Been
6ix Foot
Black Queen
Comedian of the Year
Daniel 400KG
Wokil Jescommando
AK Dans
Ziko
Feel Free
VIP
Breakthrough Artist of the Year
King Shabbi
Wanda Star
Rap Jay
Rammy Millz
Black Queen
Jazz Band
Collabo of the Year
'Taran Lord G' – ft. J Yang
'Never Replace You' – Domi Dunia ft. Chris Mun
'Massage Ugly Facile' – Tonic Y4 and Hani Breva
'Ado Wanna Loose' – You by Senior Muoch ft. Fille
'Ayayaa Maboto – Motivated ft. Levixone
'My Daily Crush' – Black Queen ft. Navy Boy
Producer of the Year
Producer Bobi
Linus the Genius
Producer Lolly
Slaughter the Panga
Ronny Riddimz
Producer Shako
Afrobeats Artist of the Year
50 De Born Talented
Yung Blad
Fanan Ngala
DJ Scent
Chris Mun
AK Jay
Male Vocalist of the Year
Domi Dunia
Lul Simon
YMO
Single Dee
Chris Mun
Female Vocalist of the Year
Khelper Kandice
Yanas
Naomi Joan
Hani Breva
Minaa Hockelyy
Tvavy de Tablet
Video Director of the Year
Director Kpesa
Director Obeezy
Dir Aleon Ali
Bebe Pix
Director Ebo
Music Group/Duo of the Year
Producer Bobi
Mbogi Genje
Panda Nation
The Sparta
Hardlife Avenue Stars
New Artist of the Year
Bro Winner
Helyaana Gagga
Minaa Hockelyy
Jazz Band
Twise Busy
Viking Sizza
Stage Performer of the Year
Rebecca Trey
Yanas
YMO
Crazy Fix
Rocky Jay
Lady Kala
Fans Favorite Artist of the Year
Cocosan
Yanas
Lul Simon
Hardlife Avenue Stars
Single Dee
YMO
RnB Artist of the Year
Tvavy de Tablet
Single Dee
YMO
Johny Bee
Domi Dunia
Lul Simon
Music Promoter of the Year
King Mary
Promoter Willy
Promoter K2
Promoter HBK
Promoter Mbakstar
Female Artist of the Year
Yanas
Lady Kola
Juna De Star
Queen Zee
Male Artist of the Year
Wrong T
WJ De King
Crazy Fox
Silver Xtra
Hardlife Avenue Stars
Video of the Year (Foreign Directed)
'Boom Back' – Lady Kola
'Bem Bem' – Kawaja Revolution
'Binia' v Silver Xtra
'Yic Thiek Du' – Alijoma
'Nice Body' – Chamdena
Video of the Year (Locally Directed)
'Jambala' – BBG Fraternity
'Lockdown' – Neetah Baibe
'Boy Lover' – Juna De Star
'Kpete Viper' – Kaka
'Midu' – Tony Y4 and Ugly Facile ft. Meenimen
'Arusu' – Hardlife Avenue Stars
Artists Manager of the Year
El Kimz
MC Okwandit
Manager Dinato
Alek Agom
Shamsh Musa
King Mary
Dance Group of the Year
SSD Dancers
White Moon Dancers
Boom Dancers
South Friends Dancers
Heaven Stars Dancers
New South Dancers
Afro Dancehall Artist of the Year
Chris Moon
One Pound
Viper Koko
MT7 Degree
Nicky J
Overall Artist of the Year
Hardlife Avenue Stars
Crazy Fox
Tutu Baibe
DJ Scent
WJ the King
Yanas
Lyricist of the Year
Young Boy
Lushy K
6ix Foot
The voting is currently underway via the official site of the SSMA.