The fire happened at the Salama School for the Blind in the Mukono district, Uganda outside of the capital. It left eleven people dead, and six others seriously injured.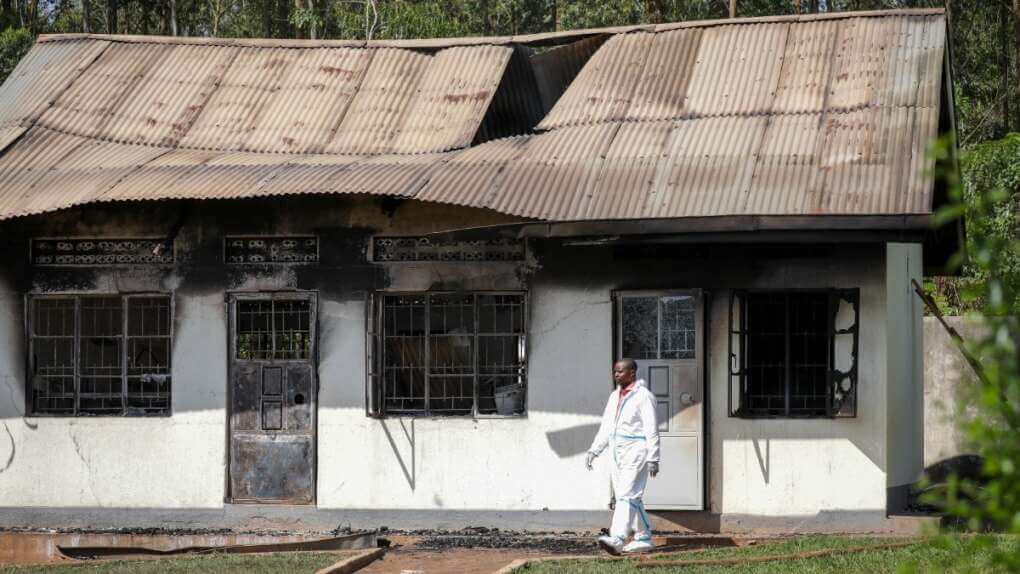 KAMPALA | LIFESTYLE UGANDA ( https://lifestyleuganda.com/) — A fire has killed eleven people at a Uganda school for the blind. The blaze broke out on Tuesday in a dormitory at Salama School for the Blind where 27 visually impaired children were sleeping.
It's not clear what caused the fire. Police are investigating what started the fire, but have not revealed any further details.
Officials have said that victims' bodies had been burned beyond recognition. DNA tests are underway to determine the identities of the victims. British Princess Anne was scheduled to visit the school on Friday.
Fires in Ugandan schools have become increasingly common. In March 2006, a fire killed 13 children and injured several people. A similar fire occurred in the country's east in July 2006.
The police said there had been 18 school fires in three months. Efforts to contain the fire were hampered by overcrowding and a lack of firefighting equipment.
How the fire at Salama School for the Blind started
The fire started in a dormitory at the Salama School for the Blind, a school for blind children in the Mukono district of Uganda.
The fire spread quickly, consuming the dormitories, which were crowded with students. The fire killed 11 people and left six others in critical condition. The fire started in the middle of the night, when twenty-seven visually impaired students were sleeping.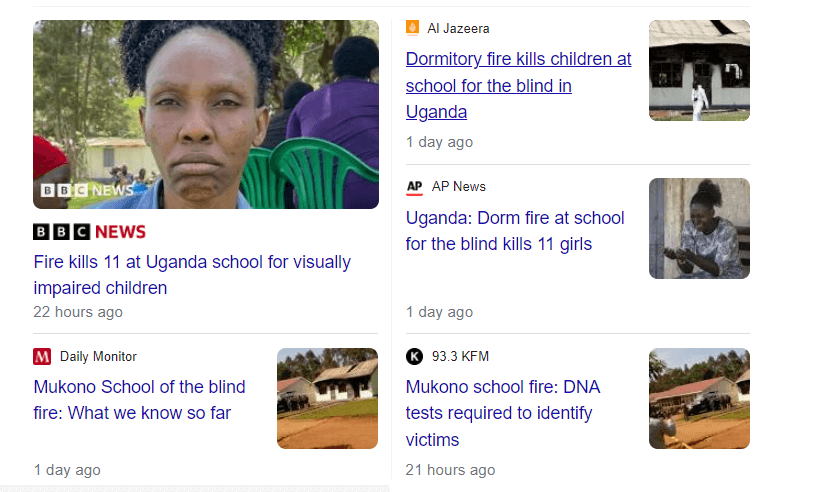 Watch Fire at Uganda school for blind kills 11
In other news, Ugandan Project Shelter Wakadogo wins Best School Prize, Rapper Riky Rick confirmed dead, Pastor Ezekiel Atang is dead, UK music entrepreneur Jamal Edwards dies at 31, Idols SA Season 18 returns, Burna Boy Joins Boomplay, check out 3Music Awards 2022 nominees, Rema drops "Calm Down", 2022 Oscar nominations announced, Kylie Jenner gives birth, Fireboy live in Uganda, Rihanna is pregnant, Cheslie Kryst is dead, Minister Lokodo is dead, Global Music Awards Africa 2022 nominees are out, 2022 Grammy Awards set for April, and Wizkid heads to iHeartRadio Music Awards 2022.
Editor's Note: We would appreciate it if you could let us know if any of our content is inaccurate or outdated at support@lifestyleuganda.com.