Soroti Chief Magistrate, the late Margaret Aanyu, who tragically passed away on Sunday, October 15 due to a fall at her residence, will be laid to rest on Saturday, October 21 at Kasooka Village in Bukedea district.
The preliminary burial program outlines the events leading up to her final rites. A burial arrangement meeting is scheduled for Tuesday, October 17 in Kiwatule after Cynabel Supermarket. Following this, a vigil will be held at her home in Kito on Mamerito Road, Kira Municipality in Wakiso District on Wednesday.
On Thursday, a funeral mass is set to take place at St Charles Lwanga Catholic Church in Ntinda at 9:00 am. Subsequently, the body will be transported to St Jude Church in Bukedea. Prayers will be conducted at St Jude Catholic Church, Bukedea at 9:00 am on Friday. The body will then be taken to Kasooka Village in Bukedea District for a vigil, leading up to the burial ceremony on Saturday.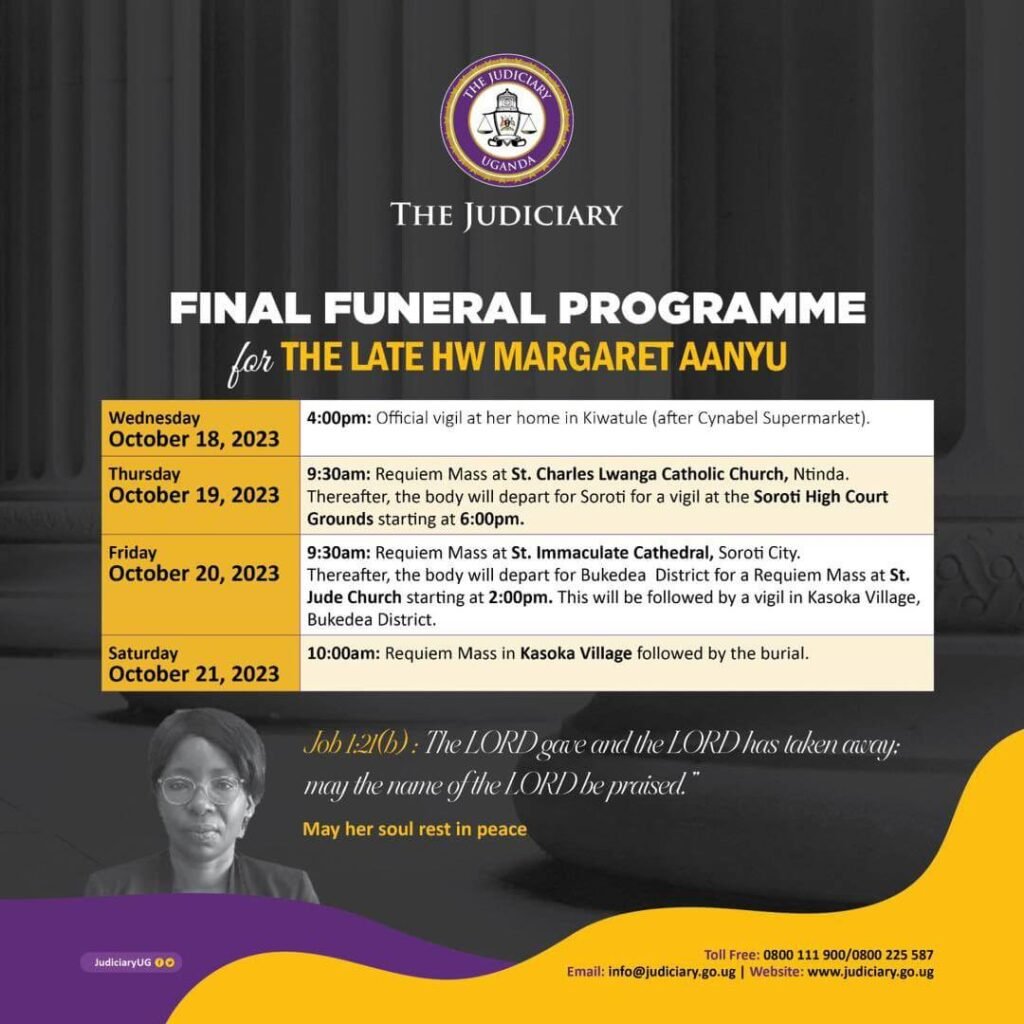 Aanyu's untimely passing was announced by the Judiciary on Sunday, eliciting condolences and tributes from the legal community. The Uganda Law Society mourned her loss and hailed her as a champion of justice, extending sympathies to her family and the legal fraternity.