Bettinah Tianah talks modelling for Black Abba on Instagram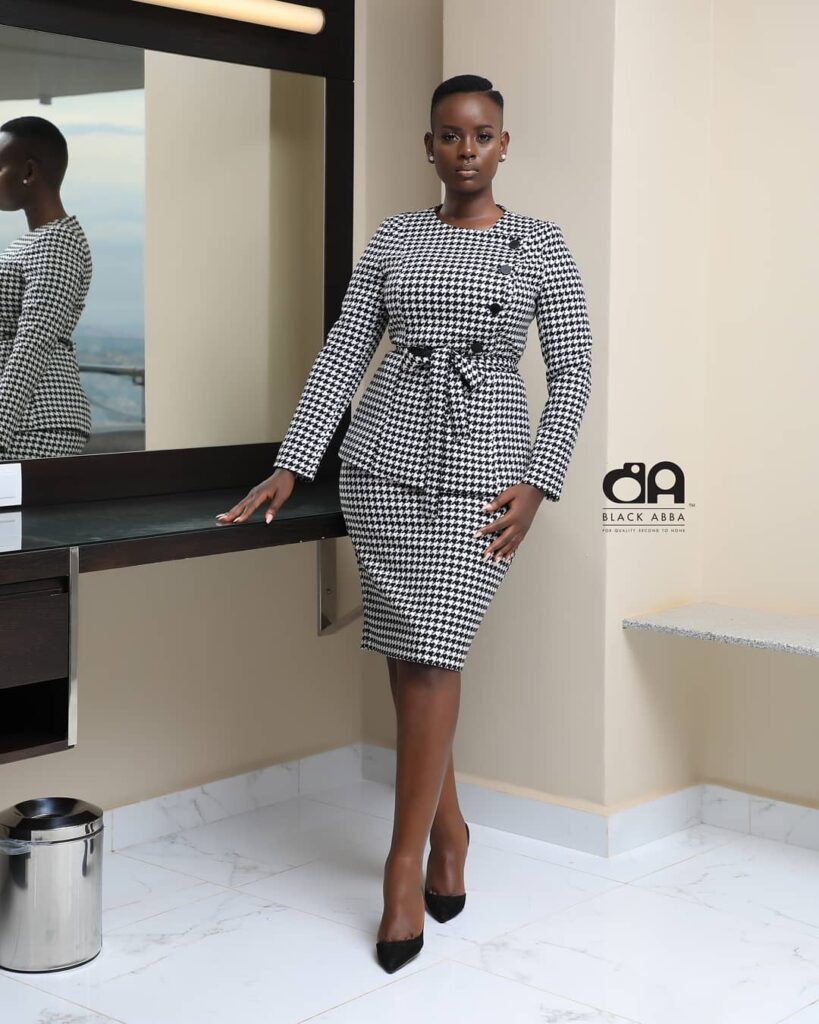 Bettinah Tianah talks about modelling for Black Abba, a Ugandan fashion store famous for its most trendy original clothes and accessories.
Ugandan fashionista Bettinah Tianah real name Betty Nassali (age 26 years) has come a long way — sartorially speaking.
She stepped it up on and off the red carpet with the professional styling aid of many Ugandan fashion designers, as well as on-screen as a panellist on the NTV Style Project, a series that talks about emerging beauty and fashion trends, and airs every Friday at 7:35 pm.
Bettina Tianah's transformation at the age of 15 as the host of Youth Voice followed by popular television shows Be My Date, formerly hosted by Anita Fabiola and About Town was enough to merit even the attention of Black Abba.
Bettinah's status as a Black Abba fashion model became official in mid-January when the fashion store unveiled campaign images of melanin beauty with her signature low haircut style.
Bettinah Tianah has shared a lot more with fans since she became a digital influencer. But her first post on Instagram in 2020 was not about motivation or inspiration, but all about the first Black Abba campaign and working experience.
She said;
Happy new year loves. It's been a minute I know I know, any who, here goes my first post of the year. .
.
.
I truly enjoyed being a fashion model for Black Abba, a brand that's for, a classy, sophisticated, man & woman. They also deal in kids wear, bridal gowns/ dresses and so much more

Bettinah on Instagram
Preview of Black Abba campaign
About Black Abba
Black Abba is a Uganda fashion store, famous for its trendiest original clothing and accessories.
The store was established by a competent and experienced team of Ugandans as a venture to develop the rapidly changing fashion industry in Uganda.
As Uganda's leading fashion store, Black Abba aims to achieve quality fashion and affordable clothing service leadership by providing value-added, high-quality products to customers in selected horizontal and vertical segments.
The store has 4 outlets, located at Acacia Mall- 1st Floor, Oasis Mall-1st Floor, Ocharm Towers Shop No.12, Garden City-Basement Floor and Main Street-Gulu.
Talk to Black Abba
Tel: +256 782 – 008-432/+256 794-008-432/+256 772-618-248/+256 772-885-195
Website: http://www.blackabba.com
Email: blackabba@yahoo.com
Congratulations Bettinah Tianah on your partnership with Black Abba, and for doing your parents and Uganda proud.