Daniel Kaluuya of Black Panther is set to premiere a new movie Queen and Slim in Kampala, Uganda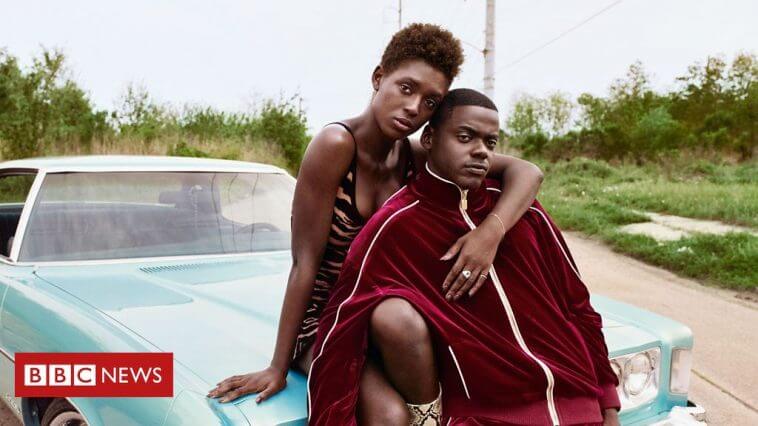 Daniel Kaluuya (age 30 years), the actor of Get Out and Black Panther, will premiere another movie Queen and Slim in Uganda on Valentine's Day.
The British actor and writer Daniel Kaluuya, who won international fame with his starring role in the horror movie Get Out, will be premiering his latest film, where he will play the leading role on 14 February at Kingdom Kampala mall.
Queen and Slim premiered in the US last year at the American Film Institute Festival in November.
The premiere will then come to Uganda for the second time in a classy invite party. It will be held in the Kingdom Kampala mall on 14th February.
Kaluuya was nominated for a series of awards after starring in the horror movie Get Out, before moving on to Marvel's Black Panther and Steve McQueen's Widows thriller.
But most notably, it's his nomination for the 2018 Oscar Awards that got a lot of people talking.
The Plot
The new film Queen and Slim, starring Daniel Kaluuya and Jamaican actress Jodie Turner-Smith, explores the issue of violence and racism by US police.
The first date of the characters turns ugly when a white police officer stops their car.
It is a fictional story, but one to which both British stars have told Will Gompertz, BBC Arts Editor, that they can relate.
Watch Queen & Slim – Official Trailer 2
Daniel Kaluuya is among the best actors and writers in England. While speaking to the Radio Times in January 2020, 30-year-old Kaluuya said he defied the racial narrative into which he felt he was being pushed.
"I'm not going to ignore the fact that I'm surrounded by [ racial issues ], but I'm not defined by it. I'm just Daniel, who happens to be a black guy."

Daniel
The shortlists for Oscars and Bafta this year received heavy criticism because of a lack of diversity, but Kaluuya said he did not want to be pushed into becoming a spokesman for black actors.
"What's there to talk about the race? It's boring to me. What's the debate about that? I'm a little more of a doer. I'm just going to do exactly what I want to do."

Kaluuya
Suggest an edit? WhatsApp +256781873083