Malaika Nnyanzi is a fast-growing radio and television personality in Uganda. At KFM she co-hosted the morning show D'Mighty Breakfast with Brian Mulondo. As an actress, she has starred in several films including 'Beneath the Lies'.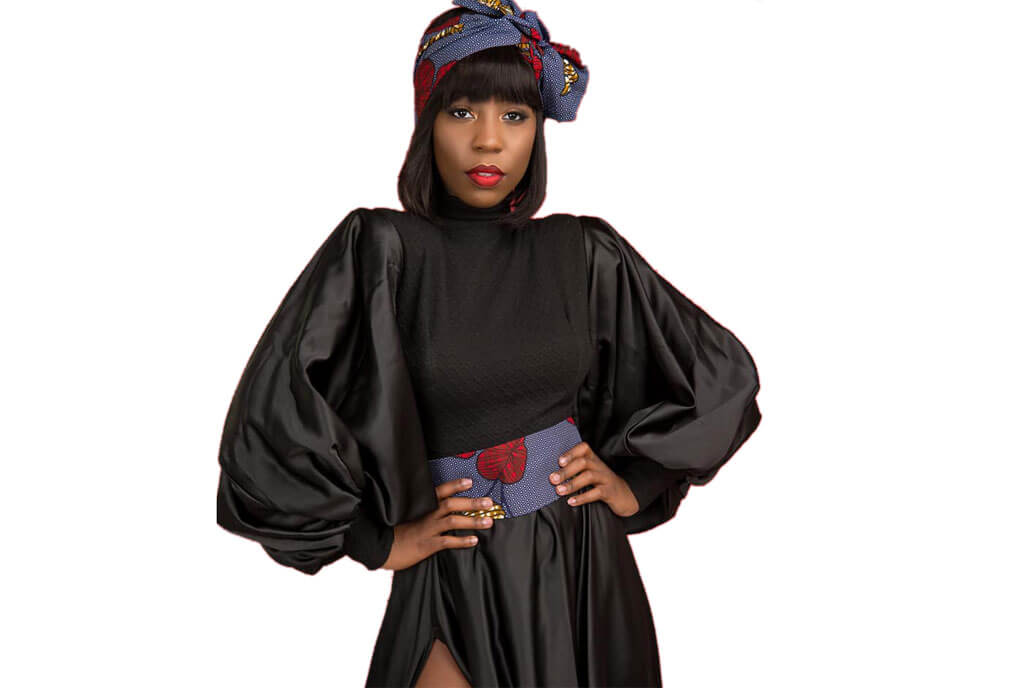 #1. Who is Malaika Nnyanzi?
Malaika Nnyanzi or Tenshi is a Ugandan actress, media personality, model and fashion nova. She is best known for her radio work on 93.3 KFM's D'Mighty Breakfast and 91.3 Capital FM with Jimmy Okoth aka Oulanyah Columbus, and for starring in Veronica's Wish, a 2018 drama film plus Bed of Thorns, The Honorables and Mela.
#2. How old is Malaika Nnyanzi?
Malaika Nnyanzi was born on December 15, 1989, she is 31-years-old.
#3. Does Malaika Nnyanzi have any siblings?
Malaika is the only daughter born of the two children of Mr and Mrs Nnyanzi and the last born. Born in Nairobi Kenya, her father, a former military veteran, was exiled but later the family then moved to Uganda.
#4. Who is currently dating Malaika Nnyanzi?
Malaika Nnyanzi is currently believed to be single. She was in a love crush with former Manchester United footballer (now Inter Milan) Romelu Lukaku and her affections are well documented in a tweet.
She said: "Nze I am ready. Someone let @RomeluLukaku9 know." But then it turns out she was just crushing on Lukaku.
#5. What is the zodiac sign of Malaika Nnyanzi?
Nnyanzi is a Sagittarius sign of the zodiac. Sagittarius dates are November 22 – December 21.
#6. Who are Nnyanzi's parents?
Not much is known about Malaika Nnyanzi's parents. She was born to Ugandan parents in Nairobi Kenya, where his father, a former Ugandan soldier, was exiled. Her family moved back to Uganda and settled in Kampala.
In 2019, during an interview with NTV MwasuzeMutya, Malaika said she has abandoned her father's name 'Nnyanzi' because she wanted to create her legacy.
#7. She debuted her acting career in Veronica's Wish
Nisha Kalema's 2018 drama film Veronica's Wish helped Malaika debut her acting career. She received two nominations for Best Supporting Actress at the 2018 Uganda Film Festival Awards and the 2019 ZAFAA Global Awards.
She then starred as Stella in the 2019 film Bed of Thorns, directed by Eleanor Nabwiso. For this role, Nnyanzi was nominated at the 2019 Uganda Film Festival Awards and won the Best Actress award.
She played the role of Mela Katende in Nana Kagga's family drama series Mela and joined The Honourables in 2019 as a leading cast member.
#8. Nnyanzi made her radio debut in April 2017 at KFM
Malaika hosted a breakfast show, D'Mighty Breakfast with Brian Mulondo. In 2019, she left KFM and joined 91.3 Capital FM, where she began hosting Malaika and Oulanyah Columbus at the OverDrive evening show.
#9. Her modelling career began in Nairobi
Malaika Nnyanzi was born in Kenya to Ugandan parents. It was in Nairobi that she began her modelling career. She ran a model management company with a male partner and showcased their work at several events, including Swahili Fashion Week.
She left Nairobi and moved to Uganda, where she continued her modelling career with corporate and entertainment events. Later she landed a brand ambassadorial role with Sweet Lip, a wine brand company, thanks to her modelling career, which boosted her profile.
#10. Does Nnyanzi have Twitter?
Yes, Malaika does have a Twitter and Instagram account and her handle is simply (@malaikatenshi) or https://www.twitter.com/malaikatenshi/.