Viva Entertainment Limited (VEL), a Ugandan record label and publishing house, is suing telecommunications company MTN Uganda for illegally using Kwata Essimu caller tune by Free Boy and Winnie Nwagi.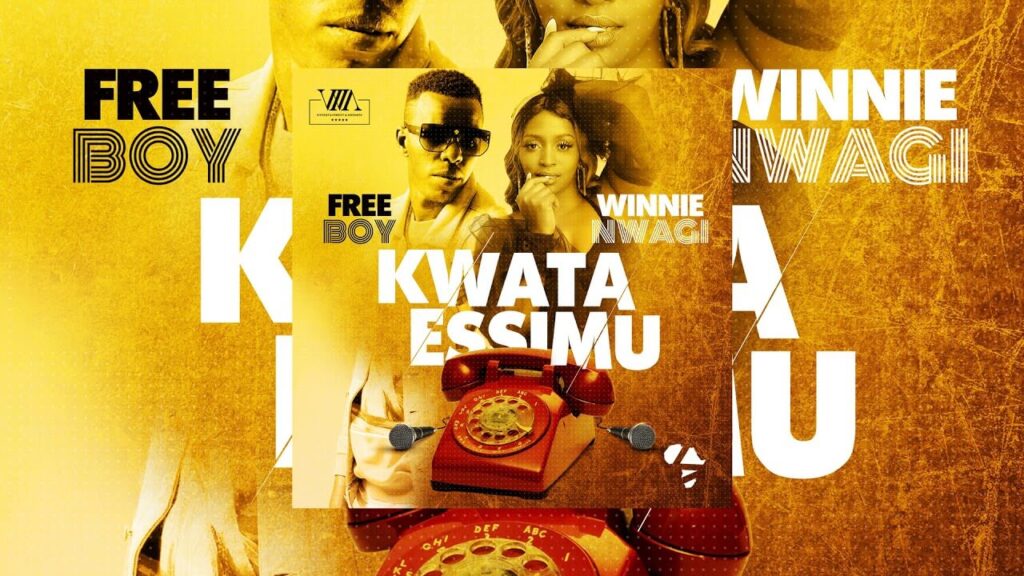 Viva Entertainment Limited (VEL), a Ugandan record label and publishing house, is suing telecommunications company MTN Uganda for illegally using Kwata Essimu caller tune by Mubarak Adams Mandela, alias Free Boy and Winnie Nwagi.
The song was first released by Freeboy in 2019, followed by a collaboration with Swangz Avenue singer Nwagi last year.
According to The Observer reported, on behalf of its musician, the prosecution was allegedly filed at the civil division of the Supreme Court in Kampala by VEL, represented by Katende, Ssempebwa & co Advocates.
VEL argued that it had invested enormous sums and resources into this success. Defendant wants to disclose data, revenue statements and statements of Kwata Essimu exploitation from 2019 onwards.
The label has demanded compensation of 175 million UGX (approximately $48,000) and the telecommunications should stop using the song without their permission. MTN offers customers 700 UGX caller tunes per month.
"Viva Entertainment wrote, financed and invested heavily in producing and releasing a piece of music called Kwata Essimu, which was a big hit and very popular with the public," the document said.
The popularity of the song is immense and it has sparked dance challenges both domestically and abroad, which is a testament to the popularity of the song from the so-called Kwata Essimu Challenge.
"Despite the popularity of the song, the plaintiff was not able to fully cover the cost of producing the music due to the limitations of the commercial involvement in the work caused by the defendant 's illegal exploitation of the song without the plaintiff's approval."
Civil Division Registrar Jameson Karemani has ordered the defendant to file his case within 15 days of the trial date.
This is MTN's second case of copyright infringement. In 2012, the late Mayor of Kampala, Nasser Ssebagala, accused the company of using his speech and addresses for ringtones and caller music without his permission.
However, the petition against MTN was dismissed two years later.
About MTN Uganda
MTN Uganda is a subsidiary of the MTN Group, a multinational telecommunications group that connects approximately 232 million people in 22 countries in Africa and the Middle East. In 2009, MTN Uganda launched its mobile phone-based banking product called Mobile Money. As of March 2015, MTN controlled 80 per cent of the mobile money market in the country.
In November 2015, MTN Uganda discontinued 3.7 million of its 11.5 million customers in line with the Uganda Telecommunications Authority's new SIM card registration requirements.
In May 2016, MTN borrowed US$ 114 million (around UGX: 385.8 billion) to expand its network in Uganda and to build a new headquarters building on Jinja Road in Kampala.
The consortium of four Ugandan banks, Stanbic Bank Uganda, Standard Chartered Uganda, Citibank Uganda, and Barclays Bank of Uganda (now Absa Bank Uganda Limited), was in the form of a syndicated loan.
In August 2016, MTN launched a new product with the Commercial Bank of Africa (Uganda) that allows customers to save money and access Microlon products using their cell phone. The product called Mokash is available in personal accounts and accounts for small and medium enterprises.
In August 2018, MTN launched the Joint Tidal-MTN Music Streaming Service. Tidal Platform, co-owner of American business mogul Jay-Z offers streaming audio and video for Shs1000 ($0.26) per day. Subscribers receive music, videos and exclusive content.
The music of most of Uganda's leading artists is available. At the time, the service was only available in Uganda and South Africa on the African continent