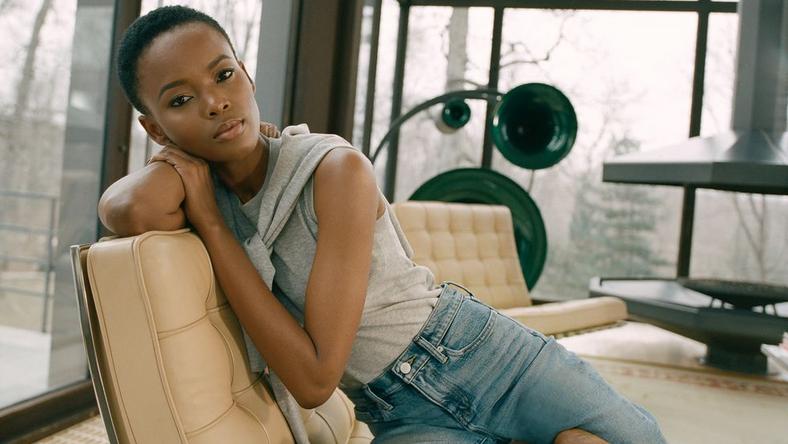 Flaviana Matata talks about modelling setbacks, true confidence, and her personal style in a recent interview with ELLE Magazine
In 2013 Forbes Africa made her one of the highest paid Africa models, and in 2017, while OKAY.com rated her as one of the top 100 women in Africa.
Flaviana who loves empowering and training young women sat down with ELLE magazine to talk about her career and her own causes.
She revealed the moment she was passed over to her friend Herieth Paul for a major cosmetics deal.
She talks about her foundation, the Flaviana Matatata Foundation, a non – profit organization that ensures that girls and young women have the necessary resources and possibilities to finish their education, find jobs and/or start their own business.'
Who I am will never change, but my personal style is as diverse as my experiences. Whether I'm rocking high – waist trousers, classic sundresses, or runway gowns, I use my clothes and style to live out loud, just to be who I am or who I feel like. You have to feel good about what you're wearing at the end of the day. I just don't want to be limited

Flaviana Matata, a Tanzanian beauty Queen and Model
One of Flaviana's most important purposes is to teach girls that she works with a simple but precious lesson: as a wife and as a human being none can undermine your worth.
This is only a few of the advice she received from her father after her mother died, who raised her from a young age.
She opens her way to ELLE with her fight for modeling, learn how to be really free and naturally her own personal style off – duty model.
Read the full feature interview on ELLE