Trevor George Smith Jr., aka Busta Rhymes, praised Tanzanian singer Diamond Platnumz, describing him as the African Michael Jackson.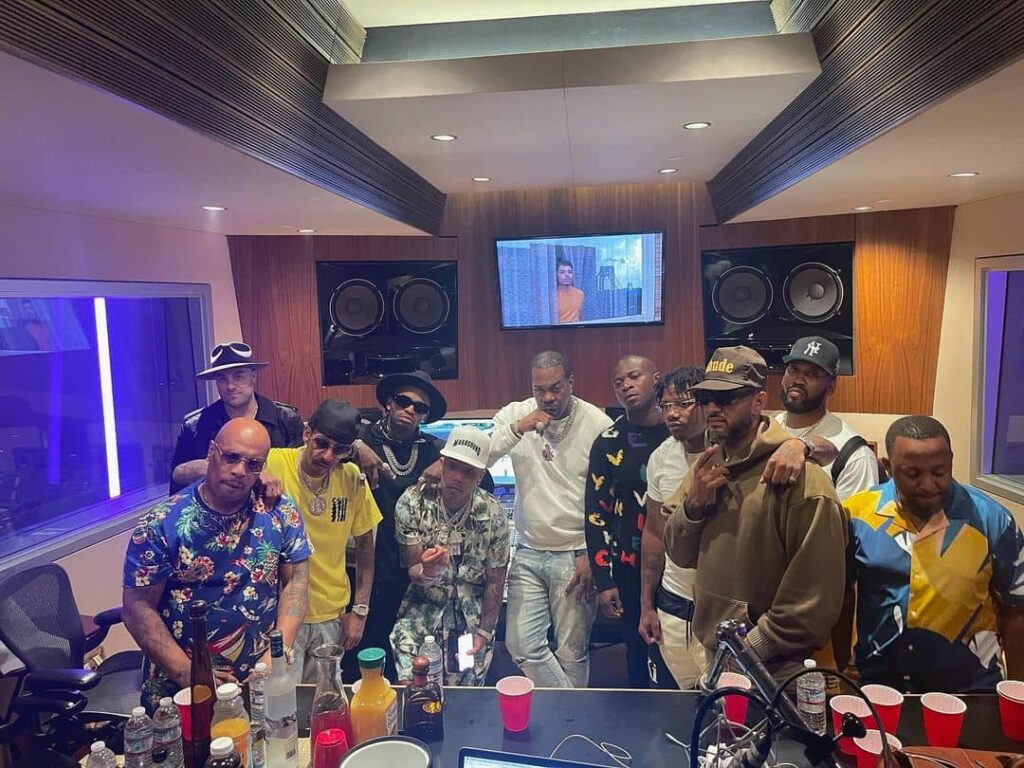 KAMPALA | LIFESTYLE UGANDA — Rapper Trevor George Smith Jr., better known as Busta Rhymes, has heaped praise on Tanzanian artist Diamond Platnumz, calling him "the African Michael Jackson."
The two renowned singers had teamed up for a session at a studio owned by Swizz Beatz.
Platnumz met the American Stars' at the recently concluded BET Award ceremony as Swizz Beatz embraced others and paid tribute to DMX, who passed away on April 9th, 2021 after suffering a heart attack.
In a video clip Busta Rhymes shared on Instagram, he can be seen talking in the studios with the American Stars' and crowning Diamond Platnumz as the African Michael Jackson.
Busta says, "Let me zoom in on Michael Jackson, African One, Diamond Platnumz, he is a real danger."
Platnumz replies elatedly, "Danger, I tell you.".
Diamond Platnumz lost the Best International Act award to Nigerian singer Burna Boy, giving Burna Boy his third consecutive win for Best International Act at the 2021 BET Awards.
Throughout his career, his hard work has proven to be the main reason for all the accomplishments he has managed to add to his brand "WCB Wasafi".
Working with Swizz Beats – Diamond Platnumz
Diamond, a Tanzanian recording artist still in the U.S., joined Swizz Beats for a studio session after the BET awards.
The Waah singer will be working with Swizz Beats again, who is married to the Grammy-winning R&B singer Alicia Keys. A year ago, Alicia Keys featured the Waah singer on her "Alicia album" and had nothing but praise for him.
This is Alicia Keys' seventh studio album, which she recorded mostly in Oven Studios and Jungle City Studios.
After the success of their collaboration dubbed Wasted Energy, Alicia described Naseeb Abdul Juma as an amazing artist with a unique style via a video she shared with Diamond.
"I also really enjoyed that Diamond Platnumz was part of this project. He is a Tanzanian artist who came in and injected his unique style into this track. I love the way the worlds collide here and this is world music at its best," said Keys.
Her response came after she received criticism from Diamond Platnumz's fans for the track's 26-second feature on Diamond.
Meanwhile, Alicia Key's producer and husband Swizz Beats defended her, claiming that it was Diamond's wish that he be allotted 26 seconds in their song and that Diamond should use that time to speak to his fans.