A fashion designer and stylist renowned as MAVO Kampala, the highly acclaimed artist is collaborating with TK Makeup empire's Tinah Kylie, Stylish Strandz, photographer Kiba shots, Nail Villa and model Obiiyoz Kim Bridge.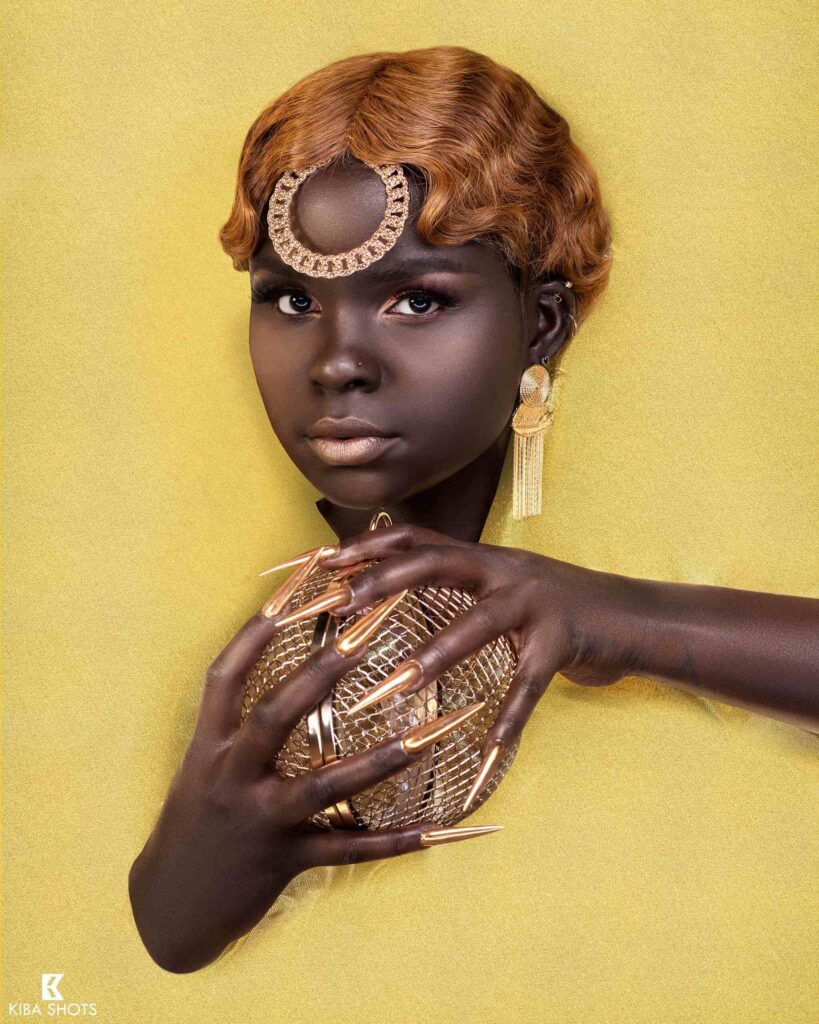 KAMPALA | LIFESTYLE UGANDA — MAVO Kampala, the acclaimed creative, a genius in fashion designing and styling, today announced a collaboration with a celebrity makeup artist Tinah Kylie of TK Makeup empire, Stylish Strandz, John Bosco Bahati of Kiba shots, Nail Villa and model Obiiyoz Kim Bridge.
No one does it alone in 2021 and MAVO Kampala (https://www.instagram.com/mavo_kampala_clothing/) is here to prove it to you, whether it is for a new line promotion, top season campaigns, launching new products or building a portfolio, collaborations are everywhere.
Various forms of creative collaboration are trending with the rise of social media, but collaborations are not a new marketing tactic. They have always existed.
A creative professional like Kabunga Marvin John knows that a shared vision and collaborative effort can yield amazing results – both creatively and in business terms.
As a stylist who has worked with celebrities from Anita Fabiola to Spice Diana, Barbie Kyagulanyi, Zuli Tums to Skales from Nigeria, MAVO Kampala has gained a reputation in the world of fashion for being much more than a stylist.
Among the many projects he has worked on are red carpets, commercials, editorials, wardrobe designs, custom creations, and personal shopping.
There is no doubt that creative collaborations are here to stay in both fashion and beauty, and they are just as essential to marketing as having a strong online presence.
Asked why MAVO Kampala chose to work with different brands, Creative director Kabunga Marvin said: "It is my concern to know what fellow creative would best suit a particular idea/concept."
"I decided to collaborate on this project with Kiba Shots (https://kibashots.com/) who I 100% trust and know have the latest versions of editorial, vogue editing skills, upgraded equipment to bring the discussed concepts to life as well as challenging ourselves to surpass our abilities," he said.
"TK Makeup empire (https://www.instagram.com/tk_makeupempire/), I have worked with her for a long time because of her perfection, her makeup tools are to die for and her open-minded approach to creativity gave me no doubt but only to merge forces,"
"When it comes to beauty, manicure & pedicure is also a crucial factor to be considered, which is why Nail Villa (https://www.instagram.com/nail_villauganda/) is an eminent nail technician brand that is well equipped and open to creative ideas." added.
"It is my role as a stylist to play supervision and pay attention to every detail, so I brought Stylish Strandz (https://www.instagram.com/stylishstrandz/) onboard due to her latest stock of jewellery. With all of this in place, we were able to put together such maestro content."
MAVO hopes to prove that collaboration is better than the competition by partnering with different brands to boost their creativity and promote them around the world.
"these are collaborations between different creatives, such as stylists, makeup artists, and photographers. Kabunga said the campaign is designed to make a statement that collaboration is the better option than competition since different brands have joined forces to see their products go mainstream further."
The collaboration is also part of his new campaign, STYLE WITH MAVO KAMPALA 2021-2022.
View the gallery below for a look at the MAVO Kampala presentation, as captured by Kiba shots.
MAVO Kampala's commitment to shaping the fashion and beauty industry through collaborations leads it to actively engage in partnerships with creatives, beauty brands, retailers, and artists.
Please visit https://www.instagram.com/mavo_kampala_clothing/ for more information about STYLE WITH MAVO KAMPALA 2021 – 2022, high-res images, and creative ideas. Follow @mavokampala on Twitter and at https://www.facebook.com/mavokampala/ on Facebook.