President Museveni and King Oyo Nyimba of Kabamba Iguru of Tooro Kingdom will co-host the 1st Summit of World Monarchs 2020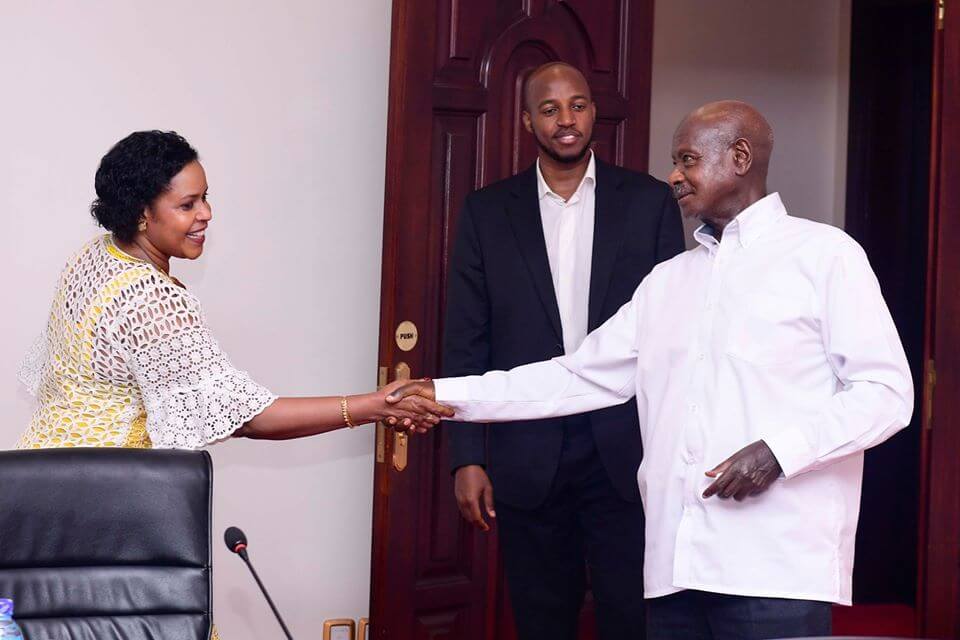 King Oyo Nyimba of Kabamba Iguru of the Kingdom of Tooro and President Yoweri Museveni will co-host the first World Monarchs Summit 2020 to be held in the Kingdom of Tooro in September of this year.
The summit is expected to bring together the reigning sovereign, constitutional, and hereditary monarchs of the world including, among others, Kings, Queens, Emirs, Emperors, Grand Dukes, Princes, and Sultans interfacing with the larger strategic partners to share experiences and promote sustainable development-oriented initiatives.
This was revealed during a meeting between the President and Omukama Oyo, who called him to the State House yesterday, Entebbe.
The first World Monarchs Summit 2020 will take place under the theme 'Monarch for Sustainable Peace and Inclusive Development.'
President Museveni expressed his willingness to work with Omukama Oyo on development issues in his area in particular and in the country as a whole.
"I have no problem associating myself with the actions of His Highness in matters of development,"

he said
During the meeting to which Tooro Queen's mother Best Kemigisa also attended, President Museveni said NRM will always help traditional leadership if it is done well.
"We said from the beginning that modernity can coexist with traditional leadership if it's done well,"

he stressed.
On his part, King Oyo announced that he had already met fellow monarchs worldwide in conjunction with their September 2020 World Monarchs Summit.
The world is home to nearly 27 Kings and Queens.
He commended President Museveni for agreeing to co-host the Summit of the First World Monarchs 2020, and also for all the support that the President has always provided to him and the Kingdom of Tooro.
The Queen Mother, Best Kemigisa saluted President Museveni for educating the Omukama Oyo Kabamba Iguru and all the assistance to the Kingdom of Tooro and all the people of Tooro at large.