Simi was the first female act from Africa to reach 100 million plays on the streaming platform Audiomack, an on-demand music streaming and audio discovery platform.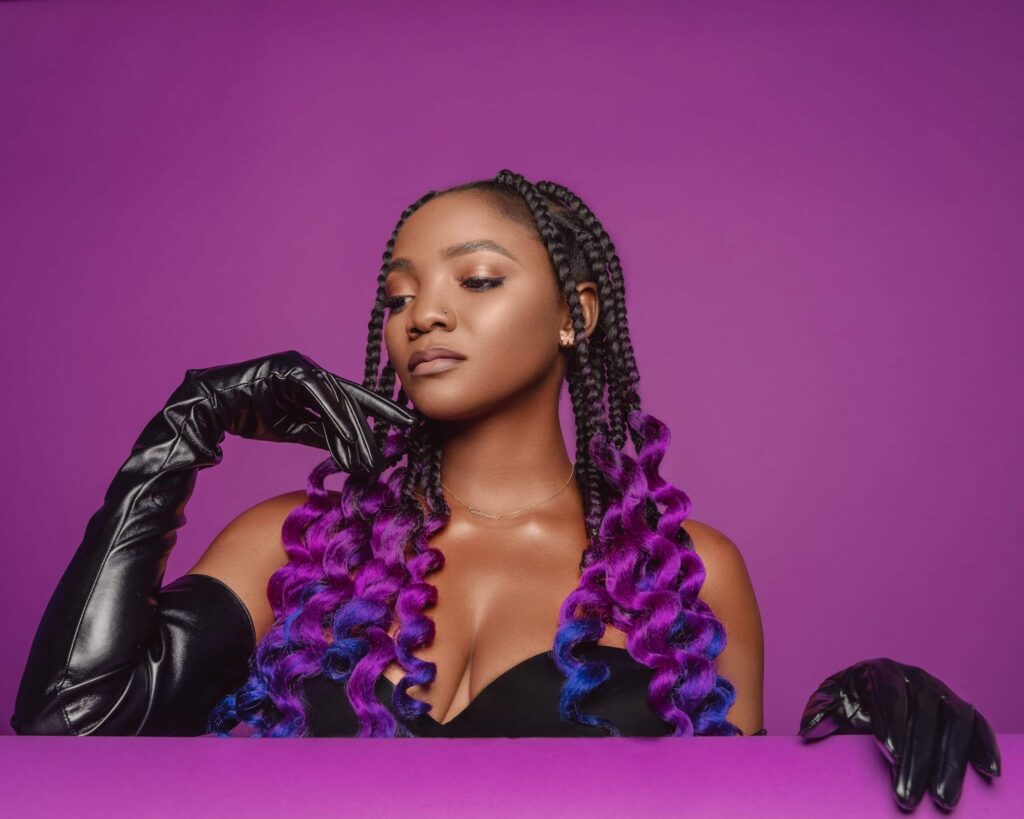 KAMPALA | LIFESTYLE UGANDA (https://lifestyleuganda.com/) — Nigerian singer Simi has been given recognition by Audiomack, an on-demand streaming and audio discovery platform for becoming the first female African act to reach 100 million streams on their platform.
Simi becomes first female African artist to reach 100m Audiomack streams.
Audiomack is the top-ranked music streaming app on Apple's iOS in Nigeria.
The company was founded in 2012 and currently boasts 20 million monthly users.
See also: Miss Environment International 2022 contestants arrive in India.
Zafaran signs a deal with Swangz Avenue, joining Azawi, Nwagi, and Vinka.
As of December 2021, Audiomack was the top streaming music app on Apple's iOS in Nigeria, Ghana, Tanzania, Senegal, and Kenya, according to its website.
The company was founded in 2012 and currently boasts 20 million monthly users.
Participating in the initiative forms a part of a series of activities curated in conjunction with Women's History Month in March. The activities highlight outstanding women in Nigeria's music industry while also facilitating a dialogue about how Nigerian women are challenging inequality and fostering inclusion.
Simi's achievement was fueled by highly successful releases, including 'Joromi', 'Duduke', 'There For You', 'Woman', and Sáré', among others. The achievement also adds to Simi's growing list of accomplishments, including having recently been named a judge on Nigerian Idol.
"Thanks so much to Audiomack for the honour," Simi said after the achievement. "First female to get 100 million plays on Audiomack. I like it very much. Thank God for growth and thank God for my amazing fans for always supporting me."
Charlotte Bwana, Head of Media and Brand Partnerships at Audiomack Africa, said, "This year we chose to honor women we believe have made significant contributions to the music industry."
"This is because, as women, it is important to come together to empower and motivate each other. Audiomack remains committed to levelling the playing field for female creators by giving emerging established artists equal opportunities on our platform."
In other news, Audiomack has announced its ambassador programme, which enlists music tastemakers from across the continent to discover and curate the best regional music while highlighting the most promising artists.
The ambassadors will assemble weekly playlists for the streaming portal.
Do Audiomack artists get paid?
In addition to paying royalties to master recording rights holders, Audiomack also pays songwriters and their publishers.
Other news: Traci Braxton died, Jussie Smollett was jailed, Nadia Mukami became pregnant, DJ Dimplez passed away, Omah Lay released 'Attention', Chelsea is for sale, Headies are back, 2022 NAACP winners list, Gaetano Jjuko Kagwa's biography is here, and Rapper Riky Rick died.