The actress Megan Fox and the rapper Machine Gun Kelly, aka MGK, reportedly got engaged on Wednesday evening, legalizing their unusual coupling.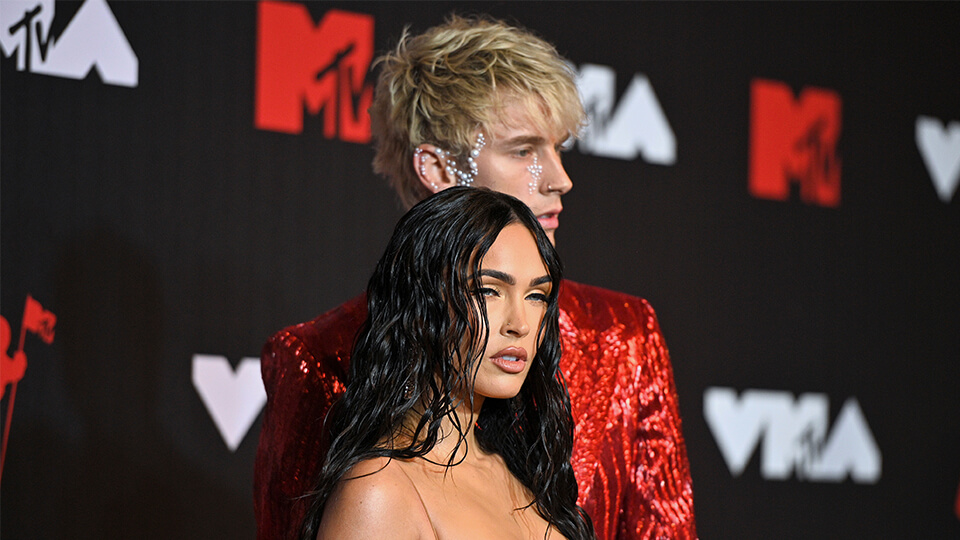 KAMPALA | LIFESTYLE UGANDA (https://lifestyleuganda.com/) — According to videos shared on their Instagram accounts Wednesday, American actress Megan Fox and rapper Machine Gun Kelly aka 'MGK' are engaged, legalizing their dramatically eccentric relationship.
Machine Gun Kelly and Megan Fox just updated their relationship status to engaged.
Find all the details on how the rocker proposed to his leading lady below.
Megan Fox, the actor who stars in the "Transformers" movies, marries for the second time.
She married actor Brian Austin Green from 2010 to 2021. She has three sons with him.
Megan Fox posted a video of Machine Gun Kelly getting down on one knee under the tree where the duo say they fell in love in July of 2020.
"Somehow a year and a half later, having walked through hell together, and having laughed more than I ever imagined possible, he asked me to marry him," Fox wrote in the post. "And just as in every lifetime before this one, and in every lifetime that will follow it, I said yes."
She concluded her post with the words, "and then we drank each other's blood," but this moment is not featured in the video.
From MGK's Instagram post, Fox can be seen wearing the rings he made for the occasion, a diamond and an emerald that form "the obscure heart that is our love."
Megan Fox, the 35-year-old star of the "Transformers" movies, is in her second marriage. From 2010 to 2021, she was married to actor Brian Austin Green. The couple has three sons together.
Lastly, Machine Gun Kelly, a 31-year-old with a daughter from a previous relationship, is getting married for the first time.
In other news, Princess Komuntale's ex-husband is dead, the 64th Grammy Awards were postponed and Bob Saget died.