According to family members, Christopher Thomas, the former husband of Tooro Kingdom Princess Ruth Komuntale, died last night. The family said that Duke Thomas was found dead at his apartment in St Louis, Missouri.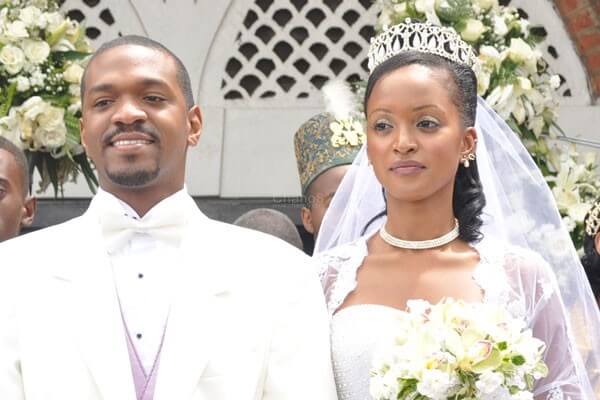 KAMPALA | LIFESTYLE UGANDA (https://lifestyleuganda.com/) — Tooro Kingdom Princess Ruth Komuntale's former husband Christopher Thomas died last night, his family has confirmed. He was found dead at his apartment in St Louis, Missouri, in the United States, according to family members.
The death of Komuntale's ex-husband was later confirmed in a post from Thomas' father.
In 2013, Ruth Komuntale, beautiful sister of King Oyo and Duke Chris Thomas, divorced.
You may also be interested in Princess Ruth Komuntale's American wedding.
The Tooro Princess Ruth Komuntale finds love with a new man.
Halaina Johnson, his wife and mother of his two children, first confirmed Christopher Thomas' death via social media, writing: "I have lost the love of my life".
"I lost the love of my life even though we had our up and down we truly loved each other I can't be with you please come back in know u are in a better place but I need u right now," Halaina posted.
Halaina has also struggled with temperament issues and recently admitted to having a terrible temper. She has been living an unstructured life on social media, posting a number of tidbits that could be viewed as scandalous or aimed at gaining attention.
Later, Duke Thomas' father confirmed that Komuntale's ex-husband had died in a post on his Facebook page.
"My son Chris, I am going to miss the talks we had and the sense of humor. Love you son," Billy Thomas, Christopher's father, said in his grief.
A Facebook friend of Duke, Cheron Wallace-March, confirmed the sad development in another post on social media reported first by WatchDog.
"Oh, my friend, my bro. I'm truly at a loss. Get your rest, Christopher Duke Thomas Chris. Please keep his mom, Pastor Alecia Thomas, his siblings, April Thomas , David Thomas , and @William, and all family members and loved ones affected, in your prayers. Hurt is all through this traumatic ordeal and prayers would be appreciated and is continually needed. Thank you all in advance. Keep my loved ones in Your loving arms, God," Wallace wrote on Tuesday
Ruth Komuntale, a sister of King Oyo, the reigning Omukama of Toro, separated from her husband, 'Duke' Christopher Thomas in 2013.
Christopher Thomas and Ruth Komuntale had a huge wedding in 2012, but the marriage came to an end before they celebrated their first anniversary – he was accused of cheating on her with several girls in Kampala, including one of her cousins.
Komuntale accused Chris Thomas, an American, of being promiscuous and physically abusive after their divorce, the couple had been married for less than a year.
A second marriage for Komuntale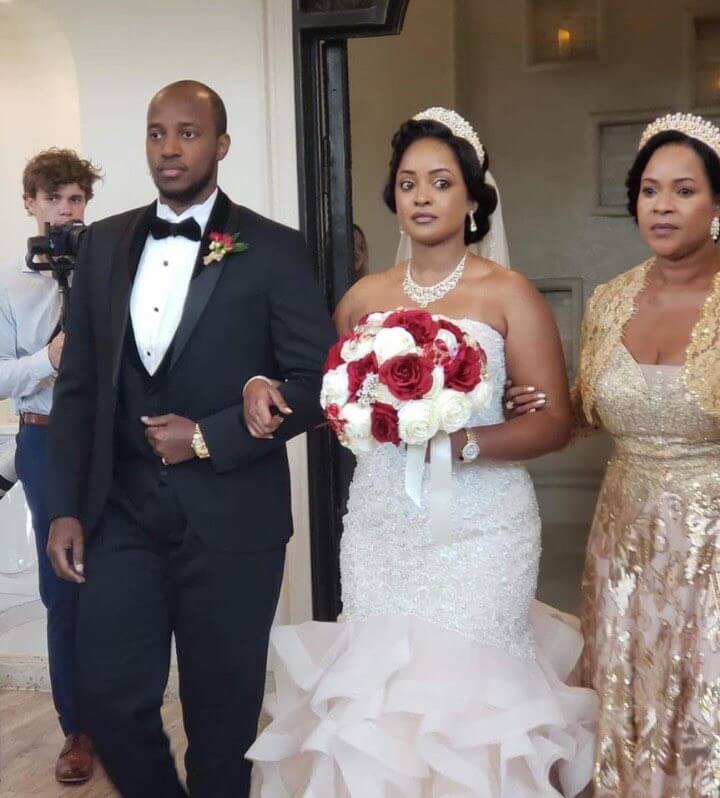 In a glamorous wedding ceremony, Komuntale married again her long-term fiance Phillips Anthony Amooti.
Among the friends and family attending the ceremony was Queen Mother Best Kemigisa, as well as King Oyo Nyimba Kabamba Iguru.
Since they began dating in 2018, Komuntale and Philip have lived together in Atlanta, USA.