Ruth Komuntale Nsemere has been single since her marriage to Christopher Thomas ended in 2013 until she went public in October 2018 about her new partner, Anthony Phil.
KAMPALA | LIFESTYLE UGANDA — The Princess of Tooro, Ruth Komuntale Nsemere, was single after her marriage with Christopher Thomas ended in 2013 until October 2018, when she announced her new relationship with Anthony Phil.
Princess Komuntale and Anthony Phillip secretly married.
The wedding took place in the United States.
Visit the Lifestyle Uganda homepage for more stories like this.
On September 7, last year, Komuntale announced that she was ready to walk down the aisle and marry the man of her dreams.
She posted pictures of her husband-to-be wearing a shirt with the words, "Best Husband Ever." An accompanying caption revealed that the couple would wed eight months from then in 2021.
"Even though we aren't married yet, you have shown all the qualities of a great husband and more. I love you, baby, counting down," she wrote on Instagram.
Queen Best Kemigisa graced the wedding ceremony in the United States with the presence of her brother, King Rukirabasaija Oyo Nyimba Kabamba Iguru Rukidi IV of Tooro.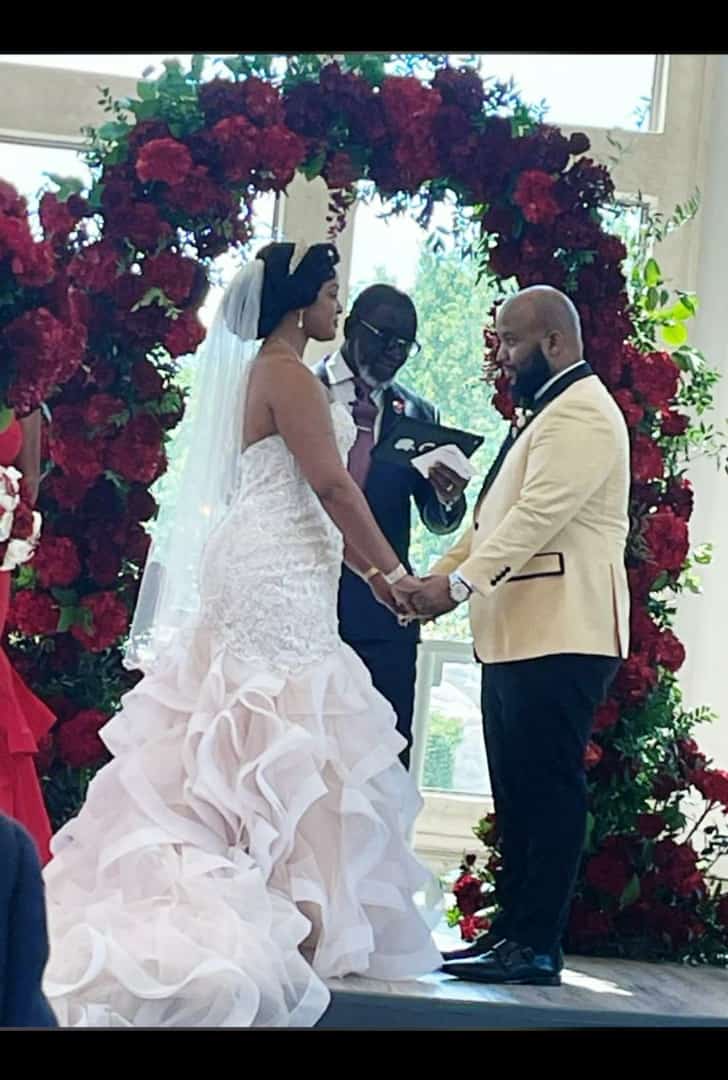 Komuntale's first marriage
Princess Ruth Komuntale married Christopher Thomas, an African American, at a royal wedding in November 2012, but their marriage ended in a bitter divorce a year later.
The Tooro Kingdom swept any concerns and welcomed American Christopher Thomas with open arms, despite concerns that the princess would marry an American.
Sadly, the fairy tale event that was the talk of the town didn't last long.
The pair called it quits after a year, and Christopher said the princess was suffering from a mysterious illness.
The cause of the breakup may never be completely known, but princess Komuntale's Instagram post about a job promotion explains some of it.
Komuntale says she moved to Texas seven years ago in order to start over after being separated from Thomas. She wanted a new start after what she calls a poisonous marriage with the wrong person.
According to her, she was falsely accused by people and tabloids because her ex-husband cited adultery as a reason for their divorce.
But by consistently working and praying, she managed to overcome and is thankful for another chance at marriage.
"I thank God for not only blessing the work of my hands but for also blessing me with a second chance at marriage with an amazing man who is after God's own heart"
Komuntale promises to write a book for those who do not know her story because she believes that sharing her experiences could encourage someone even in their darkest hour.