Shida Leni won the Women's 400m race at the Midsummer Track Night in the Austrian capital Vienna on Saturday 15 with a time of 53.01sec, her best time of the European tour.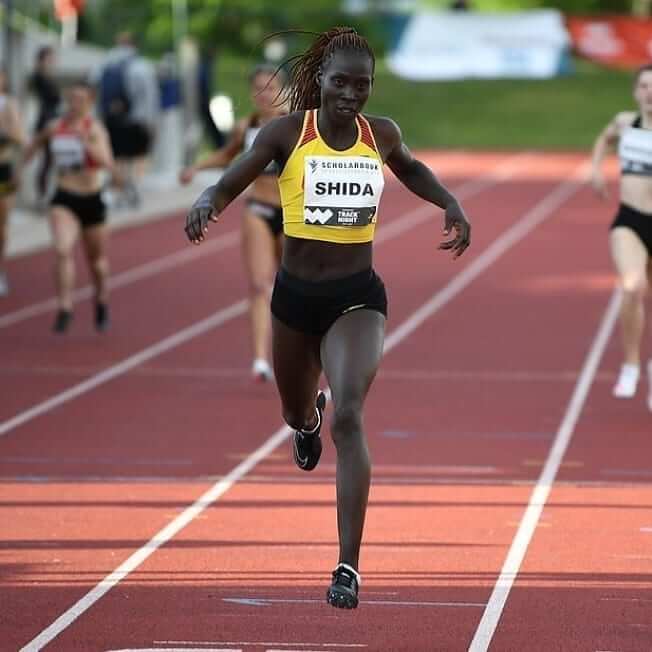 In the historic Austrian capital of Vienna, Ugandan sprinter Shida Leni won the Women's 400m at Midsummer Track Night on Saturday thanks to a time of 53.01 seconds, her best performance of her European tour.
In August 2013, Leni began training with Kevin and Sue O'Connor, a husband and wife coaching team. Kevin commented:
"I did not expect a fast time in Vienna. Firstly, conditions were difficult as it was very windy. Secondly, she would have been experiencing travel tiredness – the door to door journey was around 36 hours, and she did not arrive at her hotel until late on Thursday night."
About Shida Leni
Originally from Arua, Shida Leni was born in 1994 to retired military officer Abdulatif Tiyua, former deputy commander of the West Nile Bank Front rebel group.
She represented Uganda at the 2014 Commonwealth Games in Glasgow and reached the semifinals, as Kevin and Sue O'Connor began coaching her in August 2013. This was Shida's first tournament outside of Uganda.
Having run 52.47 in February 2018, she broke the 12-year old 400m National Record. She has now broken it 7 times, most recently at the 2019 National Championships (51.47) where she also broke the 200m National Record with a time of 23.43.
Shida's biggest international achievement was winning the 400m silver medal (51.64) at the 2019 World University Games in Naples, Italy.
Congratulations!