On Monday, comedian Trevor Noah announced that he will be returning to SA to perform his 'Trevor Noah Live in South Africa' tour, sponsored by Savanna Premium Cider.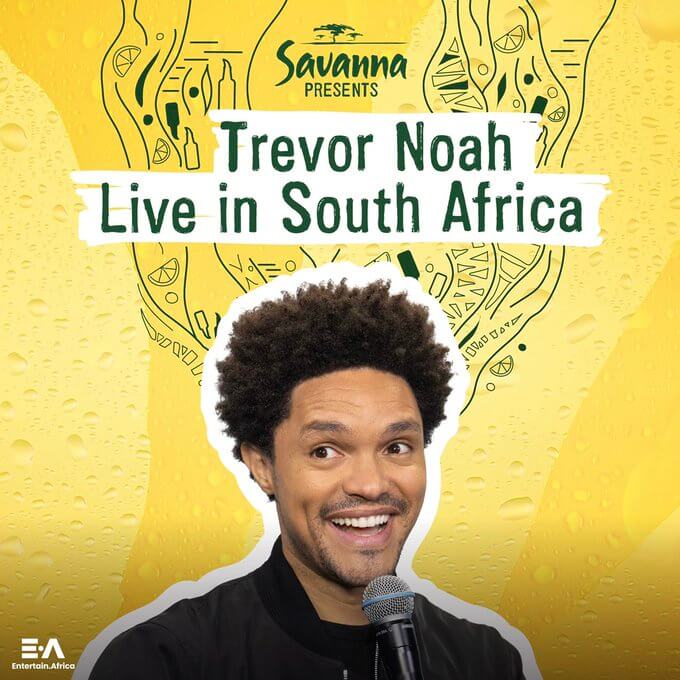 KAMPALA | LIFESTYLE UGANDA (https://lifestyleuganda.com/) — On Monday, Trevor Noah announced he will tour South Africa between August and September 2023 as part of the 'Trevor Noah Live in South Africa' tour, sponsored by Savanna Premium Cider.
While Trevor Noah has been juggling his duties as a host of the Daily Show with live tour dates in North America, he can't wait to return to his native country.
Trevor Noah commented on his upcoming tour to South Africa in 2023:
Eugene Lenford, Marketing Manager at Savanna Cider, said the company is thrilled to welcome Trevor Noah back home.
Savanna Presents 'Trevor Noah Live in South Africa' tickets go on sale from 09:00 on Tuesday, 27 September 2022. To buy, click HERE.
A brief biography of Trevor Noah
He hosts The Daily Show, an American satirical news program on Comedy Central, which he has hosted since 2010. Trevor Noah was born in South Africa on 20 February 1984.
There have been many awards and nominations for Trevor Noah, including the Primetime Emmy Award. In 2017, and 2018, Time magazine named him one of the world's hundred most influential people. The Hollywood Reporter voted him "The 35 Most Powerful People in New York Media.".
A Johannesburg-born, Trevor Noah began his career in South Africa in 2002. In 2008, he was the runner-up in South Africa's version of Strictly Come Dancing and hosted several shows for the South African Broadcasting Corporation (SABC).
He also hosted the late-night talk show Tonight with Trevor Noah from 2010 to 2011, which aired on M-Net and DStv.
The Daily Show appointed Noah as Senior International Correspondent in 2014, and in 2015 replaced longtime host Jon Stewart. In 2016, he published his autobiographical comedy Born a Crime, followed by his 64th Grammy Awards edition in 2022, as well as the White House Correspondents Dinner in 2022.