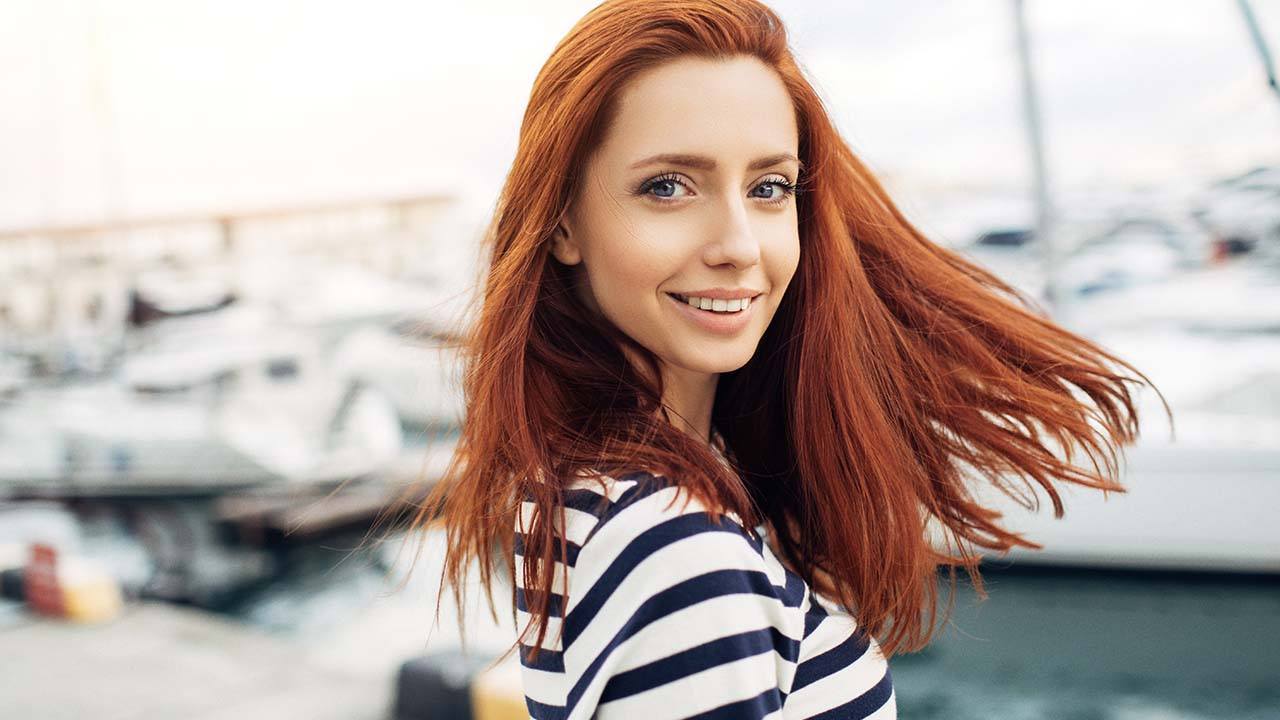 Makeup tips for natural redheads – When you've got naturally red hair, then you'll need to be selective with regards to selecting make-up.
Since most redheads are light-skinned, they may look harsh in appearance when certain makeup colors are worn. However, there are a number of eyeshadow, blush, and lipstick shades that compliment red hair very well.
Many natural redheads have sensitive skin, so before applying makeup, it is important for these women to use moisturizer on their faces.
If you have sensitive skin, then you should choose a moisturizer with an SPF of at least 15. Also, be certain that the moisturizer is gentle and not formulated with harsh chemicals.
Most red-haired women do not have many blemishes, and if you are among this group, then you can either skip wearing foundation or apply it very lightly. Mineral makeup foundation in an ivory shade works well for many redheads.
If you have dark undereye circles, then you will want to dab and blend some concealer onto the affected area.
Pale-skinned natural redheads have a cool skin tone with bluish undertones. You can wear blush on your cheeks if the shade is cool and subtle.
Apply your blush to the apples of your cheeks with a large blush. As a redhead, you do not want to use a bronzer, as this product will not be natural looking on your skin.
For your eyeshadow, go with earthy colors such as olive green or brown. If you have red hair and green eyes, then you can get away with using a purple-toned eyeshadow. Most other colors will either overpower or clash with the shade of your hair.
When using eyeliner, choose a pencil liner in purple, brown, or gray. Try to avoid using a liquid liner because it may appear too harsh. Also, stay away from black eyeliner, as this will not flatter you either.
Opt for brown mascara rather than black mascara, as the latter will look harsh and artificial against your pale skin. You can also use a burgundy mascara, which will look natural on your red eyelashes.
Be sure to keep your eyebrows groomed, and fill them in with a brown eyebrow pencil. If you have very light eyebrows, then the brown will darken them. If your eyebrows are naturally darker in color, then you can skip the eyebrow pencil.
For your lipstick, choose a deep pink color if you want a natural look. Steer clear of lip colors that glaringly clash with red hair, such as warm reds or purples.