The song Party Mood by Azawi became one of the most streamed tracks after it was released because of its flow, beat, and message.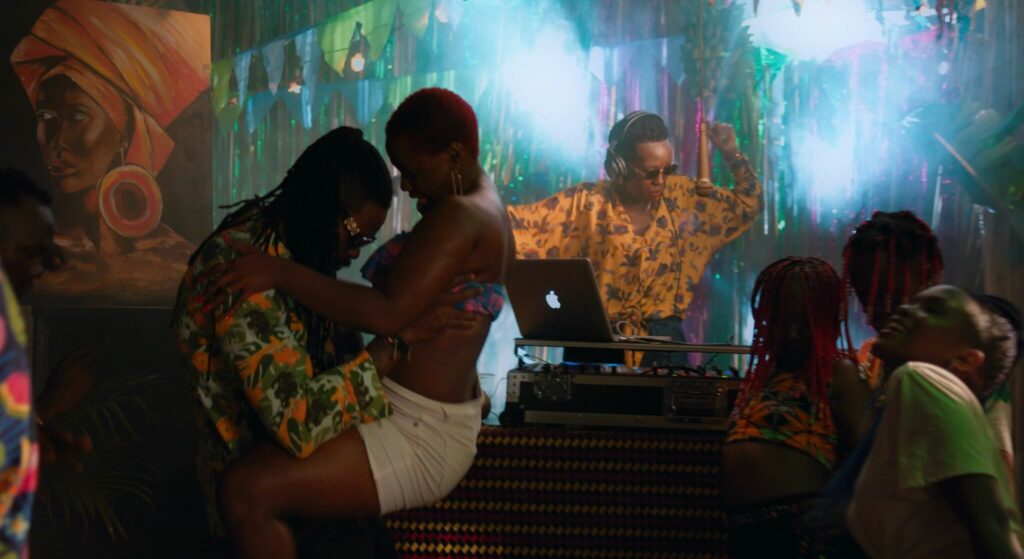 KAMPALA | LIFESTYLE UGANDA (https://lifestyleuganda.com/) — The Swangz Avenue singer Priscilla Zawedde aka Azawi drops a video of Track 12 from her 'African Music' album titled 'Party Mood'.
Azawi drops a video of 'Party Mood' off her trending album 'African Music'.
The 16-track album has topped charts around the world due to its distinctive, creative sound.
The track Party Mood is written by Azawi and produced by Diamond Platnumz's Lizer Classic.
Also, Spotify names Uthman and Azawi the most streamed Ugandan artists for 2021.
Azawi's African Music album has been a huge success so far with all the songs receiving massive airplay since its release on 9th October 2021.
The 16-track album has topped the charts on different streaming platforms around the world thanks to its originality and creativity.
People instantly fell in love with Party Mood by Azawi as it became a fan favorite and one of the most streamed tracks because of the flow, the beats, and the message of the song.
Lizer Classic, Diamond Platnumz's producer, produced Party Mood, a good vibes Afro-Beat track created by Azawi.
Azawi's colourful music video, directed by Marvin Musoke, combines the young and old generation in an African theme party, complete with a collection of local props on a strong Afrocentric basis.
Azawi lyrics for Party Mood
Fresh! Ayo Lizer!
Che che, che che che
Azawi che che che
Che che, che che che
Swangz Avenue che che, shine
African music for the party yeah, wulira ekigoma
Gwe, gwe gwe gwe, che, che che che
Situkawo wansi, break your body I want to see
Che che, che che che, che, che che che
Party moment, buli omu azina nebano n'oli
Everybody go low, go low, go low, go low
Go low, go low ooohh ohh, go low, go low, shaa
So, tell everybody partying is mandate, wulira ekigoma
Mood oou, party ye mood
Tell everybody partying is mandate, wulira ekigoma
Mood, see, party ye mood
Say, che che, che che che
Party mood che che
Che che, che che che
Party mood che che
Teri bintu byakutwekwasa, tuli mu mood ya ku chakala
Teri bintu byakutwefasa, nga tukuba party
Gwe, ffe, tukuba party, pa pa pa party
Ffe, gwe, tukuba party, pa pa pa party
Partying is the mood yeah, ohh yeahh
Everybody move your body
See, ekigoma pakutupa pakutupa pakutuma
Say, ayo Lizer pakutupa pakutupa pakutupa, gweeee
So, tell everybody partying is mandate, wulira ekigoma
Mood oou, party ye mood
Tell everybody partying is mandate, wulira ekigoma
Mood, see, party ye mood
Say, che che, che che che
Party mood che che
Che che, che che che
Party mood che che
Shaa, party today today today
And we party again tomorrow
Party today today today
And we party again
Ahhh aaaah aahh aahh aaahh aaahhh
(Everybody say)
Aah aaah aaahh aahhh aahh aaahhh aahhh
Ekigoma pakutupa pakutupa pakutupa
Say, ayo Lizer pakutupa pakutupa pakutupa, gweeee, see