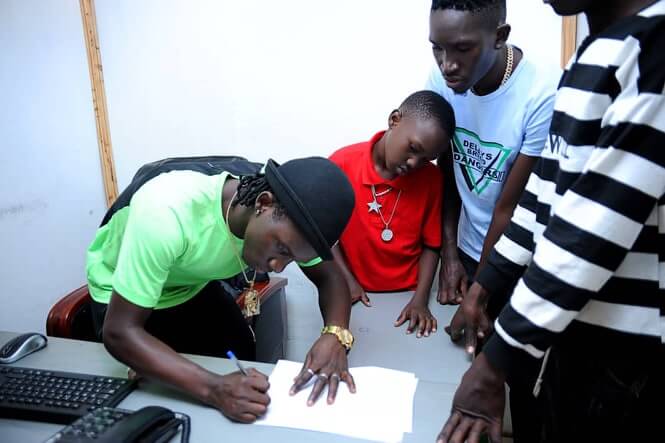 Uganda's best dancer and choreographer Ibra Buwembo officially sign new artist – Ring Rapper real names Waheebwa Jonathan
Buwembo Dance production and Entertainment group under the stewardship of top dancer Ibra Buwembo has announced the signing of a new artist Ring Rapper.
Waheebwa Jonathan is the new kid on the block cementing the label's first commitment towards artist management and making him a musical repertoire.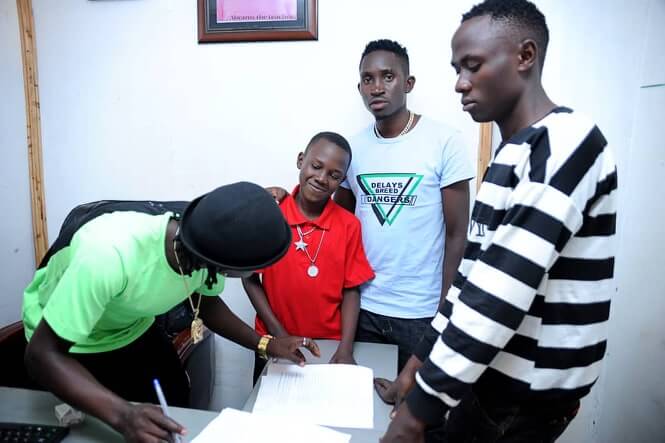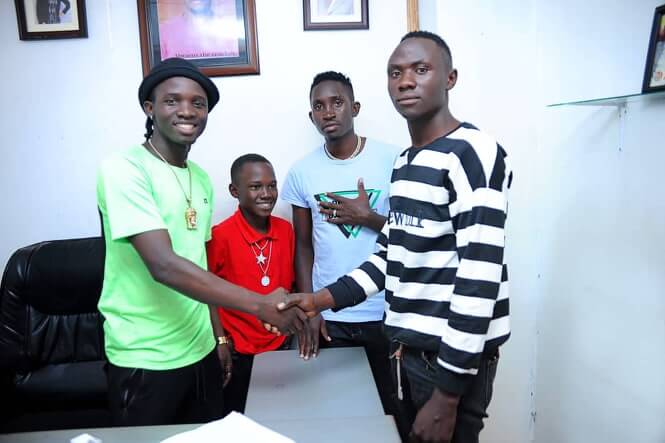 Ring Rapper is a Ugandan rapper, songwriter, and established live performer known for his latest project "Kalambo" ft Ibra Buwembo.
The contract was signed today after lunch, Friday 05, July 2019 at IB Dance studio offices, Tirupati mazima mall along Ggaba road.
It was witnessed by his mother, promoter, lawyers from both parties, media houses and the entire IB Dance studio management led by Ntambi Vincent, Ssenungi Martin and Mugwana Jacob.
Recognizing another amazing talent is a nice feeling. This incredible rapper, Ring has been signed today by the Buwemb dance production and Entertainment Limited.
We are so proud to have him on the label and team. Great things are on the way. Your so welcome Ring Rapper.

stated Ibra Buwembo
In his words, Waheebwa Jonathan expressed his excitement about the new deal,
This is one of the happiest moments in my life ever. This is the beginning of a new era. I can't wait to give the world what I have

Ring Rapper