In a mermaid outfit, Etania Mutoni celebrated her birthday with a fashionable twist, proving that she is never afraid to show off her assets.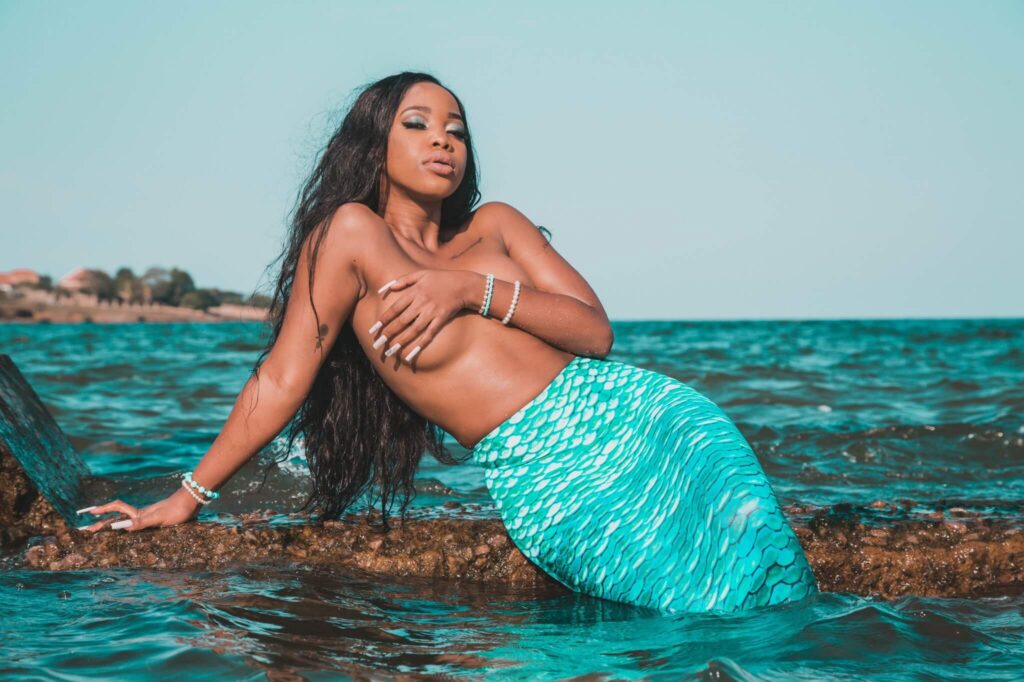 KAMPALA | LIFESTYLE UGANDA (https://lifestyleuganda.com/) — Etania Mutoni, star of NTV Mix Party, is not shy to show off her assets, even when she is far away from home, so she celebrated her birthday in a fashionable way.
It was an elegant birthday celebration for Etania Mutoni, better known as 'the Life of the Party.
This afternoon, the NTV Mix Party Presenter took to Instagram to share a refreshing outfit she wore for her 22nd birthday.
For her birthday, Etania Mutoni posed in a mermaid dress that was pure beach glamour. She was styled by Joe Grace, her makeup was applied by Mutesi Saluwa, and her photographs were taken by Afri Art Moments.
Her outfit has gotten many people talking, some fans said she is indeed what she portrays on social media.
With her always-high energy and unique vibe, Etania Mutoni gave off a distinct mermaid vibe in this dress.
This isn't the first time Etania has wowed us with her beach bombshell looks.
As Etania celebrated Valentine's Day last year at Jumairah Beach in Dubai, UAE, she posted photos of herself in a knicker with her hands covering her boobs on Instagram.
How she started
Etania worked for an events company called Muchachos and also had ties to Talent Africa Group.
She is known for posting NSFW photos of herself on social media, but she is becoming a darling for many Ugandan youths on Instagram and Snapchat where she shows off her daily life.
In December 2017, Etania Mutoni gained huge popularity after she made her way onto the stage during Wizkid's performance and embraced him so tight that it took a huge bouncer to physically remove her from the Nigerian star.
"If I like someone, I show it. Even if it is our own local artistes that I really like and I happen to bump into them, I show it to them. So, I love Wizkid, I love his music," she said.
Etania Mutoni, an affable show presenter we'd never heard of, came to NTV Mix Party as the new face and voice of the party. Her fashion sense and personality graced the screen every Friday night with the party.
In terms of personality, she describes herself as a very free-spirited, fun-loving, but hard-working individual.
She began her education at Hana Mixed International School, and then attended Tropical High School and Pride College before opting not to attend university, and instead threw herself into the hustle that is life.
Her mother and two younger sisters are the things she loves most in this world, she admits with pride.
"To make everything possible for my family is what keeps me going.", she said in an interview with The Observer newspaper.
Below are some gorgeous pictures of Etania.