Fik Fameika, Navio, Feffe Busi, Gravity, Felista Di Superstar, Da Agent and MC Yalla are among the nominees for the MTN UG Hip Hop Awards 2021.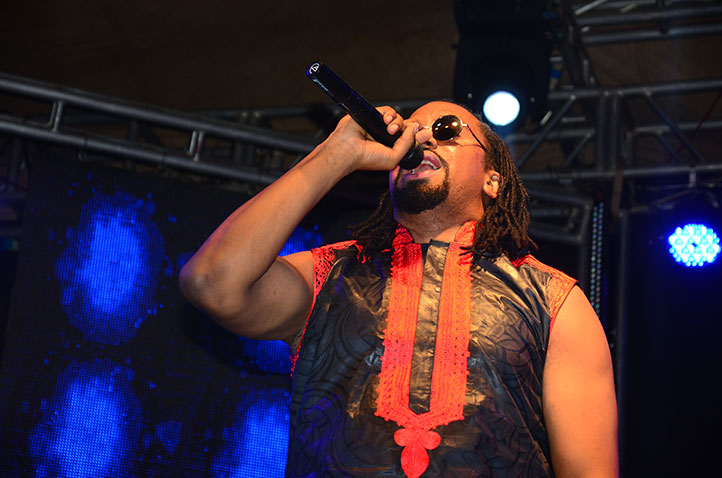 The MTN UG Hip Hop Awards nominees for 2021 have been announced ahead of the ceremony on 16 May. Please take a look at the full list below.
MTN Uganda Hip Hop Awards, an annual event that brings recognition and appreciation for the development of the hip hop genre in the country, is back with its 5th edition scheduled for the 16th of May 2021, and here are the nominees.
Awarded by telecommunications and mobile money transfer services provider MTN Uganda and The Tribe UG, an online hip hop and marketing platform, these awards recognize the best hip hop releases and artists in Uganda, with one category devoted to East African rappers.
MTN Youth Segment Manager Hellen Kirungi noted that Hip Hop remains a popular genre of music in Uganda among the young, thus influencing MTN's support for its continued growth.
"Hip-hop is a genre of music that continues to captivate young people, with many Africans using it to express themselves and learn life, making them happy and able to achieve big success," said Kirungi.
This is the fifth year MTN Uganda has supported the Hip Hop industry to organize these awards. In 2020, the company sponsored the first televised rap battles which saw numerous rappers fighting it out on the streets, freestyles and in the forest, among others.
As noted by Kirungi, the 2021 awards will feature the Pulse Nation Cypher competition which will allow unknown talent to be exposed online through rap battles.
Afsa Umutesi, the organizer of the UG Hip Hop Awards, stated that with MTN's support the Hip Hop industry has continued to record steadily progress with Hip Hop artists getting favourable airplay on local radio and television stations.
You can now vote exclusively on the MTN Pulse for the hip hop stars.
The MTN UG Hip Hop Awards 2021 nominees are listed below.
Male Artist of the Year
Jim Nola MC
Judas Rap Knowledge da Akbar
St. Maxi Mayne
Navio
Female Artist of the Year
Recho Ray
Felista Di Superstar
Stone Age
MC Yalla
East Africa Artist of the Year
Khaligraph Jones (Kenya)
Joh Makini (Tanzania)
Nyashinski (Kenya)
Femi One (Kenya)
King Kaka (Kenya)
Northern Uganda Artist of the Year
Toobi Smallz
Judas Rap Knowledge da Akbar
Issachar
Stayput
Sinnoh The GOAT
T'worthy Wyler
Western Uganda Artist of the Year
Truth 256
Lithan MC
Crazies Wispa
Uzi Malcon Muzik
Eastern Uganda Artist of the Year
Sparo UG
Leumas Owabajaja
AJ Stylz
BMG Music
Central Uganda Artist of the Year
Feffe Busi
Gravity
Felista Di Superstar
Da Agent
Rookie of the Year
Ghetto Upgrade
Stone Age
Dallas Plein
King Missy
Stayput
The Homie
Inspirational Song of the Year
'Mbikwasagwe' – Flex D'Paper ft. Shena Skies
'Mu Yesu Mulimu Work' – Vann Mesh
'Dream On' – Stone Age
'Abikolako' – Chillz Kabejja
'Never Alone' – Barna ft. Jamie
'Taata' – St. Maxie Mayne
Collaboration of the Year
'Beera Powa' – Elijah Kitaka ft. Sylvester and Abrams
'Vvamuno' – Mr Lean UG ft. Byg Ben Sukuya
'Abaana Beeka' – Navio ft. Joh Makini and Flex D'Paper
'July Cypher' – 207 on the Beat ft. King Eddy, Mykes, Don, J.J Scorpion, Invizibo and Simo Omutafuta
Lyricist of the Year
'Uganda Cypher' – The Myth
'African Warrior' – Judas Rap Knowledge da Akbar
'Kukunku 3' – St. Maxie Mayne
'Dear Hip Hop' – GNL Zamba
Hip Hop DJ of the Year
Drop Out
Slaughter Elly
DJ Cassie
Sal the DJ
DJ Cisse
Deejay Crim
Hip Hop Media Personality of the Year
Big Kahuna
Julio and Timothy Code
The Mith and DJ Crim
Still Breezy
Jokwiz Klean Kwizera