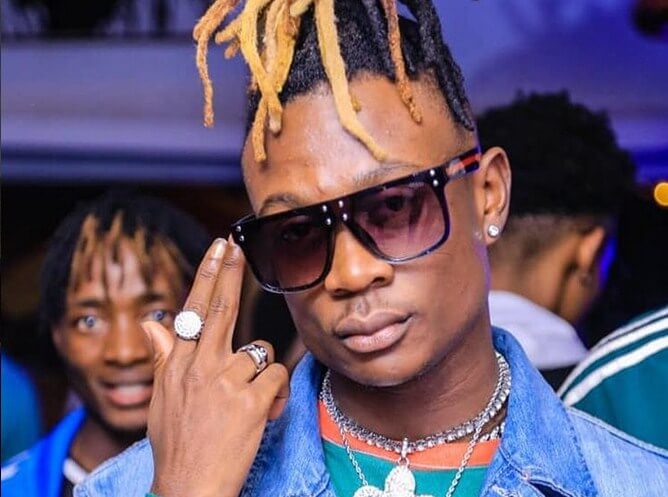 Walukagga Shafik is a Ugandan rapper who is better known as Fik Fameica alias Fresh Bwoy.
Walukaga Shafik, famously known by his stage name Fik Fameica, was born in 1997 in Kawempe, Kampala. Fresh Bwoy has become one of the finest hip-hop acts from East Africa over the past three years.
His versatility as an artist has earned him a growing fanbase in the region.
The unique style of the Fik Famica sets him apart in his music and fashion matters.
One of the fastest-growing rappers from Uganda, the hitmaker of Property and Omu Bwati featuring Patoranking is rapidly spreading across East Africa and beyond.
At the annual HiPipo Music Awards 2018, Fik was crowned Uganda's best breakthrough artist, best in hip-hop, and best rap track for his song 'Kutama.
The release of his smash hit single Pistol in 2015 caught the attention of many Ugandans.
He later took over the club scene and radio chart with a number of successful singles, including Mutuwulira, Sitani, Byenyenya and Sconto, followed by numerous award nominations and accolades.
These victories include the 2017 Hip Hop Artist and Best New Artist at the Uganda Entertainment Awards. He also won the Best Artist of the Year and Hip Hop Award at the Buzz Teens Awards.
But how much do you know about Fik Fameica? Here are the 4 questions Uganda is asking about Walukaga Shafik alias Fresh Bwoy
Who is the manager of Fik Fameica?
The new manager of Fik Fameica is called Samuel Lugoolobi who is also the manager of Hive Lounge in Mukono.
How old is Fik Fameika?
Fik Fameika real name Walukagga Shafik is 24 years (January 10, 1996)
When did Fik Fameica start singing?
Walukagga Shafik is a Ugandan rapper who is better known as Fik Fameika alias Fresh Bwoy. He made his debut in 2015 with "Pistol" under the music label Black Man Town, led by the Ugandan artist Geosteady.
What is the first song of Fik Fameica?
He made his debut in 2015 with Pistol under Geosteady music label Black Man Town.
He received a recording contract with Kama Ivien Management with his later songs, Salawo and Mbega Wa Bbaala, followed by Batuwulira and Byenyenya.