Rose Basemera, 20, is one model I always look up to for everyday fashion. Not only is her style covetable, but it's also pretty enviable and highly defined.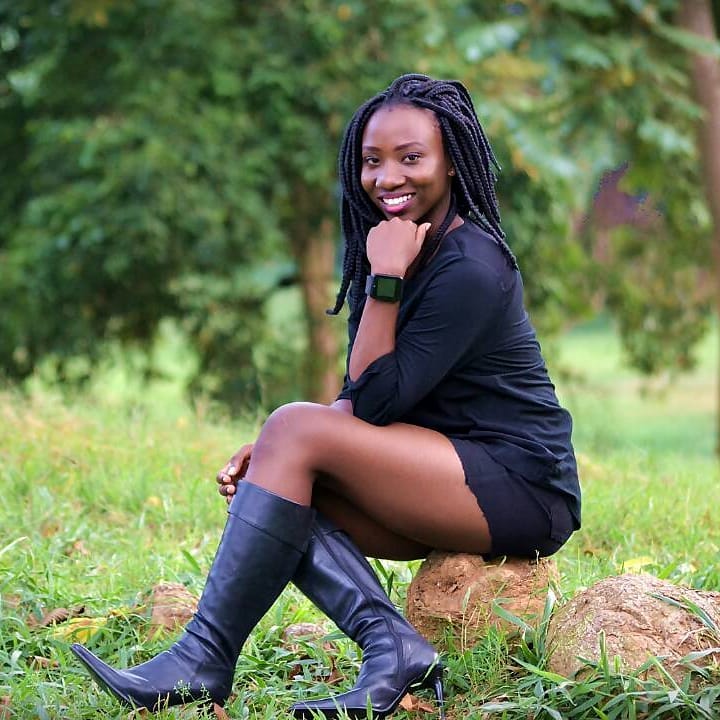 Rose Basemera is a student at Makerere University pursuing a bachelor of records and archives management. Besides modelling, she's a basketball player for Team Lioness.
Just like any model around, Rose hobbies rotates around travelling, eating (damn), music, shopping (this one was expected), reading novels and finally smiling (i didn't see this coming).
Whether she is dressed up for a night out with her BFF, or out for a training at the basketball court, she always balances leisure and luxe.
Her effortlessly little bit of sassy and classy style comes with quite a number of wardrobe essentials which she can't live without – thanks to Romera clothing (her yet to be launched a personal clothing line, guess will open more of her world to us).
Rose is a trendsetter in her own way, she likes to wear all kinds of trends often at the same time and still manages to look good.
Sometimes she goes traditional and still makes a statement – Her Instagram says it all.
At Lifestyle Uganda, we believe everyone has a style which is easy-to-copy, so, if you're hoping to get inspired by Rose Basemera's style, start with these items listed below which she can't live without.
High Heel Boots
High Heel Boots are always Basemera's fav, they give her a legit comfortable feel, allowing her to blend with clothing in any colour from orange, yellow, silver to white. See pics
Skinny Jeans
When it comes to dressing according to your body type, Rose is a perfect fashionista to copy. Skinny Jeans accentuate her shape, flatter her legs plus they are comfortable and flexible. See pics
Jacket
It can play bad girl or good girl depending on which attire its added on like leather pants and chic dress respectively. Her fav is a cropped jacket.
Chic Dresses
These can multitask, for example, they can easily go from a fun Sunday with a hat to a party with a jacket. See pics
Crop Tops
As a swimwear/underwear model, Rose likes exposing her waist, abs and navel. So crop tops really give her that hourglass feel and look for a person of her size. See pics
#BONUS
Bold watch – Modern look elevates my total look by giving me that legit responsible fee