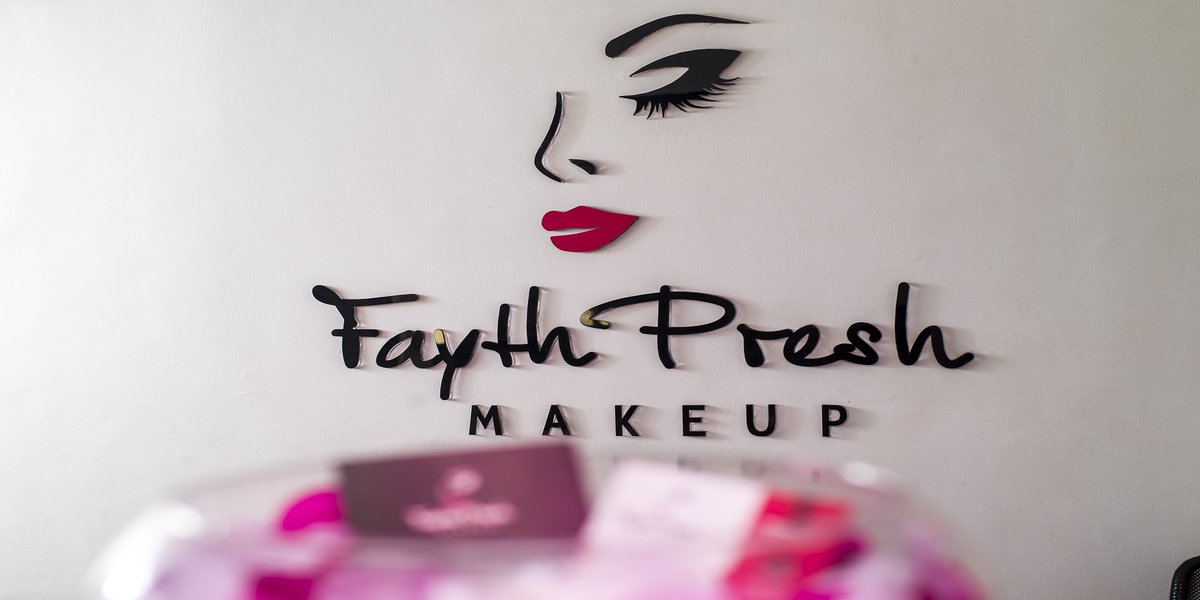 This week on star sighting, Lifestyleug takes on FaythPresh Makeup – the makeup artist behind Rema Namakula's Banyabo concert iconic look.
Everybody likes to feel and look good and in instances where nature isn't on your aspect, makeup has proven to be the one answer to redemption.
Makeup is all about enhancing your beauty and due to this fact they're mainly beauty products meant to change the looks and scent of 1's body however the frequent make up products use are particular to facials.
Today, in our weekly round-up of Star Sighting on Instagram, we had a 1 on 1 chat with Fayth Presh as she talks about her journey and secret to hall of fame.
Fayth Presh Makeup is a brand name founded by Fayth Presh – now rated Uganda's best female makeup artist according to Google.
FaythPresh makeup specialize in bridal, editorial, individual, runway, special day makeup providers and all type of media makeup.
Many of the clients she has worked with will tell you that all is well once FaythPresh touches you. Her face-beats are more of a heavenly touch than earthly based.
Fayth Presh defines herself as a talented, ambitious and motivated woman of class who gained unique makeup skills from the love and passion for Art and creativity from at early age.
To celebrate her endless contribution to the Ugandan beauty world, we thought we'd obsess over her impeccable beauty touch.
Not only is Fayth Presh, Lifestyle Uganda's Woman Crush Wednesday this week, but she's one of the best makeup artist Uganda has ever had in this 21 century.
It's true, if you doubt — type "best makeup artist in Uganda" into Google and she'll be one of the top entries, probably followed by Paramour Cosmetics.
With a continuing drive to excel in the industry, Fayth Presh is endowed with a natural sense of style and highly diverse creative ability to provide premium and quality work.
Fayth Presh makeup is instantly recognizable, fresh, glowing women who exude confidence and a fierce tan. As of late, she worked on Rema Namakula during her Banyabo conecrt.
On notes of how she was able to create Rema Banyabo concert look, she said;
I love to look at every clients face as a fresh canvas to paint, i believe in enhancement, creating a better version of oneself. So I study each client uniquely, i focus more on their most catchy feature, i believe everyone has a power feature on their faces, could be the eyes, skin, or lips, so i focus their and look for ways of making them more powerful. Its a thing that has worked for me over the years.
When asked on how she keeps her work unqiue, she said;
I strongly believe makeup is an art so while am practicing my craft I apply almost all the elements of art which I acquired from the school of Art ( i did industrial Art at Makerere University).
Fayth has Abryanz Fashion, Miss Uganda 2013 and more to her credits and she has worked Rema Namakula, Hellen Lukoma, Natasha sinayobe, Liane Nakawesi, Irene Namatovu, Fashion Designer AnitaBeryl, Nina Roz, Bettinah Tianah, Stella Nantubwe, Pr. Freda Sserwadda, Fille Mutoni, Zahara Toto of Spark TV, and Nikita Bachu among others.
With such a large clientèle, one can definitely tell why FaythPresh makeup is christened as the lover of people's beauty in all its forms. And thats the reason why she's currently Google best female makeup artist in Uganda.
Take a look at Fayth Presh Makeup in pictures – See gallery.
They say class meets class, try FaythPresh makeup studio today and stand out of your competition. She is located along Entebbe Road, Lloyds Mall Opp Kamukamu Plaza-Kampala Uganda or visit her website here.