Abryanz Style and Fashion Awards nominee Spice Diana is set to hold her second concert of the year-earlier 2019 and it's safe to say the 32 Records CEO has transformed and fitted in many looks over her years in the Uganda music industry.
After her successful concert earlier this year, Namukwaya Hajara Diana commonly known as Spice Diana is set for "Ndi Mu Love Live concert", on Friday 25th January 2019 at Freedom city, Namasuba.
Spice has had a radical journey from unknown school girl to one of the best female artists in Uganda, and her fashion sense has gone through a drastic change that has been pretty unexpected.
From her hit single Onsanula which debuted her career in 2014 that later on won her an award in 2015, to one of the youngest female artists in Uganda and style icon she is now.
Spice's sartorial prowess has evolved from teenager dresses to a high-end fashion diva and one of the celebrities owning the most enviable wardrobes out there.
When it comes to her everyday style, we can't overlook her transformation speaking of fashion and many faces she went through since 2014 when she hit the music scene.
Thanks to Instagram, she is now famous for her incredible voice and of course fashion style which has landed her a nomination in the Abryanz style and fashion awards as Most Stylish Female Artist (Voting is open).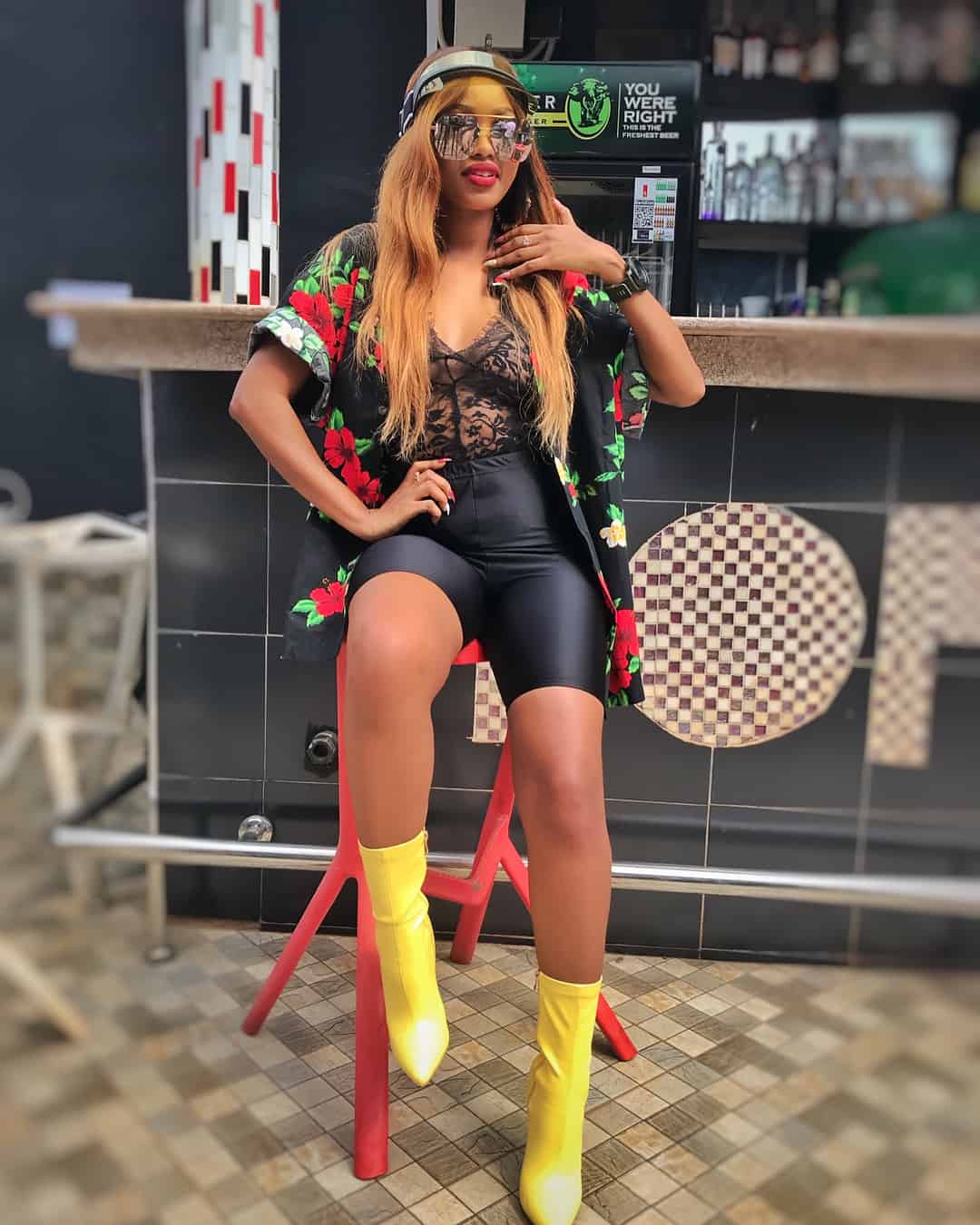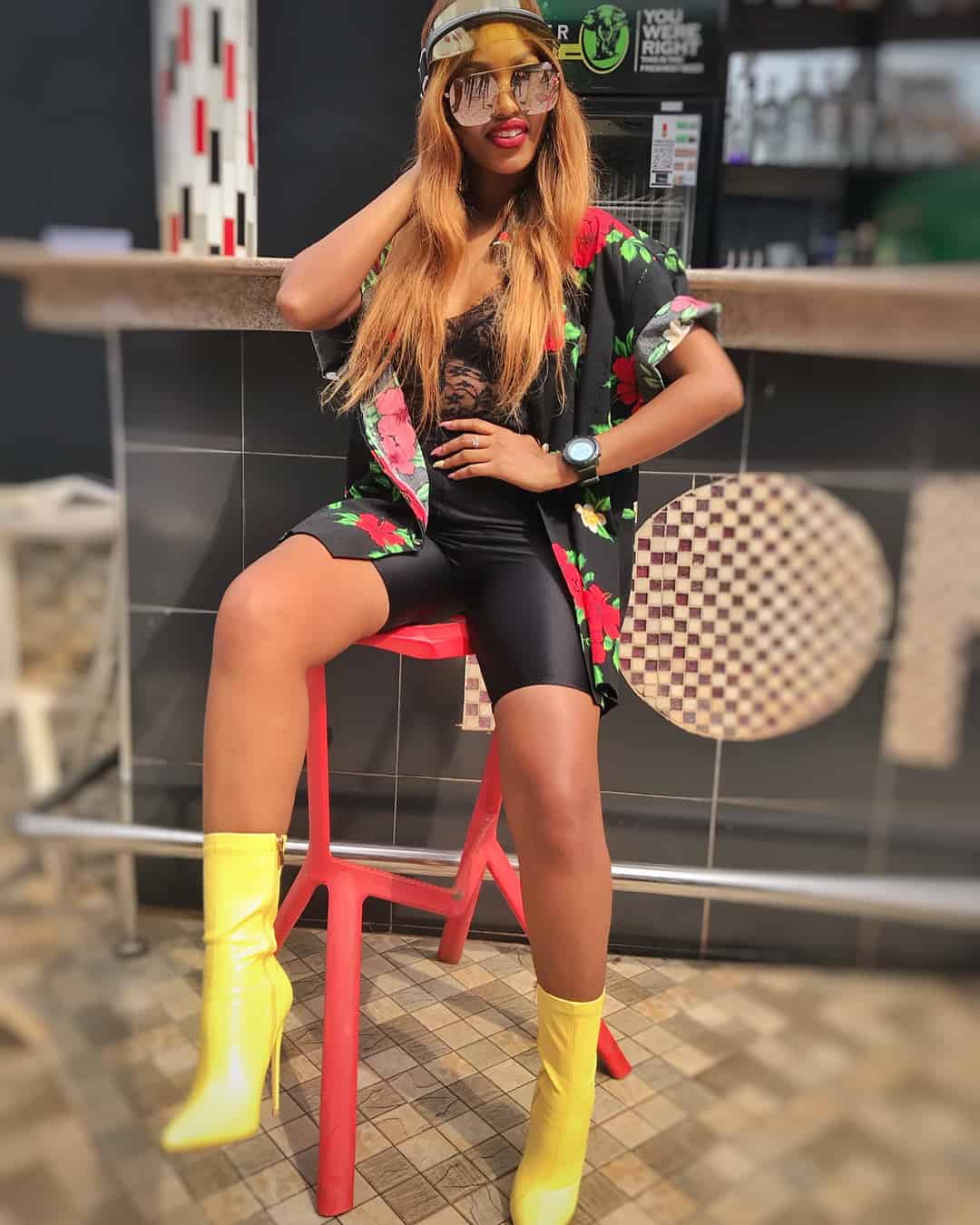 Spice Diana's Style Evolution
When Spice hit the music scene with her immediate hit single "Onsanula " back in 2014, she became everyone's favorite.
4 years later, after many twists in the industry, lows and ups, many things changed but only one thing remained constant in her – her love for fashion.
This year in specific, a lot has transformed in her wardrobe, and proven us that she can rock and make anything look glamorous on her, and yes, she makes each one look her own.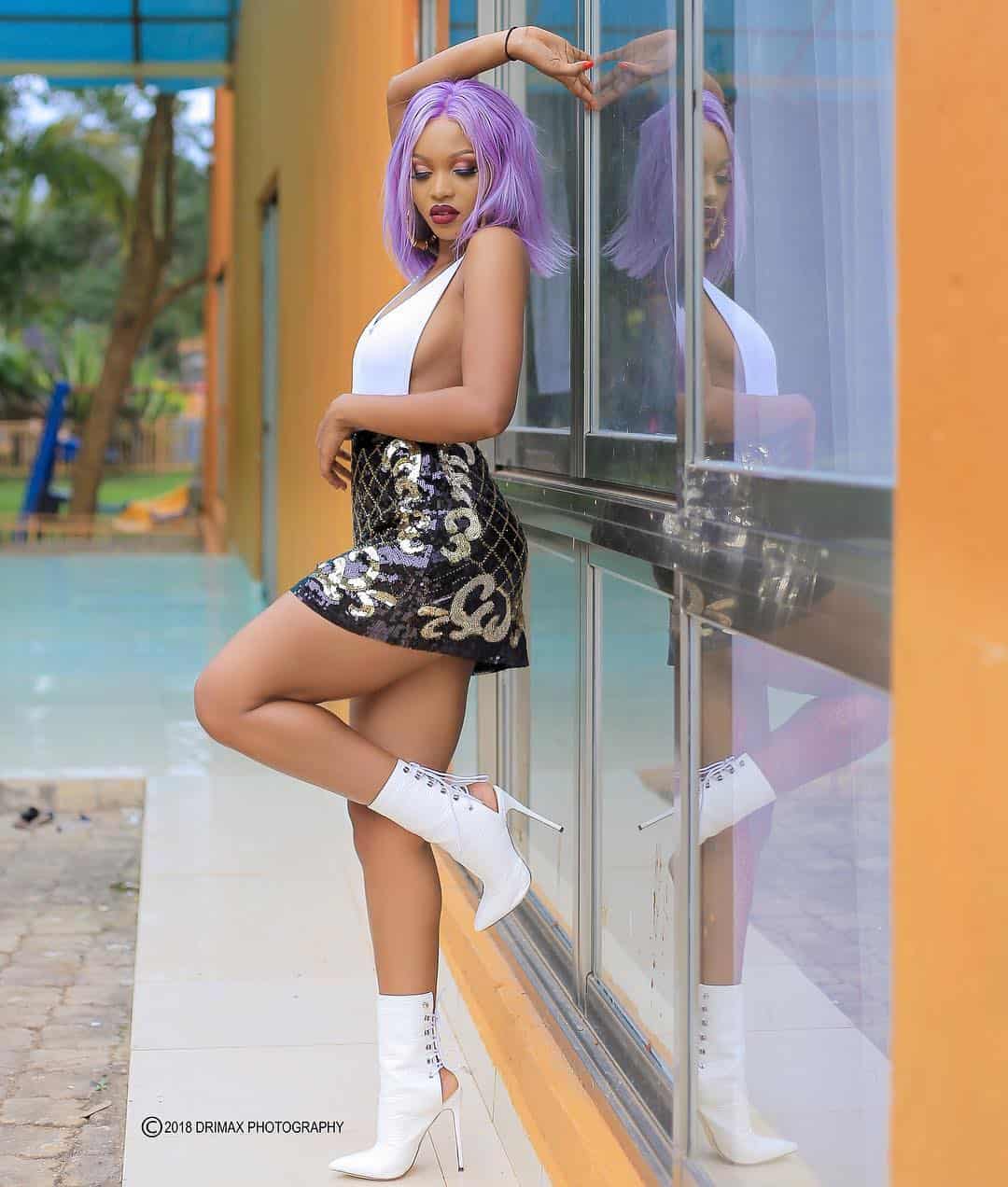 With the help from celebrity stylist Mavo Kampala, Fresh Niler, Ronnie Guns among other designers behind her, Spice Diana's overall look has elevated and grown in 2018.
In this same year, the ever stunning Spice Diana's transformation in fashion triggered her first nomination in the prestigious Abryanz Style & Fashion Awards 2018 as Most Stylish Female Artist – we're proud of her
Now, if she does happen to wear anything or post anything on Instagram, it's newsworthy, talk of the city and editorial.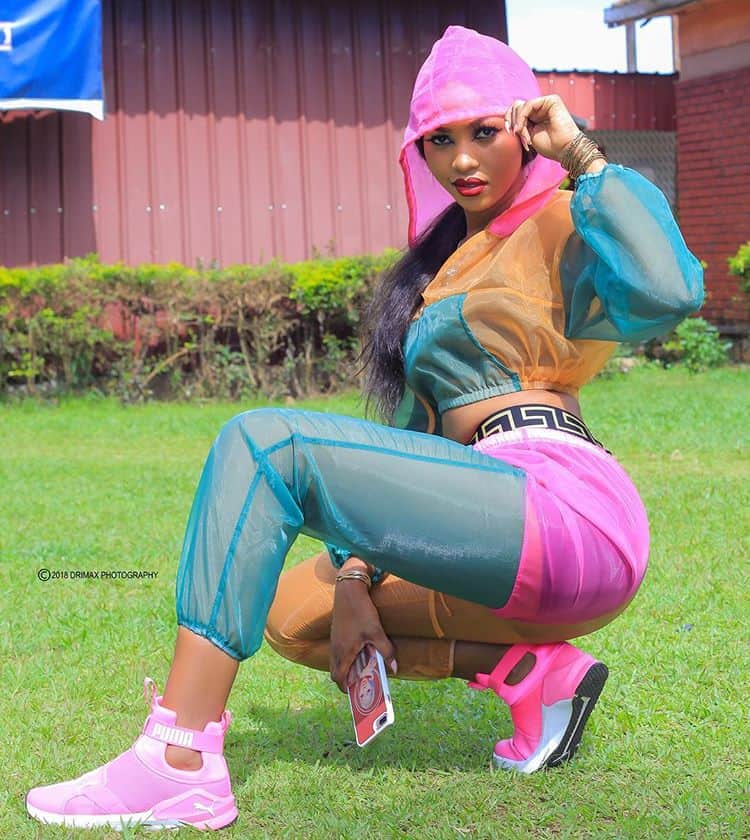 Her stylist Mavo Kampala notes,
What I most like about her in fashion, she is open minded to different ideas which has made her stand out and look unique.
Like her previous concert (above), the Ndi Mu Love singer was wearing a white gown with wings made by Ronnie Guns that kept on swinging on the stage.
Offstage, Spice is often wearing simple athleisure looks and sneakers — at times she sets her own trend and this is seen through her everyday lifestyle.
The singer's style this year is versatile in a way that she balances her style according to the audience and more so she keeps following the trend of all audiences.
Each outfit Diana wears is matched with one of her staple pieces – high boots, sneakers, crafts/sandals, high heels, hoods, crop top or custom made.
Looking at her fashion over the past years is like taking a lesson in creating a style for yourself but somehow still making every look unique.
Let's take a look back at the Anti Kale singer's evolution in style that shows just how big of a fashion icon Spice Diana is – See the gallery above.
Thanks for supporting Spice Diana right from the start. Check out her concert dates below and mark your calendar. Let's vote her in ASFA 2018 – follow this link.
Fee: UGX 10,000 – Ordinary; UGX 20,000 – VIP
Date: 26th January 2019
Location: Satelite Beach Mukono
Fee: UGX 10,000
Date: 27th January 2019
Location: Maria Flo Masaka
Fee: UGX 10,000
Date: 1st February 2019
Location: Agip Motel, Mbarara
Fee: UGX 10,000
Date: 2nd February 2019
Location: Lyantonde
Fee: UGX 10,000