Here's everything you need to know about Baby Gloria, one of the biggest rising, young and talented gospel artist in Uganda, from her famous family to her music, age and biography.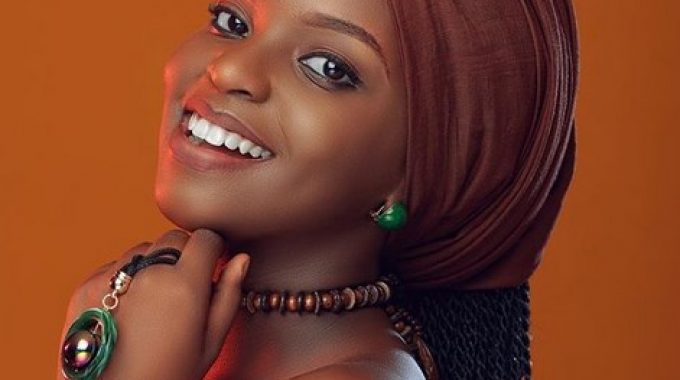 #1. Who is baby Gloria?
Gloria Mulungi Senyonjo, also known professionally as Baby Gloria, is a Ugandan talented gospel artist who began singing when she was 2 years old.
She is the daughter of veteran gospel singer Betty Nakibuuka, who is best known for her successful single Gwe Luyimba lwange, which rocked Uganda in the 2000s, yet seems new to music ears.
In 2020, she was one of the official hosts of the virtual MTN pulse awards.
#2. Who is the mother of baby Gloria?
Baby Gloria's mother Betty Nakibuuka is a veteran gospel singer who rocked Uganda's airwaves in the classic 2000s and is best known for songs such as Gwe Luyimba lwange.
Through her talent as a musician, Gloria has received various endorsements from companies such as Movit, and after receiving this endorsement, she recorded a jingle that promotes Movit, which Movit uses to improve its products.
#3. What is the real name of Baby Gloria?
Baby Gloria was born in 2001 as Gloria Mulungi Senyonjo. She comes from the family of John Senyonjo (46 years) and Betty Nakibuka (43 years), who doubles as her manager. In 2005 she dropped her first solo song called Mummy.
#4. Does Baby Gloria have Instagram?
Yes, the official Instagram page of Baby Gloria is @babygloriamusic. She has 113.8k followers on Instagram alone. Visit Lifestyle Uganda homepage for more stories about this.
#5. How old is baby Gloria now?
Gloria Mulungi Senyonjo, alias Baby Gloria, was born on 28 October 2001, she is 19 years old. Every 28th of October, she celebrates her birthday.
#6. Gloria is a born-again Christian
Gloria comes from a Christian family that is born again and she prays from the Omega Healing Church, led by Pastor Kyazze and she is a church choir member.
#7. When did baby Gloria start singing?
Gloria Mulungi Senyonjo, who began singing at the age of three, has four albums to her name and represents various brands, and also runs the "Gloria's Heart" charitable ministry, launched in 2016, to help less privileged children.
Gloria decided to join the music industry on her own, according to her mother Betty Nakibuuka and says she did not influence her.
In 2005, her mother took her to a studio and at her tender age, she released her first single, Mummy, showing how talented she was in vocal abilities and performances.
Gloria Mulungi Senyonjo, during her speech to journalists, said that she was inspired by international gospel artists, including Jamie Grave, Britt Nicole, and Lecrae.
#8. She held her first concert at the age of 14
Baby Gloria held a concert in Sir Apollo Kaggwa, her school, during her elementary studies and she gave charity to the underprivileged children in Luzira with this concert and in 2011, the following successful concert took place in the Uganda National Museum.
She was 14 years old and this was her first career concert. Together with other gospel artists such as Ruyonga and Levixone, she performed songs like talanta, mummy, okusabaa, God will, sisobola kukyawa and many others.
At 14, Gloria Mulungi worked with great gospel artists such as Ruyonga in DNA and save a life with Levixone, but to name just a few.
#9. How did Gloria know Pastor Kyazze?
Gloria Mulungi Senyonjo is an Omega Healing Church member in Namasuba, district of Wakiso where Michael Kyazze is the lead pastor.