Diego Maradona, one of the greatest players in the history of the sport, dies at 60 in his native Argentina.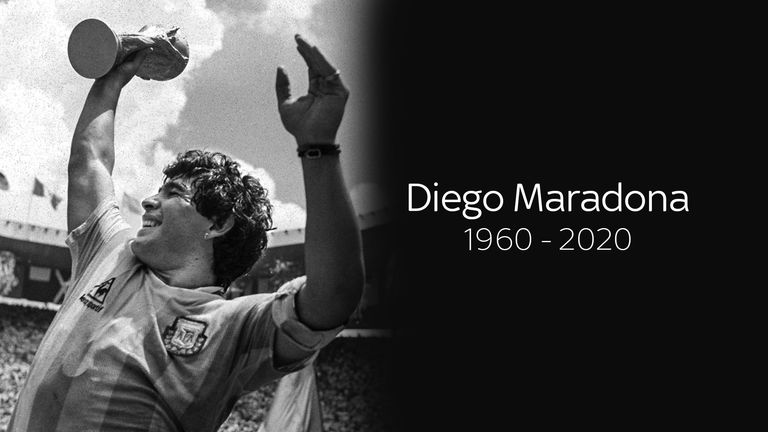 Diego Maradona, one of the greatest players in the history of the sport, dies at 60 in his native Argentina.
Argentine President Alberto Fernandez has declared 3 days of national mourning for Maradona.
Maradona entered professional football with the Boca Juniors.
But he played for leading European clubs such as Barcelona and Napoli.
For more articles like this, please visit us at Lifestyle Uganda.
Maradona, 60, was recently discharged from hospital in October after undergoing successful brain surgery to remove a blood clot.
The man who took Argentina to glory at the 1986 World Cup is admired around the world for his incredible talent as a player. News from Argentina that broke the news of Diego Maradona's death has shocked the world.
Argentina will now observe three days of national mourning, while players around the world will pay their respects on the coming days wearing black armour.
Many reports say that the famous player suffered a 'heart attack' and died at his home in the Buenos Aires neighbourhood of San Andres. The Argentine Football Association and his agent and lawyer, Matias Morla, confirmed the sad news to CNN.
Maradona was the manager of Gimnasia y Esgrima on a top-flight to Argentina when he fell ill in October, and his doctors said he needed rest and support to recover.
He led Napoli to the two Serie A titles during his club-level player career following his surprise move from Barcelona, and after his Argentinos Juniors name, he was a star for his beloved Boca Juniors.
With Pele and current stars Lionel Messi and Cristiano Ronaldo, it is clear that Diego Maradona will go down as one of the greatest players in history if not the greatest.
Maradona has had numerous complications from the pitch over the years, including numerous health issues, most recently in 2019 when he suffered internal bleeding in the abdomen.
He left after watching an Argentina game at the 2018 World Cup and needed treatment, while he had multiple heart procedures and underwent rehab tests to cope with drug and alcohol addiction.
Diego Armando Maradona is an inspiration to anyone who loves the beautiful game, and his status as a legend will always remain the same.