Uganda's opposition leader Bobi Wine is challenging the January 14 election results, files a lawsuit citing "massive irregularities."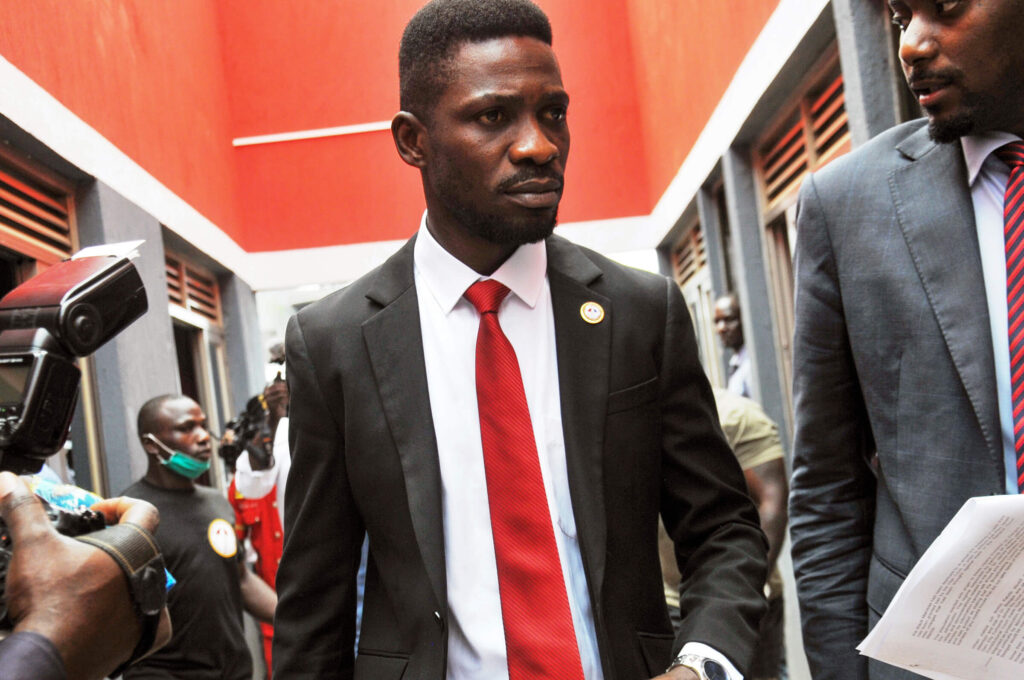 Bobi Wine or Kyagulanyi Robert Ssentamu, a Ugandan opposition leader files a lawsuit, asking the country's Supreme Court to overturn the January 14 presidential elections, saying the vote was rigged by "massive irregularities."
This is the fourth petition filed against Museveni.
In 2001 and 2006, opposition leader Kizza Besigye challenged his victories.
Visit Lifestyle Uganda homepage for more stories.
The pop star who became a politician, whose real name is Kyagulanyi Ssentamu, was delayed from filing a challenge after being placed under house arrest for 11 days following the vote, which prevented him from meeting his lawyers.
President Yoweri Museveni, 76, is now in office for the sixth time after a campaign of violence, with at least 54 people dead after protests erupted over Bobi Wine's arrest in November.
Bobi said more than 400 supporters, including members of his campaign team, had been arrested.
What is in Wine's petition?
Hamza Ssekiddo, one of Bobi Wine's lawyers, said in a petition filed Monday against the Election Commission and the country's Attorney General and Museveni that there were several incidents where ballot boxes were sealed and DR forms changed.
He said the petition would be heard between 45 and 55 days in the capital, Kampala. The Election Commission and President-elect Museveni have denied allegations of fraud.
The 76-year-old Museveni, who has ruled Uganda uninterruptedly since seizing power in 1986, sought a six-year extension of five years in office. He helped end the years of tyranny under Idi Amin and Milton Obote, and, according to official results announced on Jan.16, his rule was extended to four decades.
"What we want from the court is the cancellation of the election in which Museveni was announced the winner. He does not want to run for re-election in Uganda because he is an agent of violence," said a leading lawyer for the National Unity Platform Party (NUP), Medard Ssegona.
After gaining independence from Britain in 1962, Museveni dismissed allegations that the election was "highly fraudulent".
The National Unity Platform (NUP) spokesman Joel Senyonyi said there were two schools of thought among members and supporters about the decision to take legal action.
"There are those who say going to court is a waste of time. This is going to justify Museveni because we know how the courts will govern and we agree. We do not have 100% confidence in the courts."
"Another, we know that court judges are appointed by Museveni, they have always ruled in his favor, but we will use it as a platform to expose this election fraud. We have evidence-based on the court's verdict. The courts are investigating. We will see how they [the judges] deal with this situation."
Other leaders challenge Museveni
This is the fourth petition filed against Museveni, senior opposition leader Kizza Besigye challenged his victories in 2001 and 2006, and former Prime Minister Amama Mbabazi began a court challenge in 2016 but all went in his favor.
Justin Kasule Lumumba, general secretary of the ruling National Resistance Movement, told reporters on Sunday that the party had convened a legal committee to defend Museveni's victory.
"As a party, we have all our declaration forms from all the polling stations. We have prepared them and we will respond when they serve us," Lumumba said.
"Our lawyers are reading through the declaration forms to find the missing elements so that the Secretary-General can provide the necessary support."