Pele died on December 29, at the age of 82. The legendary Brazilian footballer had battled colon cancer and spent the holidays in hospital receiving treatment for cardiac and renal dysfunction.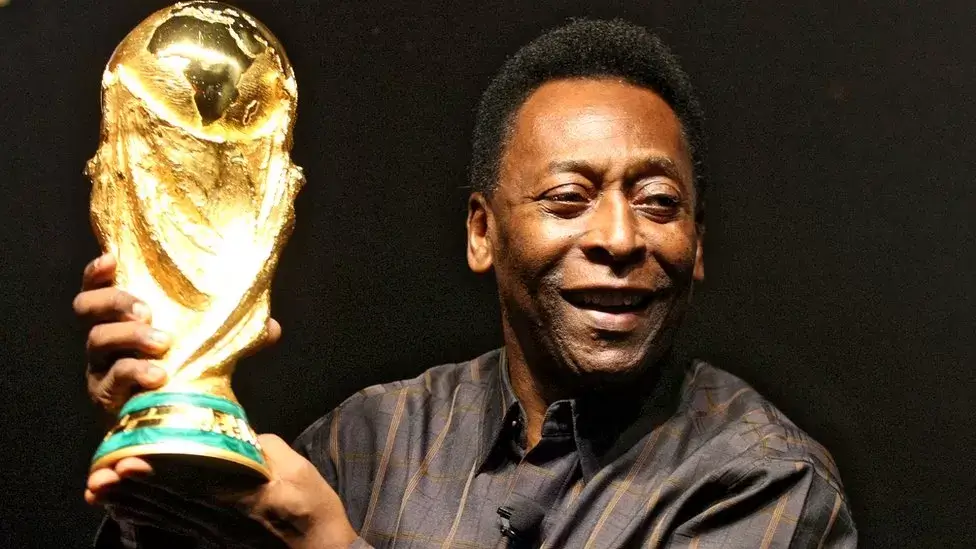 KAMPALA | LIFESTYLE UGANDA ( https://lifestyleuganda.com/) — The legendary Brazilian footballer Pele, 82, has died. He battled colon cancer and spent Christmas in the hospital, receiving treatment for cardiac and renal dysfunction before his death was confirmed.
The news was confirmed on Instagram by Pele's daughter, Kelly Cristina Nascimento, who wrote: "Everything we are is thanks to you. We love you infinitely. Rest in peace." She then added three heartbroken emojis."
In 1958, when he was 17 years old, Pelé won the World Cup, scoring twice to win the tournament and beating hosts Sweden to become an icon of the game. During the final, he netted twice to defeat hosts Sweden, becoming the only player ever to win three World Cups.
Who is Pele?
As 'Pele', he is widely considered to be the greatest player to ever grace a football pitch. Born Edson Arantes do Nascimento, he became better known in football. In 92 international appearances, he scored 77 goals for Brazil and he played for three world-renowned teams that won World Cups from 1958 to 1970.
Throughout his 21-year domestic career, Pele represented just two teams. He played for Santos for 636 appearances prior to joining the now-abolished North American Soccer League's New York Cosmos for two years. In 700 club games, he scored 655 club goals by the time he retired in 1976.
He was named one of the 100 Most Important People of the 20th Century by Time Magazine in 2000 and the World Player of the Century in 2000. It has been shown that if the FIFA Ballon d'Or had existed during his career, he would have won it seven times. In 2014, Pele received the first-ever FIFA Ballon d'Or Prix d'Honneur.
In 2021, Pele was announced to have undergone surgery to remove a tumour from his right colon and had begun chemotherapy soon afterwards. As a result of comments that explained that his "tumour had advanced," his condition appears to have worsened in recent weeks.
As Brazil won the 2022 World Cup's last-16 game over South Korea, players held banners with his name and picture on them as a tribute to the legendary player.
Pele's family suspended the holiday season
Pele's daughter, Kelly Cristina Nascimento, wrote on December 21: "Our Christmas at home has been suspended. We decided with the doctors that, for various reasons, it would be better for us to stay here with all the care that this new family at Einstein gives us."
On one of the saddest days in the history of football, Pele leaves behind seven children: Kely, Flávia, Sandra, Edson, Jennifer, Joshua and Celeste, who leave behind a legacy that will last the rest of his days.
Tributes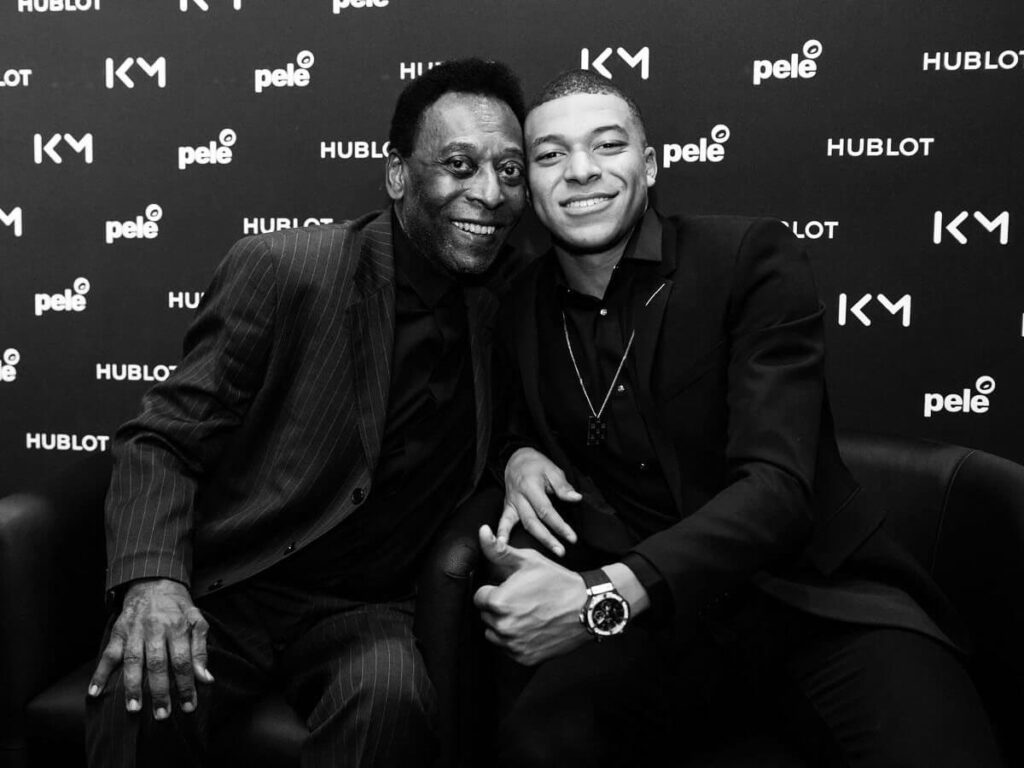 As a tribute to Pele, the Football Association confirmed that the Wembley arch would be lit up in Brazilian colours.
In a tweet, Gary Lineker, the former England forward and current presenter at the BBC, expressed his condolences, saying:
Also paying tribute to Pele was former Three Lions striker Geoff Hurst, who scored a hat-trick in the 1966 World Cup final. The player wrote:
French striker Kylian Mbappe, who has publicly acknowledged how much the Brazilian had influenced his career, added: