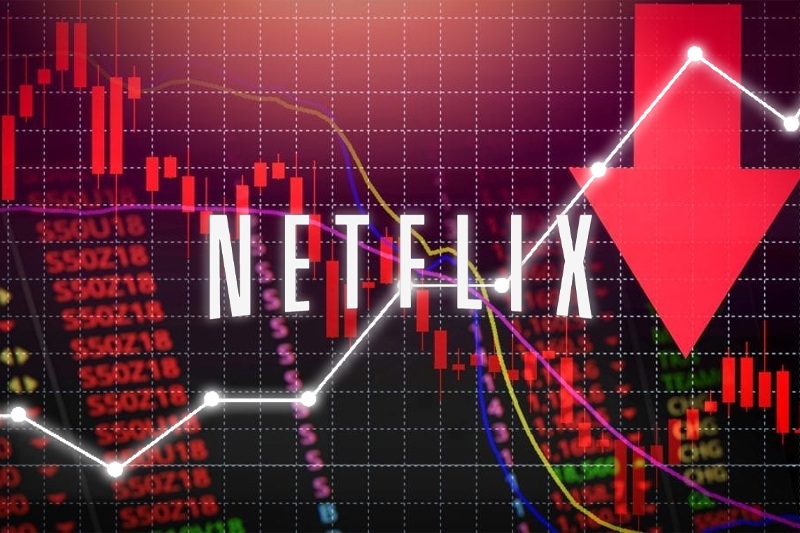 Despite record levels of subscription Why are Netflix shares down?
With people all over the world lurking in their homes and filling their days with TV and other capable content, it may be a safe guess that Netflix's stocks are rising but surprisingly they went down.
While Netflix has seen historic growth since the Coronavirus lockdowns began, investors are sceptical whether such growth will continue.
As a result, despite the number of new subscribers registered, Netflix shares went negative side and fell 2.9% to $ 421.32 as of Tuesday. How can this be?
Setting up records
This is not bad news for the streaming company. Netflix broke its record for new subscriptions in the quarter ended March, attracting 15.77 million new paid members.
Expectations were also high. The company and most observers predict that the entertainment juggernaut will benefit from the viral coronavirus crisis, as social life once lived is limited to our homes.
It is also a glorious time for its original content.
Earlier this week, The Hollywood Reporter revealed that Tiger King's smash hit series had broken the Nielsen video-on-demand rating, and viewers took more minutes of the show than any other streaming program in history.
Still, stocks are not rising.
Temporary ascent
Even Netflix admits that the traction it received from the start of the Coronavirus era was not sustainable.
Our current isolates may feel endless, which is a temporary situation, and investors do not believe that Netflix can continue to add tens of thousands of subscribers in a single quarter once life is normal.
In a statement on Wednesday, the company warned it could experience a "pull-ahead" effect, in which subscribers who join the service later this year have already signed up this month, resulting in stagnation.
The success of Tiger King has long represented Netflix as a potential obstacle.
While the service has risen on the back of original content, film and television production in the United States has been discontinued and is unlikely to resume for several months.
This means new and original content will be limited for the foreseeable future.
Finally, international revenues have stagnated as a result of foreign currency impacts. As the global recession grows, it is unclear how reliable foreign subscriptions to the streaming service will be.
Gearing up
On Wednesday, Netflix announced that it plans to raise $ 1 billion in debt, "for general business purposes, including content acquisition, production and development, capital expenditures, investments, working capital and potential acquisitions and strategic transactions."
Netflix had $14.17 billion in debt at the end of March.
Looking for signs of the wider impact of the Coronavirus crisis, investors are likely to see Netflix's second-quarter performance with a tight test.
Netflix predicts 7.5 million new paid subscribers in the current quarter, compared with Wall Street's forecast of 4.14 million. But no guidance warned at this point of a "guess job."
"The actual number of the Q2 could end below or above it, "the company stated on Wednesday," in accordance to many factors and how much space people take from television."