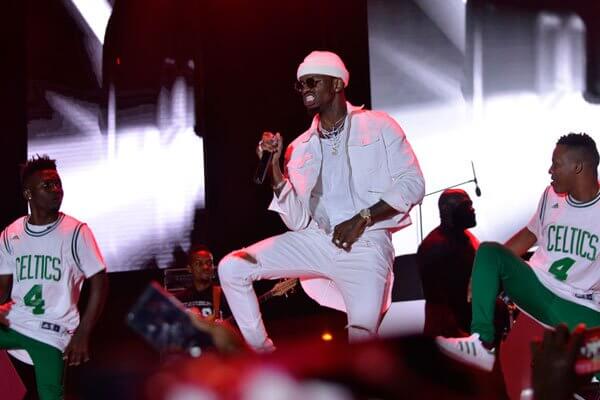 BIG TROUBLE – Tanzanian authorities have banned Diamond Platnumz and Rayvanny from Performing.
Tanzania's pop star Diamond Platnumz was banned from performing his' Mwanza' song in the country, which the authorities had previously banned.
The song called Mwanza was banned due to sexually suggestive words like horny and the dancers in the video who seemed to simulate sex.
Basata, the Tanzanian arts regulator, said that Diamond Platnumz treated the ban as a joke by singing the lyrics at a concert, which is why they stopped him from performing.
Basata revealed that Diamond will also be prohibited from performing abroad if he does not change.
Rayvanny, a local Tanzanian artist with ' Mwanza,' was also subject to the ban.
Last Sunday, Diamond performed the song to large crowds at the Mwanza festival. They also charged him with indiscriminate behaviour and acting like a little boy.
We shall keep you posted.