Ugandan singer and actress Evelyn Nakabira Lagu has sadly passed away at the age of 41, following a prolonged battle with kidney complications.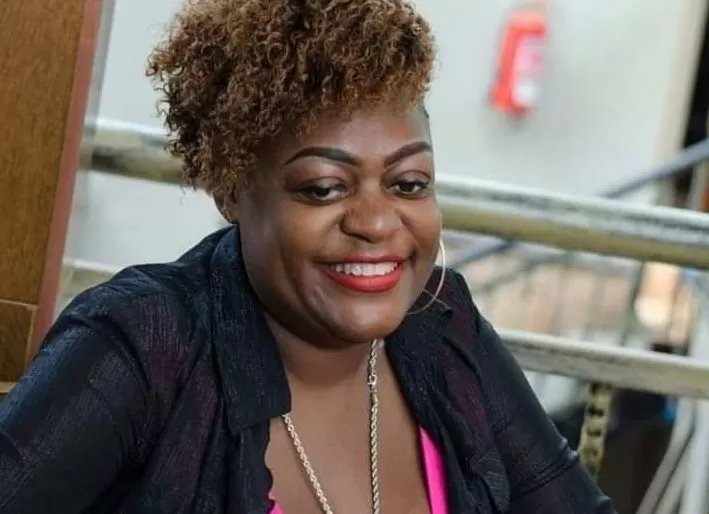 Ugandan singer and actress Evelyn Nakabira Lagu, aged 41, passed away last night after a prolonged battle with kidney complications.
Health Struggles
Lagu had been in and out of the hospital, contending with heart and kidney issues. In recent years, she was flown to Turkey for a kidney transplant, but medical experts deemed her health unsuitable for the procedure.
Consequently, she was advised to continue undergoing dialysis, as a transplant could potentially hasten her demise.
Since returning from Turkey, Lagu had been receiving regular dialysis treatments, typically twice a week.
Final Moments
Tragically, Lagu breathed her last upon returning home from one of her dialysis sessions. Reports suggest that she took one final, labored breath before passing away.
Charity Concert and Condolences
At the time of her passing, Evelyn Lagu had been actively promoting her charity concert, the "Evelyn Love Charity Concert," scheduled to take place at Papaz Spot in Makindye on October 28, 2023.
Fellow artist and President of the Uganda National Musicians Association (UNMF), Kenzo, confirmed the heartbreaking news on social media, expressing his shock and condolences: "We took these pictures last Tuesday at the Jam Session, and I can't believe you are gone, dear Evelyn Lagu. You have fought a big battle, my sister, and may your soul rest in eternal peace."
Evelyn Lagu's Background
Evelyn Lagu, born on June 1, 1982, in what is now Kalungu district, formerly part of Masaka, had a challenging upbringing following the death of her parents. She was raised by her aunt in Mityana district.
For her education, she attended Aga Khan, Mityana SS, and Pride SS Mityana for O' Level. Later, she completed her A' Level education at St. Peter's Busubizi in 1999.
A Remarkable Career
Lagu's music career began as a backup singer for renowned artists such as Carol Nakimera, Halima Namakula, Ragga Dee, and Mampi from Zambia. She also performed with the Mustard and Flash bands.
As a solo artist, some of her notable songs include "Ogumanga," "Ngukuwadde," "Silkyatya," and "Kasita Bakuleka."
A Gift of Love
Earlier this year, Lagu's friends rallied together to build a new house for her and her children in Bujjuuko, a testament to the love and support she received from those close to her.