Getting together over food, whether it be at work or at play, is always a celebration in Uganda. Here are the best restaurants in Uganda in 2023 based on Google reviews.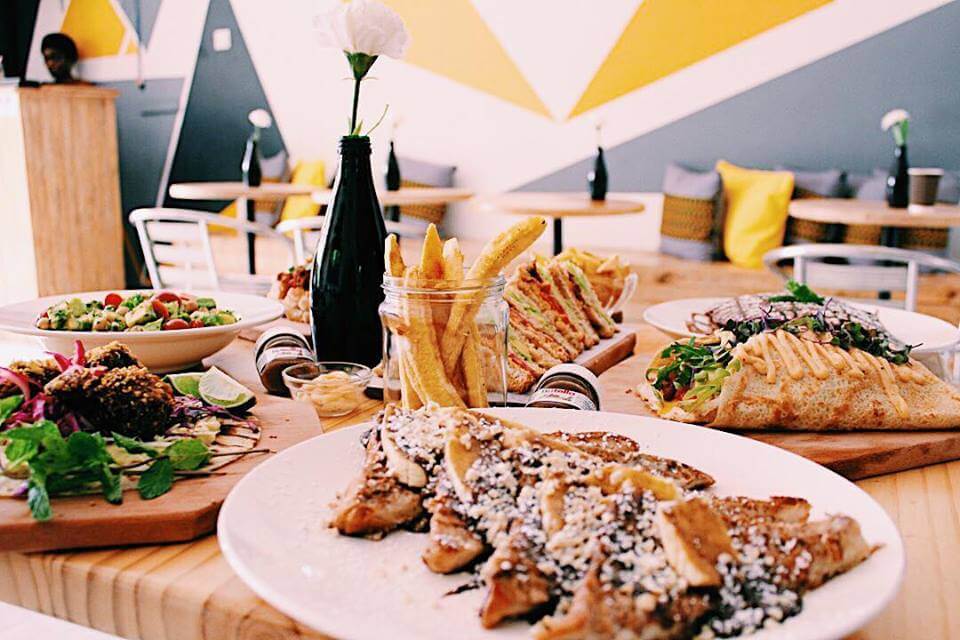 KAMPALA | LIFESTYLE UGANDA (https://lifestyleuganda.com/) — Ugandans enjoy food. Getting together with food, whatever the time, is always an occasion for celebration. These are the best restaurants in Kampala, Uganda according to Google reviews in 2023.
Ugandans are open to teasing their taste buds with something new, and that's why every corner seems to have the best restaurants. Ugandans have a strong interest in trying out new flavors and dishes, whether they be traditional staples or international delicacies.
This has made it possible for restaurants to thrive in the country, as there is always a high demand for new culinary experiences.
If you're in a new in Uganda and want to explore your surroundings and get to know the place, its people and culture, it's always helpful if you have a guide to navigate the city of Kampala and visit its numerous places of interest and offbeat haunts, mainly best restaurants.
Apart from exploring the city through its streets, one additional aspect that everyone in a new city would need is advice on places to eat, the best restaurants, culinary establishments and the likes of hospitality establishments serving delicious ethnic cuisine.
If you are in Uganda and want to have prior knowledge of the recommended places to eat and experience the culinary delights typical of Uganda, the following article lists the best restaurants in Uganda by 2023 according to Google.
It is a comprehensive list of restaurants in Uganda that have been recommended by locals and tourists alike. The article provides detailed information about each restaurant, including its location, price range, and type of cuisine, as well as ratings from Google users.
This makes it easy for travelers to find the perfect place to eat and experience the best of Ugandan cuisine.
Google's top 2023 restaurants in Uganda
Mediterraneo Restaurant, located at 31 John Babiha (Acacia) Ave
Le Chateau Belgian Brasserie, located at Quality Hill Boutique Mall, Ggaba Road, box 12721, Kampala, Uganda
Khazana the Verandah, located at 7921/1922 Tank Hill Rd
La Cabana Restaurant, located at Speke Apartments, Wampewo Ave
The Lakes Restaurant, located at Plot 16-20 / P.O Box 7814 Kintu Road in Kampala Serena Hotel
Biryani House Indian & Continental Restaurant Kampala Uganda at John Babiha (Acacia) Ave
The Lawns Wild Game & Barbecue Restaurant Unit 8, Plot 1-3 Coral Crescent, Lower Kololo/P.O. Box 2288 3A, Lower Kololo Terrace, Kololo
Piato Restaurant Plot 20 Lumumba Ave
Tamarai Restaurant 14 Lower Kololo Terrace Rd
Cantine Divino Restaurant and Bar Mabua Rd
Il Patio Italian Restaurant Kisozi Close, Kyagwe Rd · In Mayfair Casino
Mythos Greek Taverna and Lounge in Kololo
Yujo Izakaya 36 Kyaddondo Rd at Moran Publishers Uganda Ltd
Asian Fusion Restaurant plot 1 Kafu Rd · In Fairway Hotel & Spa
Ashiana Restaurant, located at Plot 8 Bandali Rise
Khana Khazana, located at Plot 20 Acacia Avenue/21528, John Babiha (Acacia) Ave
Pardis. Middle Eastern Cuisine, located at Plot 12 Phillip road
We have done extensive research to make sure we have included the best restaurants in Uganda in 2020, 2022, and 2023 has to offer. However, we understand that there may be some restaurants that we have missed or overlooked. If you know of a restaurant that deserves to be included in the list, please let us know and we will be happy to review it.