On Friday, the Uganda National Examination Board (UNEB) and Ministry of Education released the results of the 2020 Primary leaving Examinations (PLE), indicating an improvement over the results released in 2019.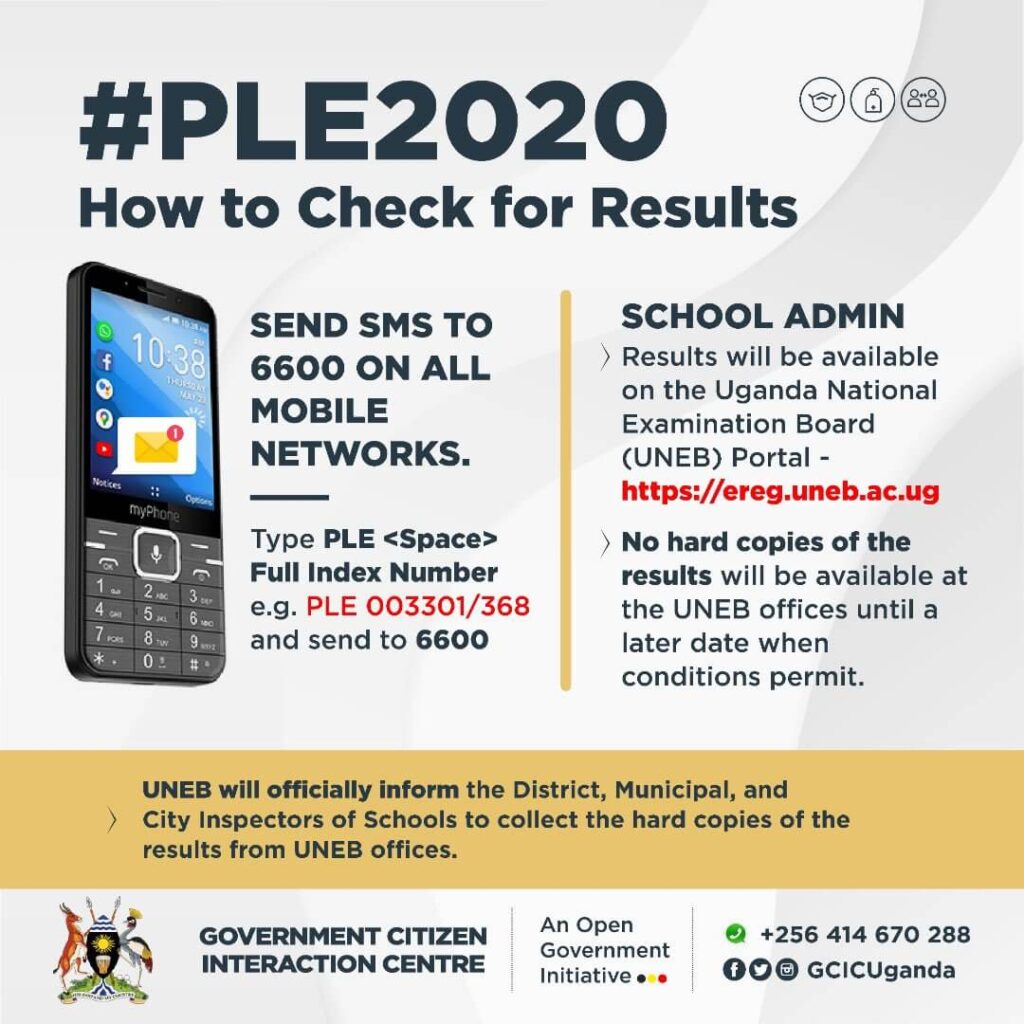 KAMPALA | LIFESTYLE UGANDA — Results of the 2020 Primary leaving Examinations (PLE) were released on Friday by the Uganda National Examination Board (UNEB) and the Ministry of Education, indicating an improvement in candidates' performance compared to last year.
In its announcement of the results, Uganda National Examination Board (UNEB) said that more than 2000 candidates' results have been withheld because of suspected examination irregularities.
Rwenzori region districts, especially Bundibugyo and Kasese, have the highest number of withheld PLE results.
Board executive secretary Dan Odongo said during the official release of the 2020 PLE results: "Schools withheld results will be notified through their District Inspectors of Schools, and all candidates withheld results will be given a fair hearing by the Board's Examination Security Committee."
Once the hearings are over, the Board will take a public position in the media informing the public which schools and districts have their results cancelled.
The number of candidates for PLE in 2020 totalled 749,761 from 14,300 centres (schools) compared to 695,804 in 2019.
Among them, 513,085 (68.4%) were Universal Primary Education (UPE) beneficiaries, and 236,677 (31.6%) were non-UPE candidates.
How do I get UNEB results on my phone?
According to UNEB, students will have access to their 2020 PLE results via SMS on their mobile phones or via the UNEB web portal.
This can be done by sending an SMS from your phone to 6600. Go to your phone's mobile messages, then type PLE <space> INDEX NUMBER, and then send it.
You could, for example, send the message PLE 654321/001 to 6600 to check the results of the candidate identified by index number 654321/001.
An SMS to each candidate will cost UGX 500. Check your PLE results by clicking here (https://bit.ly/UNEBe).
This article is supported by Makeup Store Uganda, a Cosmetics Store in Kampala with original makeup products from Europe. They are located at Equatorial shopping mall, level 2 shop no 272, and you may contact them via WhatsApp at +256793851784 or by phone at +256789436581.