The largest 4G network in Uganda, Airtel Uganda, has announced the opening of 13 new Airtel Shops across the country.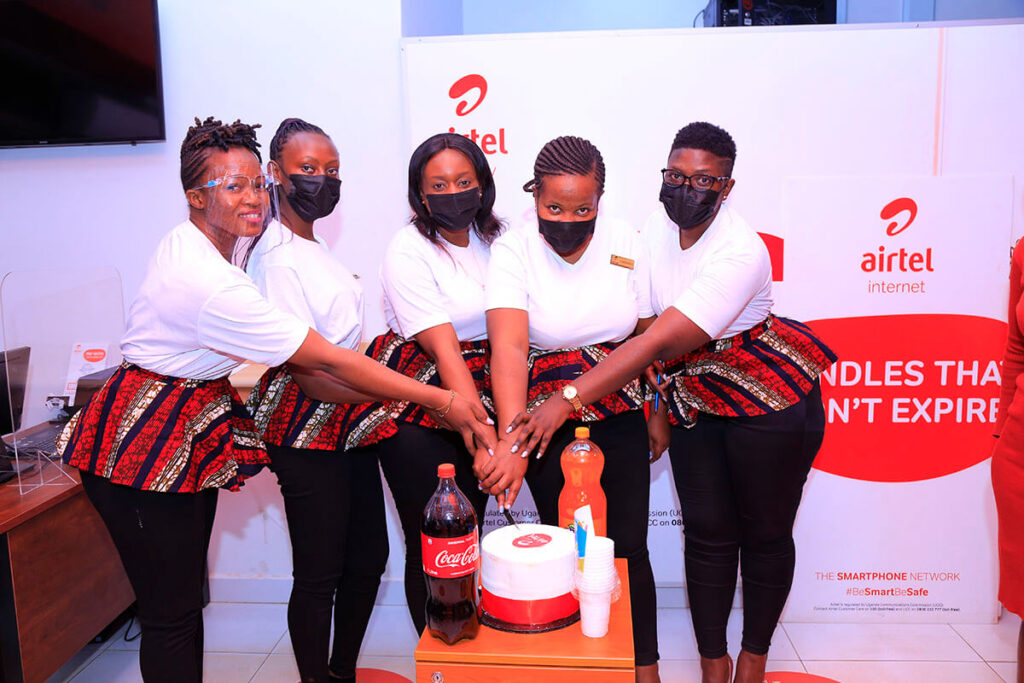 KAMPALA | LIFESTYLE UGANDA (https://lifestyleuganda.com/) — The largest 4G smartphone network in Uganda, Airtel Uganda, has launched 13 new airtel shops in select areas throughout the country.
Airtel Uganda opens 13 new shops in select regions in celebration of Customer Service Week.
The theme of this year's Customer Service Week is "Celebrating the heart of service".
Read also, Airtel Uganda launches 'airtel Money Super Saver' with KCB Bank.
Check out these 7 frequently asked questions about Airtel Money Super Saver.
This new shop opening is part of the Customer Service Week 2021, which will be held from 4th to 8th October. The theme of the 2021 Customer Service Week is "Celebrating the Heart of Service.".
In countries throughout the world, Customer Service Week highlights the importance of customer service, as well as the role of those who support and assist customers on a daily basis.
In addition, it aims to emulate how the best practices of serving a customer can transform into business growth and create an environment that makes it possible for businesses to reconnect with their customers.
As part of Airtel Uganda's celebration of Customer Service Week, Lynda Nabayiinda Were, Customer Experience Director, said, "We're pleased to join the rest of the world in celebrating Customer Service Week.".
In addition, she said, "This year, we will celebrate the day by interacting with customers through our digital channels, among other platforms, and thanking them for their unwavering support over the years.
"In addition, 13 new Airtel Uganda shops have opened around the country in efforts to bring a wide range of products and services closer to our customers."
"As communication forms an integral part of everyday activities, and with the advancement of technology and the need for reliable internet connectivity, it is vitally important to expand our presence so that our customers can access the services whenever and wherever they need them," concluded Nabayiinda.