Whether you are planning an Instagram ad campaign or your first Facebook Live, we have selected our favourite makeup artists in Uganda for 2020.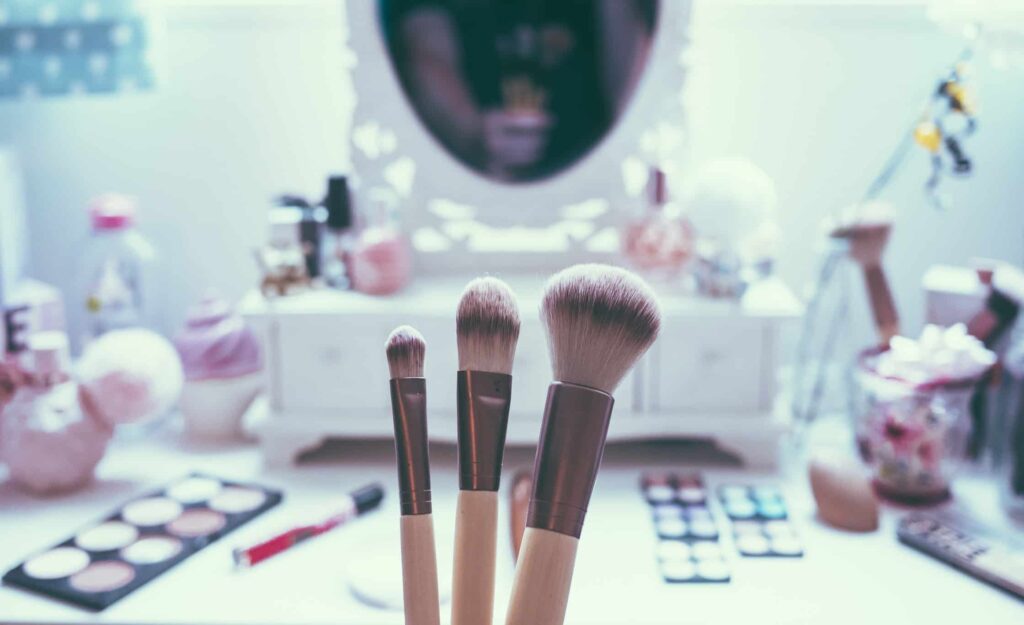 Certainly, highlighting the best makeup artists in Uganda for 2020 is a great way to celebrate their talent and creativity. Below, I've provided a list of some renowned makeup artists in Uganda and where you can find them:
Finishing your makeup professionally is not something you do every day. When it comes time to look glamorous on a special occasion like a wedding, party or photoshoot – you have to hire an expert to do it right.
There are, of course, differences between making-up for the stage, screen and runway so it is important to pick an artist who has the kind of make-up you need.
Whether you are planning an Instagram ad campaign or your first Facebook Live or YouTube video, we have selected our favourite makeup artists in Uganda for 2020.
#1. FaythPresh
FaythPresh Makeup is a brand name founded by Fayth Presh – now rated Uganda's best female makeup artist according to Google. It's true if you doubt — type "best makeup artist in Uganda" into Google and she'll be one of the top entries, probably followed by Paramour Cosmetics.
FaythPresh makeup specializes in bridal, editorial, individual, runway, special day makeup providers and all type of media makeup.
Many of the clients she has worked with will tell you that all is well once FaythPresh touches you. Her face-beats are more of a heavenly touch than earthly based.
She defines herself as a talented, ambitious and motivated woman of class who gained unique makeup skills from the love and passion for art and creativity from at early age.
Faith has worked with many celebrities, and most notably Rema Namakula. Her studio is located at Lloyds Mall, Entebbe road. See her work on Instagram @https://www.instagram.com/faythpresh_makeup/?hl=en
#2. Mona Faces
She is a Kampala-based makeup artist popularly known as Mona Faces, but in reality, her real name is Monalisa Umutoni.
A self-taught makeup artist, a self-proclaimed perfectionist and a genius of beauty holding a degree in Office and Information Management from MUBS.
Her passion for the industry started in 2015 with the launch of her studio, and this has led her on the path to mastering the makeup art, ready to take Uganda and indeed Africa by storm.
Her celebrity clients include Juliana Kanyomozi, Sheebah, Leila Kayondo, Lillian Mbabazi and Spice Diana, making her a versatile makeup artist with experience in photography and video projects.
Mona Faces is located at Crane Plaza Shop no. B12.
Follow her work on Instagram @ https://www.instagram.com/monafaces/?hl=en
#3. Imani Makeup
Imani Faith Mpirirwe is the founder of Imani Makeup Studio. She joined the makeups industry in 2015 when she was 18 years old. Currently, Imani is one of the big names in the industry according to Pinterest ratings.
Imani has worked with many celebrities such as Helen Lukoma and Lydia Jazmine. And in her studio, on the 3rd floor Krishnamat Mall Kisementi, you can also go and see the professionalism of her makeup.
She's also available on Instagram @https://www.instagram.com/imani_makeup_studio/?hl=si
#4. Makeup by Peter Russell
If you need a makeup artist for an editorial shoot or wedding, take a look at Peter Russell, who has appeared on popular profiles such as Juliana Kanyomozi, Desire Luzinda, Flavia Tumusiime, Lilian Mbabazi, Irene Ntale, Mafikizolo, and many more.
Russell works with celebrities, social media influencers and fashion photographers to create artistic and experiential images from tradition. Hire him for an indoor shoot at a professional photo studio, or outdoors in a memorable Kampala venue.
Check out his work on Instagram @ https://www.instagram.com/peterrussellug/
#5. Nahya Glam
Nahya makeup studio was started in 2015 by Nahya Shero. At the time, she was just 21 years old and staying in Nsambya Kevina, but because of her creativity and hard work, she was able to maintain her game.
Once you scroll through Nahya Glam's Instagram @https://www.instagram.com/nahya_glam_/?hl=si, you'll be captivated by all the makeup magic. She's also not afraid to become creative, so she is your pro, whether you want to step out or take on a more natural glam.
Her experience in the industry has landed her nominations in the East Africa Fashion Awards 2020 as EAST AFRICA'S MAKEUP ARTIST OF THE YEAR. And winning the Makeup Artist of the year (Uganda) in the 2019 Abryanz Style and Fashion Awards.
Nahya makeup studio is located at Kingsgate Mall in Kabagala and has worked with many artists, including Nina Roz, Jazmine, Leila Kayondo, and Nabatanzi Diana.
#6. Saida Beauty Makeup studio
Looking for a one-stop-shop? Saida Beauty makeup studio owned by Saida Abdallah is the place for you. Her journey to stardom is very interesting. After working with Zari Hassan at Miss Uganda Finals 2018 pageant Saida became famous in the makeup industry.
With over 18.4k followers on Instagram, Saida tailors every step of the appointment to your unique skin needs, from the kind of makeup she uses to the skin-care she uses to prep your complexion.
Regardless of the type of event you attend, she'll match your visage to the right products for you
Follow her on Instagram @ https://www.instagram.com/_saidabeauty/?hl=en to see why Bettinah Tiana and Karitas Kario hired her.
#7. Makeup Store Uganda
Crystal K Roselyn of Makeup store Uganda offers "makeup art" throughout the Kampala metropolitan area. She works with brides to create the "naturally elevated version" and provides a high-end Face Beat service for all occasions, from birthdays, casual looks, banquets, to editorials.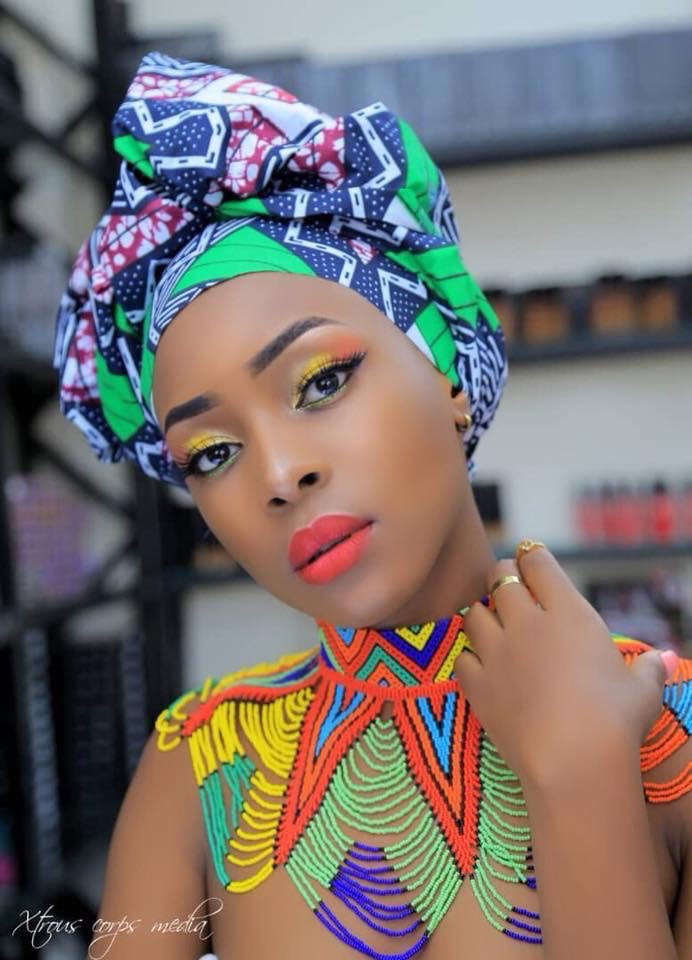 While Crystal is one of our favourite makeup artists for hire in Kampala, besides being the leading seller and distributor of original makeup products from Sweden, she is also a great choice for DIY genres.
Offering a master class for those interested in makeup because she always sought to share her talent and inspire future generations of Ugandan makeup artists.
You can take home some of her techniques to learn how to do your makeup before your next photo or video shoot. Also, all makeup artists get products at discounted prices.
Makeup store Uganda is located in Kampala, Uganda, at the Equatorial Shopping Mall, Level 2 Shop no. 272. Follow her journey @https://www.instagram.com/makeupstore_cosmetics_uganda/?hl=en
#8. Kamara Makeup Studio
Kamara Makeup Studio is the home of Kamara Adrian, the official makeup artist of Sheeba Karungi. With a profile like that, he is the perfect choice for a photo shoot at any level, with models of any gender, skin tone and style.
From working on Sheeba's face to Winnie Nwagi, Kamara can handle beauty, fashion, portrait and more. Photos to prove his experience are here on Instagram @https://www.instagram.com/i_am_kamaraadrian/
His located at Liberty HSE next to BK Suits, Soya, Ggaba road
#9. TK Makeup Empire
TK Makeup Empire is a modern "beauty service studio" that's run by makeup artist Tinah Kylie. She's currently one of the fastest-growing makeup artists in Kampala. Her studio features a unique, edgy style that's perfect for an artsy or experimental photoshoot.
Her team works with everyday clients and models of any gender or skin tone to provide makeup tutorials, extension makeup classes and more. They also specialize in corporate and celebrity clients and are available to work at your wedding, brides or any other makeup/beauty lovers.
Aside from preparing you or your models for a photo or video shoot, they can also provide a lipstick bar or braid bar, as well as other grooming services for corporate functions.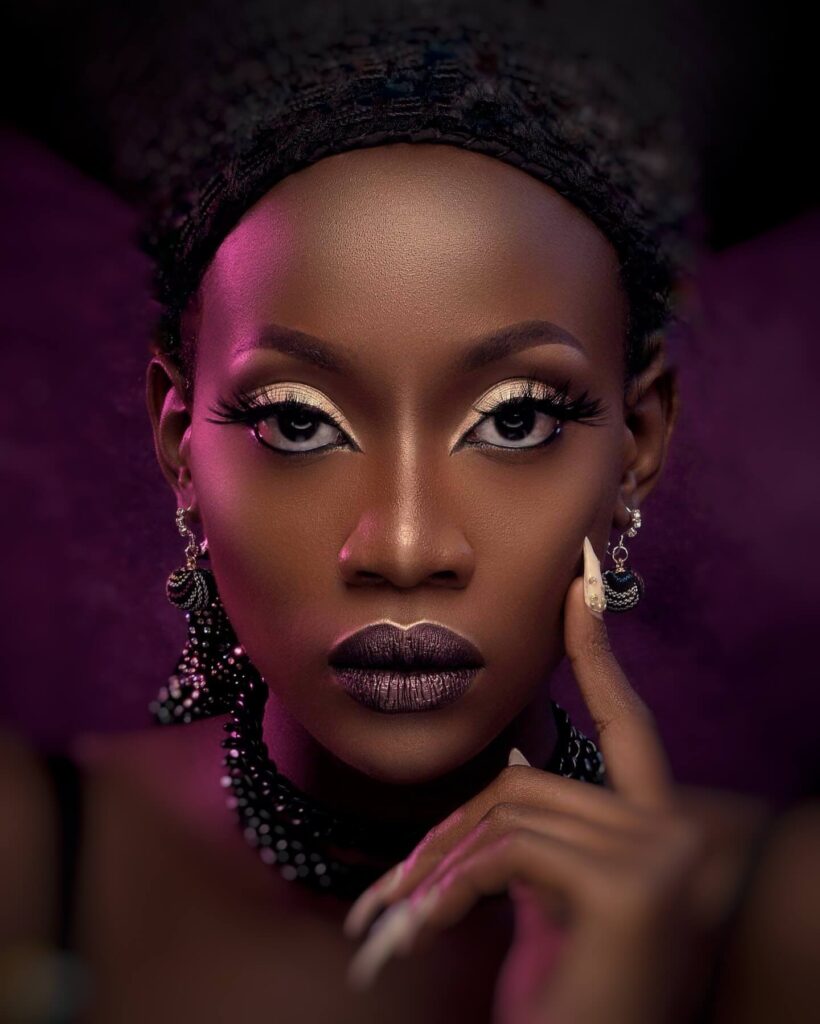 They are located at Zebra Plaza Building, Plot 23, Kampala road, Level 2 suite 14, but can also Tinah can travel to you. Check out her portfolio on Instagram @https://www.instagram.com/tk_makeupempire/?hl=en
#10. Danyel On the Brushes
Daniel Otim — Known in the industry as James Charles of Uganda describes himself as " a professional freelancer who does only house calls," meaning he can travel with you depending on where you are located.
He started doing makeup in late 2017 at the age of 19. Since then, Daniel has maintained his status, making it easy to receive 2 nominations at the Abryanz Style and Fashion Awards 2018 & 2019.
In May 2020, he also introduced his product line called Danyel cosmetics.
Known for his careful craftsmanship and attention to detail, Danyel On the Brushes has been featured in articles on Satisfaction UG among the best male makeup artists in Uganda, featured in newspapers, TV and radio.
His portfolio includes Judith Heard, Fille, Karitas Karisimbi, Lilian Mbabazi, Malaika Nyanzi, Rhoda K, Supermodel Aamito Lagum, Supermodel Priscilla Ray, Maureen Nantume, Sue Ochola, Asina, Shaddy Boo and Marina Debol from Rwanda.
Be part of his journey on Instagram @https://www.instagram.com/danyel_on_the_brushes/?hl=en