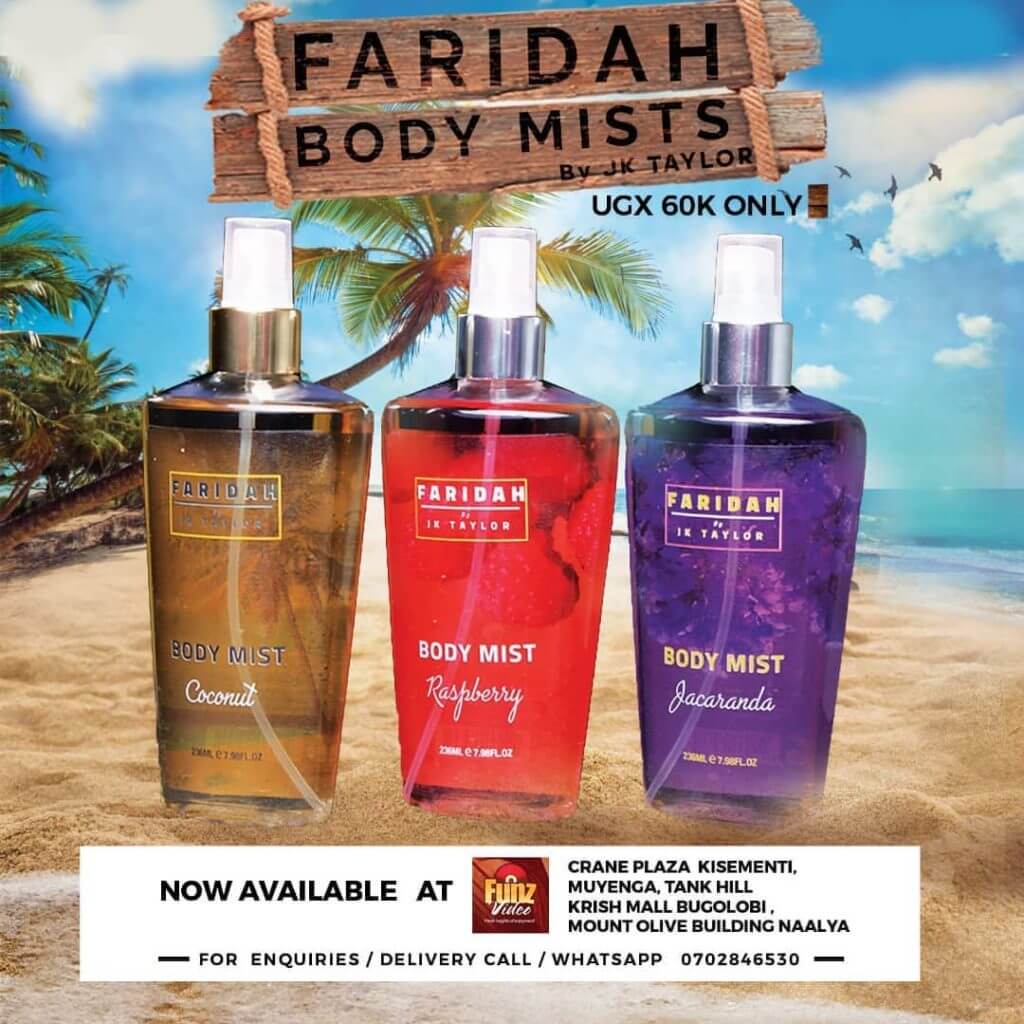 If seeing Faridah Nakazibwe on NTV Uganda hosting NTV's Mwasuze Mutya and anchoring news simply didn't appear to be enough for you, we've got desirable news.
NTV Uganda news anchor and Mwasuze Mutya show host, Faridah Nakazibwe has turned the fragrance world in Uganda upside down with the launch of her own fragrance line – Faridah Body Mist.
On Monday, the media persona, and renowned businesswoman Faridah Nakazibwe introduced the very own first scents beneath her Faridah splendour brand name.
Faridah launched Faridah Body Mist, a new body spray designed by JK Taylor and is being sold at UGX 60,000/= at precise outlets. This means you'll go with her everywhere you go.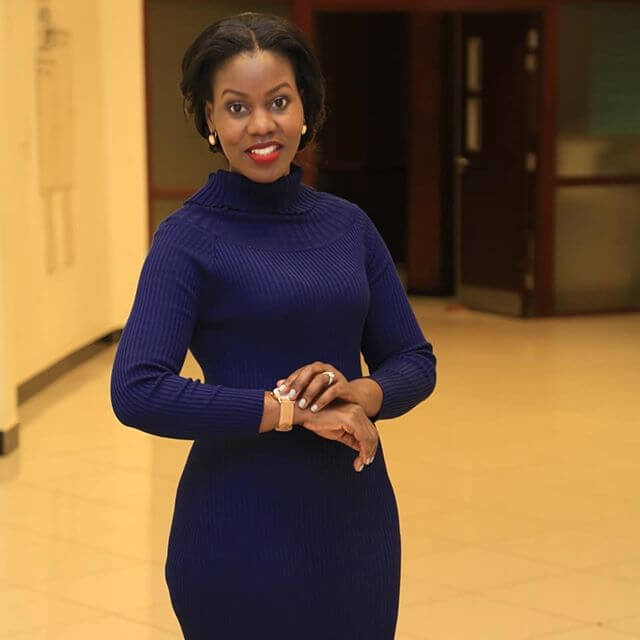 Faridah Nakazibwe announced the new fragrances thru her social media platforms on Monday, revealing how impactive the spray affects your body.
The Faridah Body Mist pulls enthusiasts nearer willingly because of its clean scent, and of course, she expects to add extra income flow to her bank account.
She said;
We have come up with an all natural body mist made with essential oils that will blow your mind. We have 3 flavours, for now, that is Coconut, Raspberry and Jacaranda but there are more coming.
She added;
We have been working on these until we had them just right. These body mists are lightly scented with just the right amount of floral, spice, and sexiness to last a whole day.
The body spray is available in some of the fragrance shades like purple, red and gold with scents of jacaranda, raspberry and coconut respectively.
Congratulations!