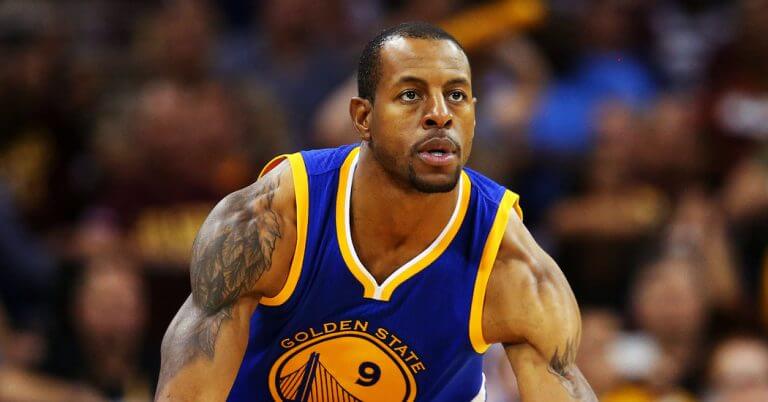 Leading e-commerce platform in Africa announces the addition of the NBA player and tech ambassador – Andre Iguodala on its board.
Andre Iguodala, a member of the three-time reigning NBA champion Golden State Warriors, has joined the Board of Directors of Jumia, the leading e-commerce platform in Africa.
As Jumia's ambassador charged with promoting business development and technology in Africa, Iguodala will bring his network in the technology industry, interest in Africa and vast experience as an athlete on one of the most successful teams in NBA basketball history.
Because of my Nigerian heritage, Jumia's use of technology to deliver innovative online services to consumers and improve the quality of everyday life in Africa is very important to me. I'm thrilled to be a part of this unique enterprise that is shaping the future of digital Africa.

Andre Iguodala
In addition to his numerous basketball achievements, Iguodala is widely recognized for his interest and knowledge in technology and e-commerce.
He has invested in over 40 companies through F9 Strategies, including GOAT, Zoom, HIMS, Lime, Walker & Co., Thrive Global, AllBirds, Casper, STANCE, and Carta, to name a few. Iguodala has also partnered with Bloomberg to create the annual Players Technology Summit, which convenes top executives and leaders in the technology, venture capital, and sports communities.
Noting the influence and appeal that the NBA star brings to the board, Jumia Co-Founders Sacha Poignonnec and Jeremy Hodara said;
Andre is a role model to many of us, and we are very proud to have him join Jumia and help us drive the company forward. We appreciate his commitment and passion for the tech industry and for Africa, and we can't wait to collaborate and accelerate our impact on the continent. Finally, having Andre join our board sends the world the message that Africa has successful companies and great entrepreneurs, and that athletes can play a key role in contributing to their success.

Jumia Co-Founders