The Love, Damini Album Review by Burna Boy is just what you have been looking for if you are a fan of African music.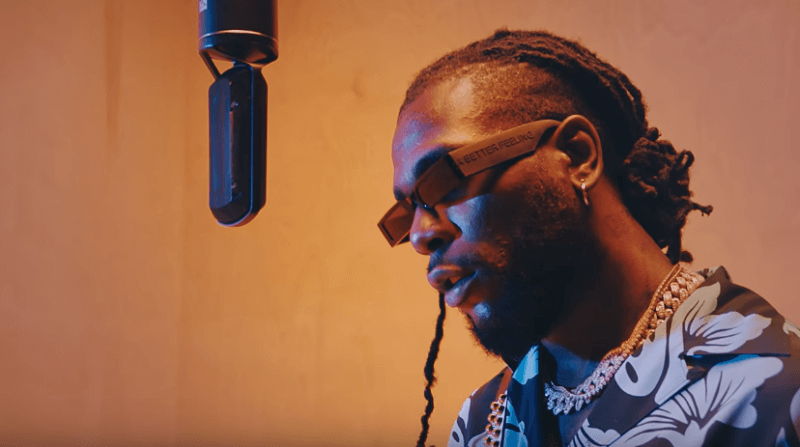 KAMPALA | LIFESTYLE UGANDA — Burna Boy's Love, Damini album review is here for those who love African music and have been waiting for something new by him.
In this article, I'm going to share my thoughts on his latest album, "Love Damini." It's an album full of uplifting and upbeat music, and it's worth checking out.
The album is out July 8 and has already produced several singles. Some of them include "Jagele", "Kilometre", "Common Person", "Whiskey", "Wild Dreams".
And for starters, 'Love, Damini' is already a good candidate for Album of the Year and Best Global Music Performance at the 2023 Grammy Awards.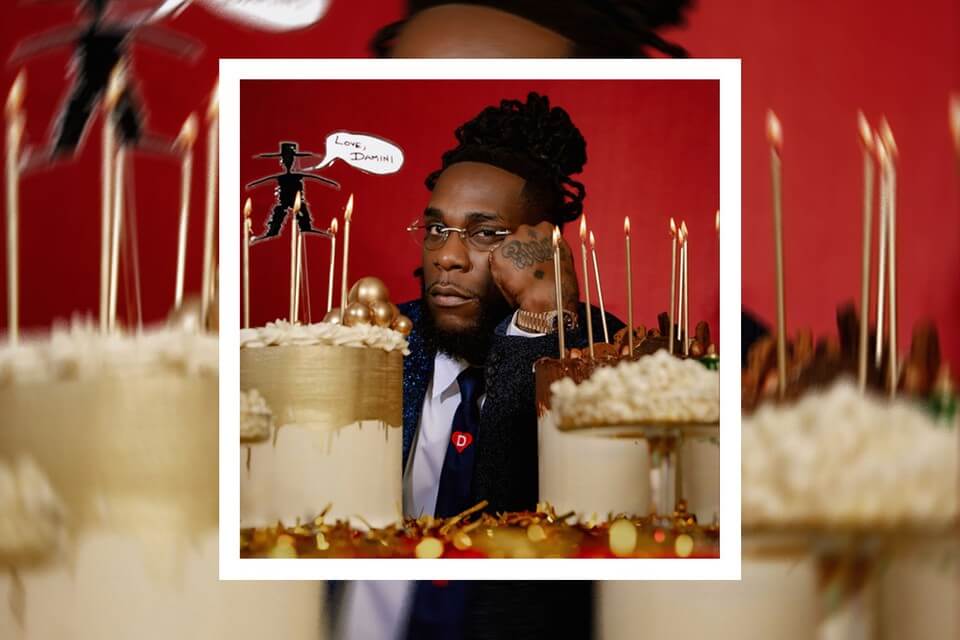 Ed Sheeran
The sixth studio album from Burna Boy, Love, Damini, was released on July 8.
The singer told Billboard that the album bears his name, and it has a diverse list of collaborators, including Khalid, Ladysmith Black Mambazo, Popcaan, and J Balvin.
Burna Boy also explains the creative process behind the album. You can stream the album on Apple Music and Spotify.
As a giant of Afrobeats, Burna Boy has released six albums to date. The first one was called L.I.F.E., and the sixth is called Love, Damini.
The album was released in stages, beginning with two songs that received impressive success: 'Last Last' and 'Kilometre'.
Burna Boy even directed his own music video for "Last Last," which has gone on to gain international recognition.
One of Burna Boy's biggest worries is the smog in his home city. He sings about the issue in "Whiskey," a midtempo track that features vintage horn samples.
Other highlights include "Science," a bouncing beat, and "Toni-Ann Singh," a track that features minor chords and guitar runs.
Meanwhile, "Love, Damini" hints at the dangers of smog and sex.
The sixth studio album from Burna Boy has a lengthy guest list of guest appearances. Its title comes from Damini Ebunoluwa Ogulu.
The album features a wide variety of sonic elements, including pop and R&B, soul, and Acapiano. The album was delayed (expected July 2) by a week, but the album still arrived on July 8.
Burna Boy at Madison Square Garden
In April, Grammy-winning musician Burna Boy headlined a concert at Madison Square Garden in New York City, and during the concert he revealed the title of his new album.
The album, titled Love, Damini, was due for release on July 2, which is his 31st birthday, but delayed, coming out on 8th. Listen to the album below and decide for yourself if it's worth buying.
If so, we recommend checking out his previous albums, 2019's African Giant and 2020's Twice as Tall.
The new album is available now on Apple Music and Spotify, and Burna has announced the Love, Damini Summer 2022 Tour.
The tour will kick off July 17 in Barbados, and will visit Chicago, Houston, and Atlanta. It will also have a stop at the iconic Tipsy Life Beach Party.
Hopefully, the album will inspire more fans to check out Burna's concert schedule. If you're not in the area to see the tour, be sure to check out the official site, where you can purchase a copy of the album.
The album's title is a play on the word "Love." It's an African word that means 'life'. The album features songs from Burna's hometown, Yabawu (Yabawland), as well as from his native Nigeria.
"Love, Damini" is Burna Boy's sixth studio album, and includes collaborations with international hitmakers such as Khalid, Kehlani, Ladysmith Black Mambazo, and Popcaan.
Apart from Africa, Burna Boy's music has garnered global recognition outside the U.S., including France, Germany, Italy, Canada, Mexico, and Spain.
With less than 2 hours after its release, "Love, Damini" peaked at #2 on U.S. iTunes and became the highest charting African album.
This enviable record Burna Boy has achieved with his current album clearly proves that he deserves the title "African Giant."
For My Hand with Ed Sheeran
Fans of the Grammy-winning artiste are already awaiting the summer tour titled "Love, Damini".
While fans in Portugal and Norway are singing praises about the new album, there is no denying that 'For My Hand' will be one of the highlights.
Fans have already witnessed the Grammy-winning artiste's performance at last weekend's Ed Sheeran show at Wembley Stadium.
The follow-up to Twice as Tall, Burna Boy is back with his sixth studio album, "Love, Damini."
The album debuted at number one on the US World Albums chart, and No. 54 on the all-genre Billboard 200, and also scored numerous placements on other international charts.
The single "For My Hand" features Ed Sheeran, and then Kehlani, Khalid, and Popcaan, all contributed to the album's success.
Although "Last, Last" is a hit single, the album has a lot of potential to be the biggest Burna album yet. It is full of hypnotic rhythms, repetitive tunes, and no real progression in style.
However, the talented rap singer is still a genius when it comes to creating music that evokes emotion. 'Love, Damini' is an excellent album for anyone who loves a good party.
The sixth studio album from Burna Boy comes with a long list of guest appearances, as the rap star's real name is Damini Ebunoluwa Ogulu.
The album also features numerous Amapiano-influenced tracks.
Listen to "Love, Damini" to find out if it's as good as the hype. If you love Amapiano-influenced songs, you'll definitely love the album.