Bank of America, Apple, Verizon, Disney and Facebook make a major commitment to the cause of racial justice on black people living in the United States.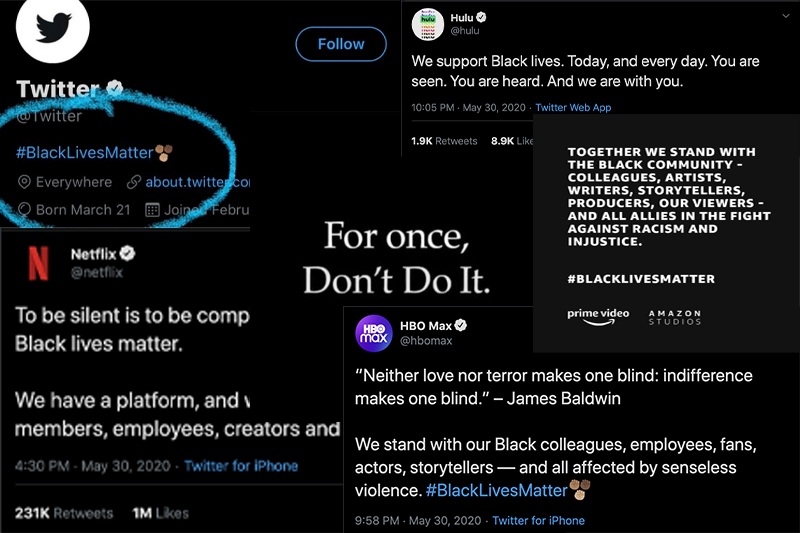 Addressing the nationwide cause of racial justice: As national protests across the US continue for the second week to end racial injustice, many large corporations are responding to the call by putting their money behind their reports.
Here's how many of America's most important businesses are addressing the nationwide call for racial justice on black people in the United States.
Bank of America
On Tuesday, the second-largest bank in the United States devoted $1 billion to various projects, supporting local communities in addressing economic and racial inequality, especially in the wake of the coronavirus epidemic.
This investment will improve programs that include jobs, training, small business support and housing, and a new emphasis on health services for communities of color. The epidemic is simply because such communities face even greater inequalities when it comes to health care.
"The events of the past week have created a real sense of urgency around our country, especially considering the racial injustices we have seen in the communities in which we work and live," said Brian Moynihan, CEO of Bank of America. "We all need to do more."
Apple
Technology Giant Apple has pledged $10 million to efforts to combat racial inequality. It plans to support causes that mitigate systemic inequalities, such as education, environmental justice and prison reform.
In a note to staff, Apple President Tim Cook wrote:
"We are committed to continuing our work to bring critical resources and technology to underprivileged school systems. We are determined to continue to fight the forces of environmental injustice – such as climate change – which are equally harmful to black communities and other communities of color. We are committed to listening to every great idea, looking inward, and pushing forward on inclusion and diversity. We donate to organizations including the Equal Justice Initiative that challenge racial injustice and mass incarceration. "
Facebook
In a Facebook post on Sunday, the company's founder, Mark Zuckerberg, confirmed that Facebook is "compensating an additional 10 million" for groups working to uphold racial justice.
He called on his company's civil rights consultants and staff to recommend local and national organizations that are most suitable for investment.
"I know that $10 million can't fix this," he wrote. "This requires a long-term, long-term effort."
Verizon
Verizon CEO Hans Westberg said Monday that the telecommunications mammoth would make $10 million for the cause of racial justice.
In his report, he named the following groups as beneficiaries of his company's investment: the National City League, NACPP, National Action Network, the Civil and Human Rights Leadership Conference, the Rainbow Bush Coalition, the National Coalition for Black Civic Participation and the NACP Legal Defense and Education Fund.
Disney
With the NAACP already awarded $2 million, Global Entertainment Juggernaut has pledged $5 million for charitable causes of racial justice.
In a statement, Disney CEO Bob Chapek wrote, "The murder of George Floyd has forced our nation to confront the long history of injustice suffered by black people in the United States. "