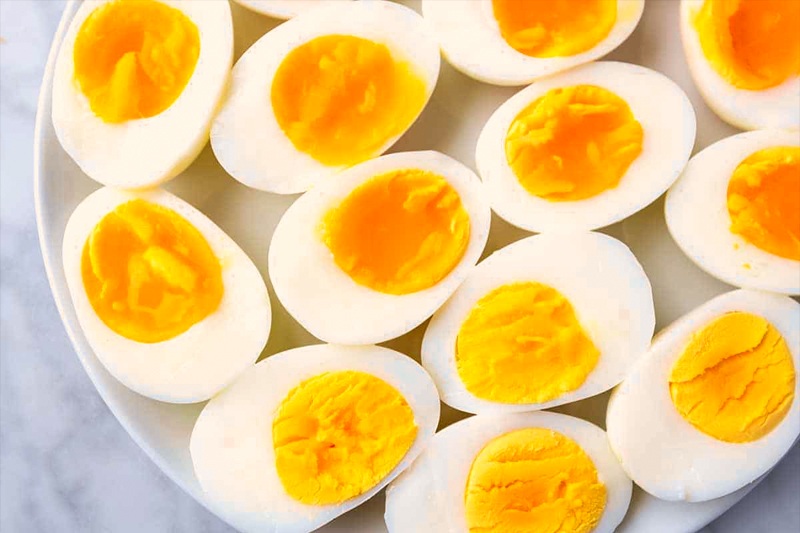 Eggs are incredibly versatile and packed with protein and flavor, making them a fantastic choice for a delicious breakfast or snack. Here are five delightful ways to prepare eggs:
Poached Eggs:
Poached eggs are a culinary delight. To make them, gently place an egg into boiling water. They're a perfect topping for Eggs Benedict or a nutritious, protein-packed addition to ramen noodles. Poached eggs are quick to prepare, and you can control the yolk's runniness by adjusting the boiling time according to your preference.
Hard-Boiled Eggs:
Hard-boiled eggs are a convenient breakfast option. Boil some eggs in advance on a Sunday and refrigerate them for easy access during the week. They're a portable and filling breakfast choice, ideal for busy mornings. Sprinkle some sea salt and black pepper for added flavor or enjoy them as a satisfying snack.
Fried Eggs:
Fried eggs are a classic and versatile option for breakfast. Depending on your preference, you can cook them easy, medium, or hard. They pair wonderfully with bacon for a traditional breakfast. Fried eggs are satiating and a great way to start your day, especially after a night out. Experiment with the cooking time to achieve the desired yolk consistency.
Scrambled Eggs:
Scrambled eggs are a quick and delicious addition to a bacon, egg, and cheese sandwich. You can grab a delicious sandwich on the go from a local fast-food joint or easily prepare one at home. Enhance the flavor by seasoning your scrambled eggs with ketchup, salt, or pepper. They are a satisfying and delightful breakfast choice.
Steamed Eggs:
Steamed eggs are a popular choice in many Asian cultures and can be effortlessly prepared using a microwave. Simply whisk 2 or 3 eggs in a cup, add a little water, and microwave for about two and a half minutes. Customize the taste by adding vegetables or seasoning. This protein-rich egg dish can be a wholesome meal when paired with fiber-rich vegetables.
Enjoy these delightful egg preparations and elevate your breakfast or snack experience!